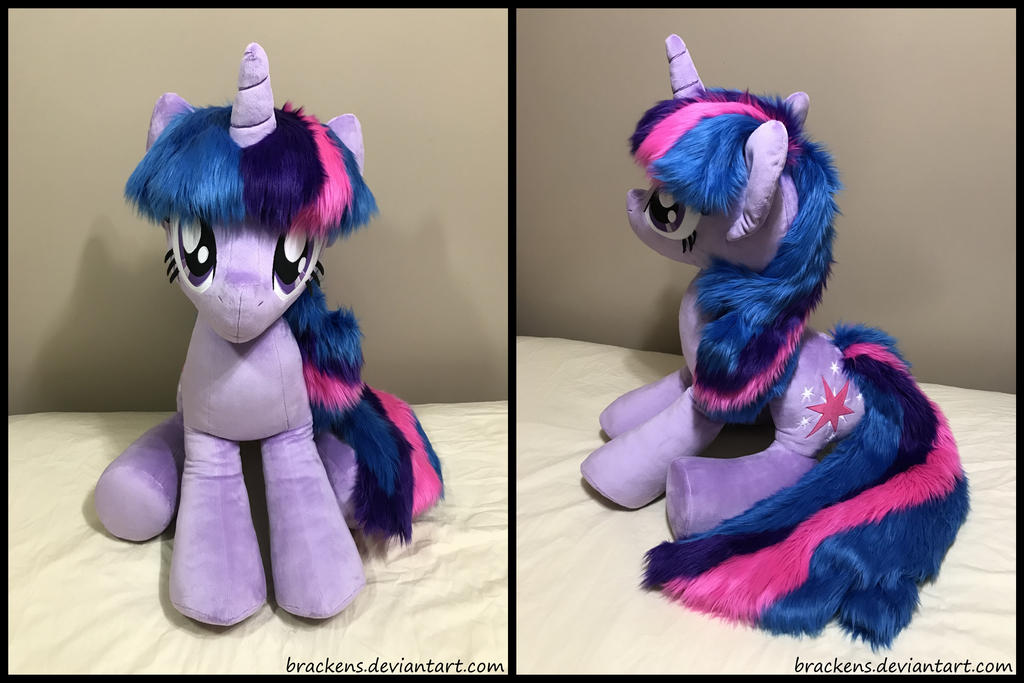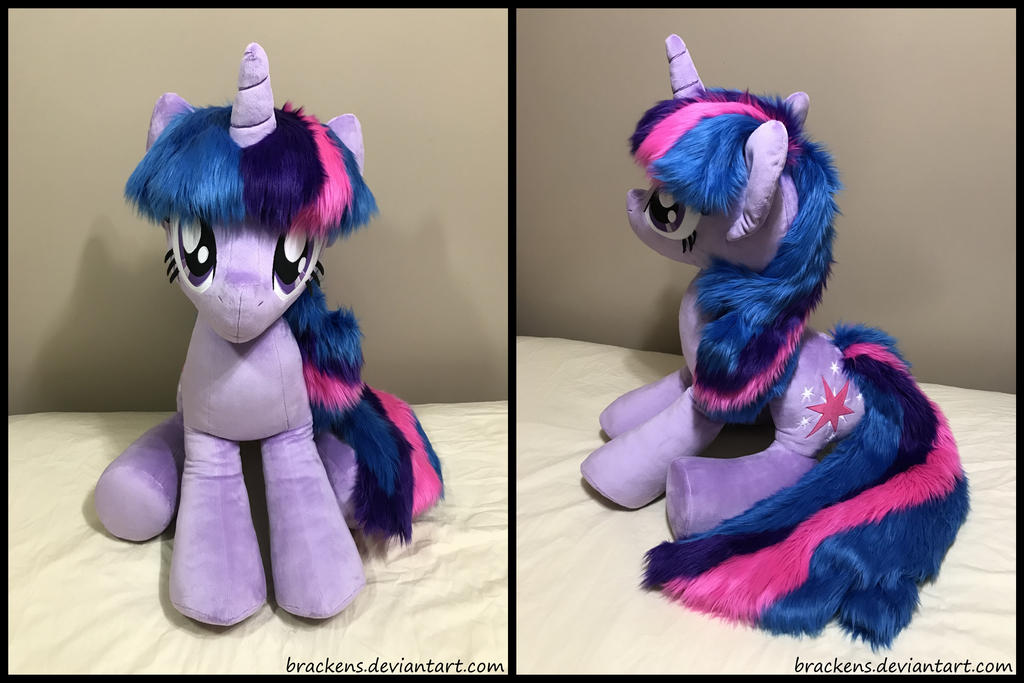 Watch
I recently finished my first complete pony plush and I could not be happier with how she looks! She is the product of many months of learning how to sew and the desire to have a big, cute Twilight plush for myself. For the foreseeable future I will not be making anymore plushies. I am not interested in taking commissions or selling plushies, and if I do make another plush it will be an additional Twilight for myself.
I also want to thank

and

for their help and tips. Seeing their plushies also helped fuel my desire to make my own. Thank you!
About this plush:
34 inches from her hooves to the top of her head
Her body and appliqued cutie mark were made using Shannon cuddle 3 minky
Her appliqued eyes were made using Kona cotton
Eyelashes were made using felt

Her mane and tail were made using Shannon Luxury Shag faux fur
Foam in her hooves to make them flat
Batting in her ears to give them some volume
Triple stitched seams