A completed ref sheet of the new species has been updated! Thank you for all the people who helped! >u<
Idea and Created by Brabbitwdl
Co-own and idea support: ninjashield5

Don't make one of your own without permission
Description:
Ekimi is liquid creature come from another planet.Their planet is dying and it become too hot for them to live so they travel to Earth. After observing human and learn about their feature, they take the form of human but still remain some their kemono form.M
ost human haven't discovered them yet cause they can camouflage with the liquid they use. Ekimi start adapting more feature of the liquid existing on Earth and use it as their own benefit.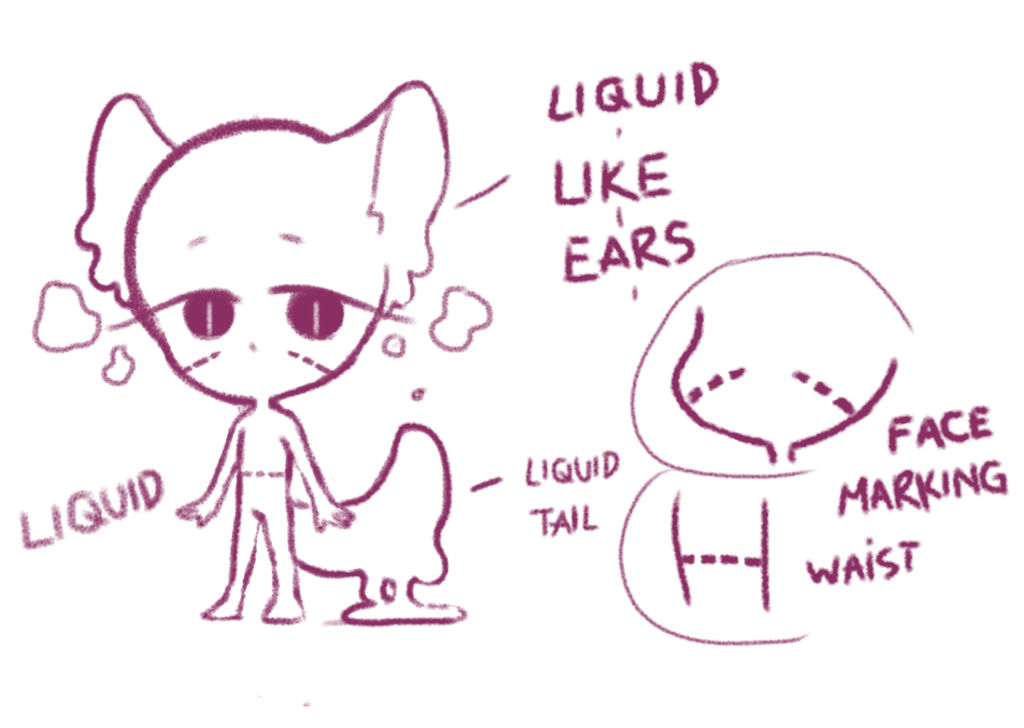 Most Ekimi live in wet places since they can't stand the heat. Their bodies will start melting.

When They get
too
hot and/or ill, they could start steaming. And
If they stay in the heat for too long,they can die.
It's the same when they reach a cold temperature, but instead their liquid harden and snowflake start to form around them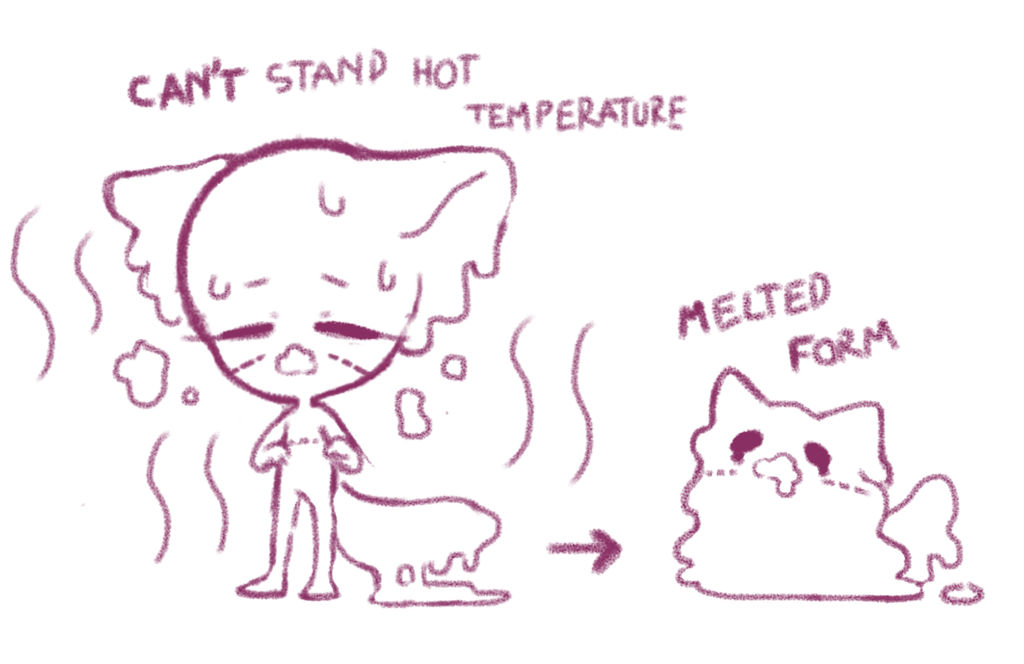 More info:

+They can communicate by enhancing sound through their liquid, it's a common way for them to communicate in their origin planet but since they moved to Earth they adapt to human language.They can still communicate like that but not often anymore
+ Since they live in wet areas, they're adapted to be able to breathe even when surrounded by liquid (such as when in a pool).

+ W
hen they sleep, a bubble of liquid forms around them to keep them safe.This could be in general, or it could just be for when they're in an unfamiliar place/situation (living in a new house for example).
(i haven't drawn in the ref but you can still imagine xD )

+
Their liquids could be different densities and textures. For instance, one Ekimi could have a very watery liquid, while another might have liquid that's more like soft ice cream.

+ they can turn to human size but only in necessary situation and they need a lot of energy for that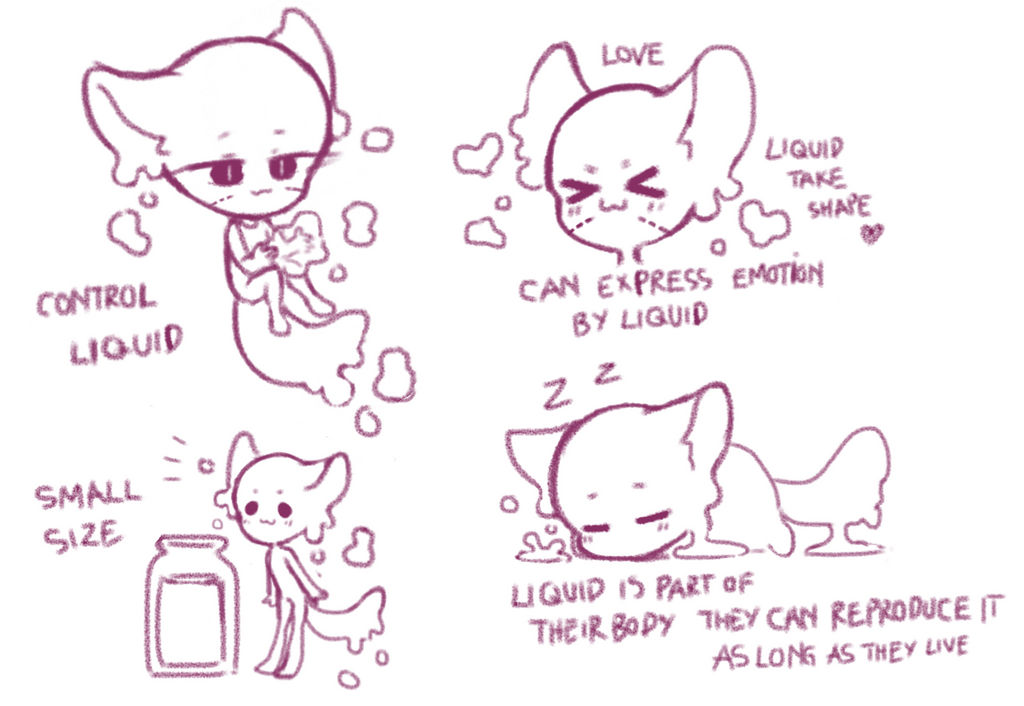 Ekimi Traits:

--Liquid types:
it can be any type of liquid:
+Common: watery type
+Uncommon: Goo,Mud,Slime,more solid type
+ Rare: icecream type, drink type like coffee,milk,etc.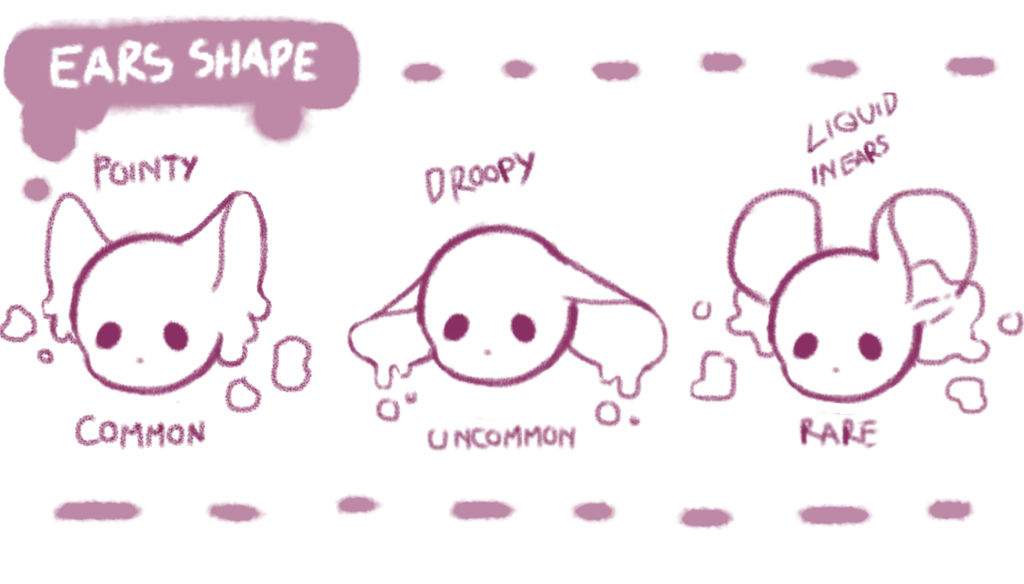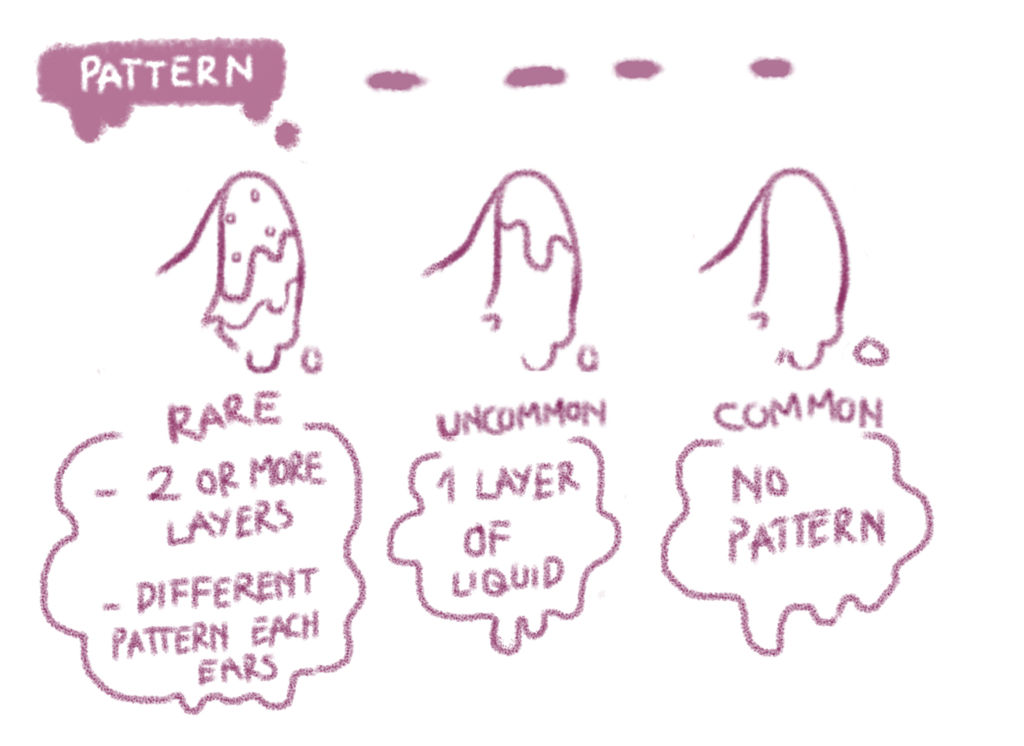 Legendary:
Some Ekimi adapt to the hot weather and harden themselves to survive the hot temperature. These are really rare cases and only a few can have this power.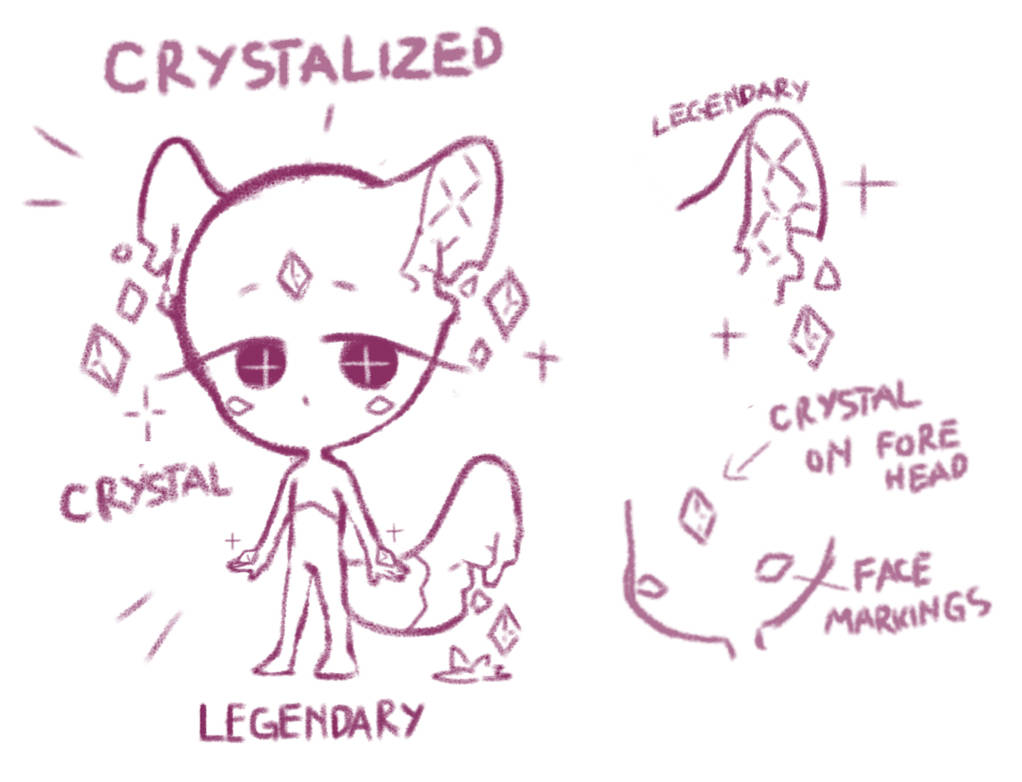 Sample of Ekimis