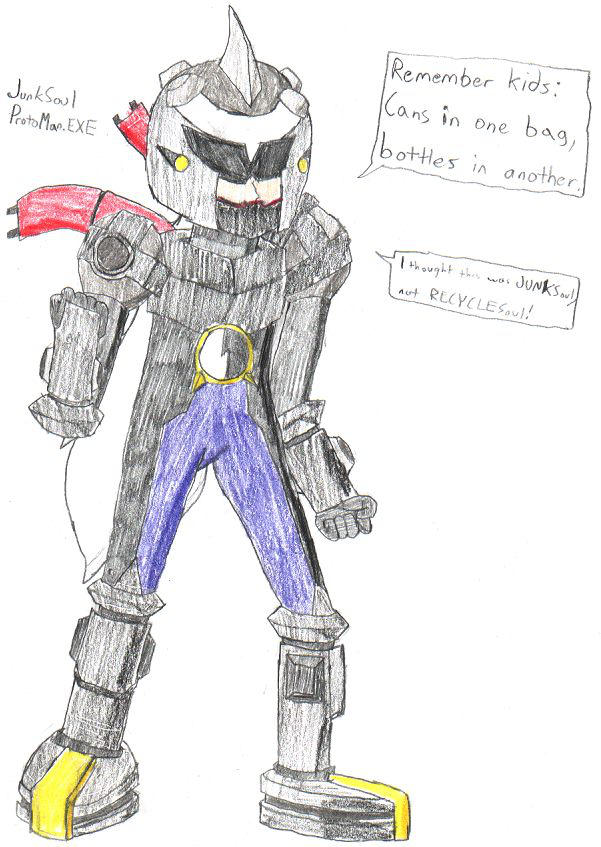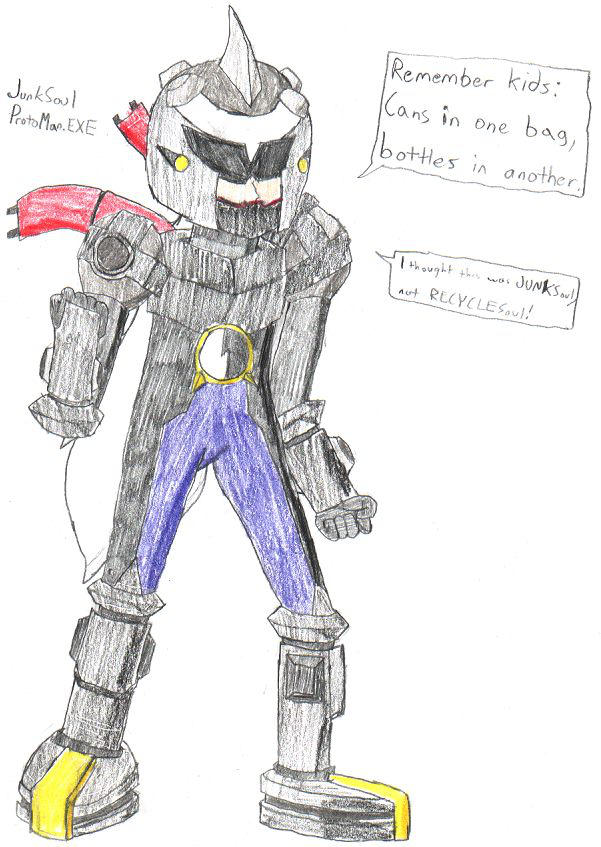 Watch
Due to an error in communication with
, I thought this is what he wanted when he mentioned "JunkSoul" in a comment for my RollSoul ProtoMan. Turns out, he just wanted ol' fashioned JunkSoul MegaMan. Well, a lot of good it did me to check my deviantART messages AFTER I already drew this! Oh, well. Sorry, Netto.
Well... I put a bit more effort into this than I did RollSoul ProtoMan. The drawing itself came out much better if you ask me, but the coloring? Bleh. It was going okay at first, until I tried to color the grey parts of the Soul armor. Blah! It just looks like a mess of grey and black now... I just didn't have the appropriate shades to color it right. Oh, well. That's life. Maybe I'll redo it in Photoshop... but not likely.
On the plus side, ProtoMan didn't kill me for this. He simply recycled some RockCube Chips and used Poltergeist to pound me with the RockCubes again and again. And again. And again. And again...