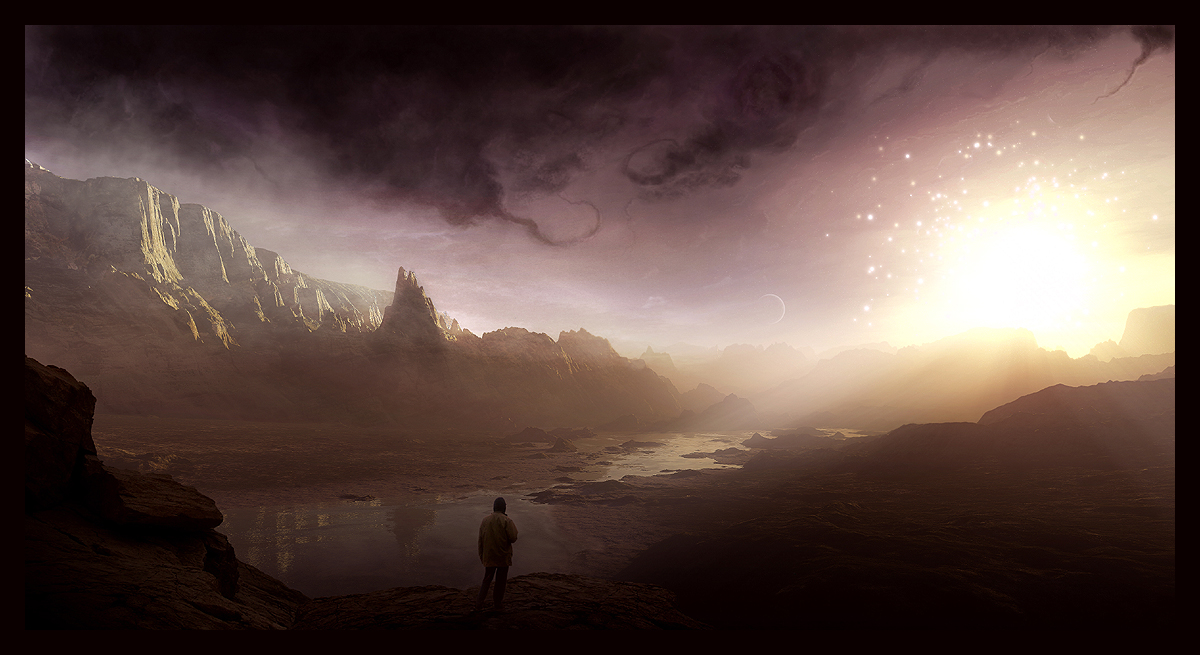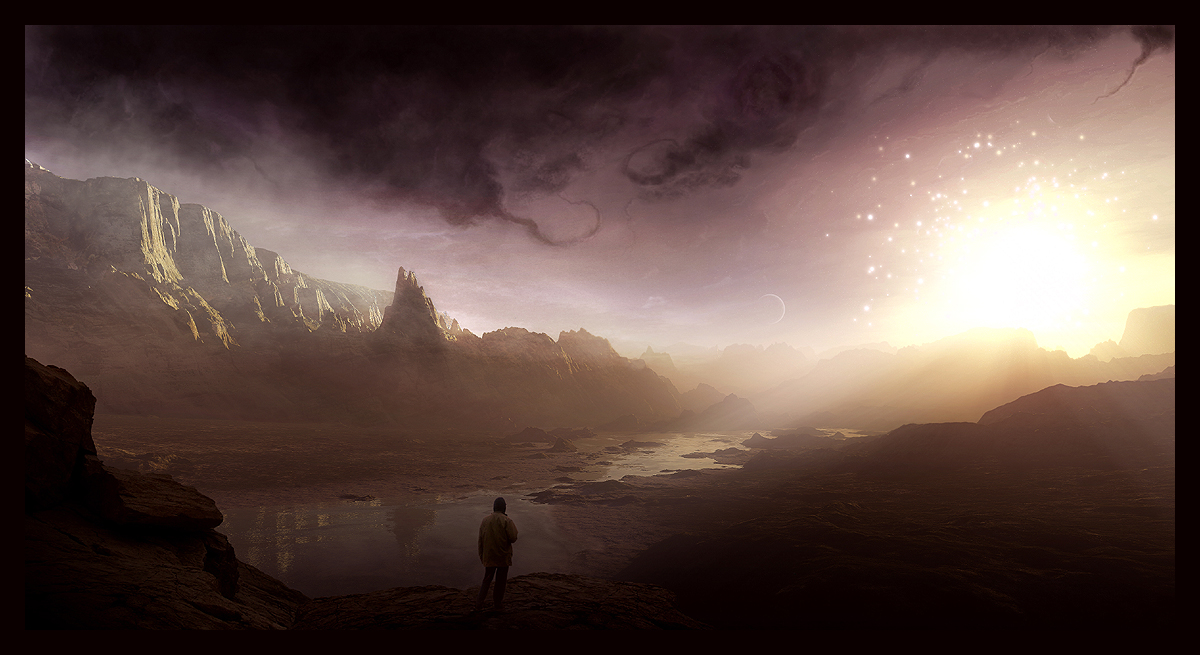 Watch
I look into this valley wondering how I came to be. I have had such a hectic life the past 10 years. And now I am burdened with nothing. 11 and a half years ago I was confronted by a secret organization called O.A.E.. They told my this ludicrous story about the sun exploding and Earth being engulfed in superheated gases from this explosion. Mike, which was the head of this secret agency told me that an American satellites picked up a major formation of asteroids nearly 20 light years away. These comets were moving at unorthodox speeds though, Mike told me they were moving at just under 2 light years a year!. I didn't understand, "why do these rocks matter?" I asked. He went on to tell me that they were heading directly towards our light source, the sun, "Once these masses hit our sun the sun will be broken up into billions of smaller stars, these stars will be hurled at earth at 'earth shattering' speeds..." he added.
They had a plan though. A sub agency of NASA was developed 21 years ago to search for a second planet that humans could inhabit in the future. They completed their objective just 14.5 years ago. They have found a planet in the Triteon Nebula, it was hidden beneath the clouds of gases, but it was perfectly suitable for humans. O.A.E. has given me, my family, and the Baker family the opportunity to flee this horrible anomaly. "You have the genes" he said to me, I still don't understand why they picked us, but I thank God everyday for it.
So this is were I reside. On the morning of April 17, 2127 I woke up knowing that this day will change the human race. I look into the sky to see what I have been fleeing from for the past 11 years. The new beginning has just begun.
_____________________
I told you guys that I would be submitting a more manipulated version of "The Night of Day" so here it is... The atmosphere was alot of fun to make, I spent alot of time on my wacom to learn how to paint these "clouds" Hopefully I will refine my painting skills some more

. Rock and character stock from sxc.hu.
orginal Terragen render:
[link]
Favourites are appreciated, and watches are treasured

.