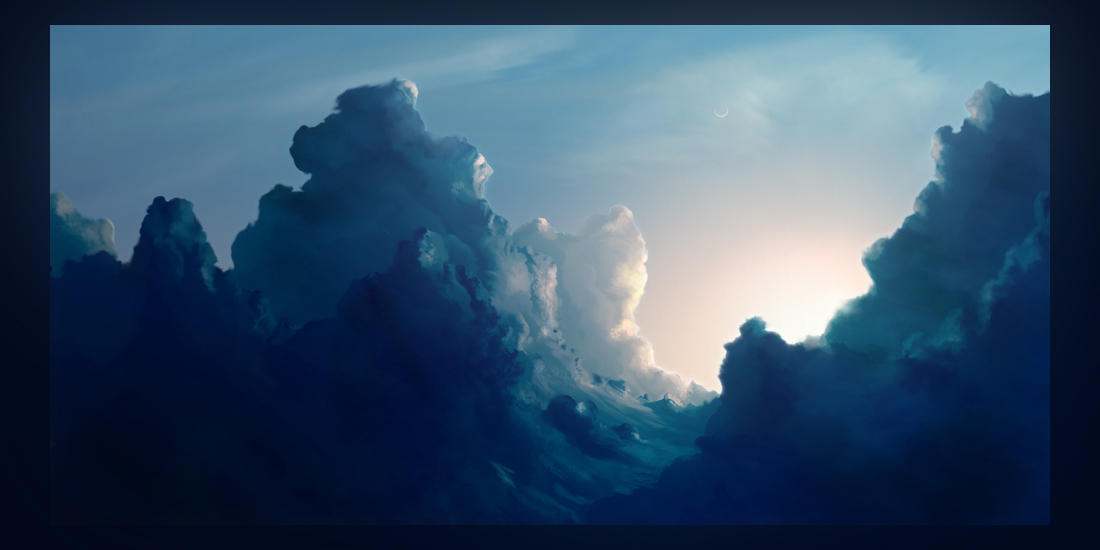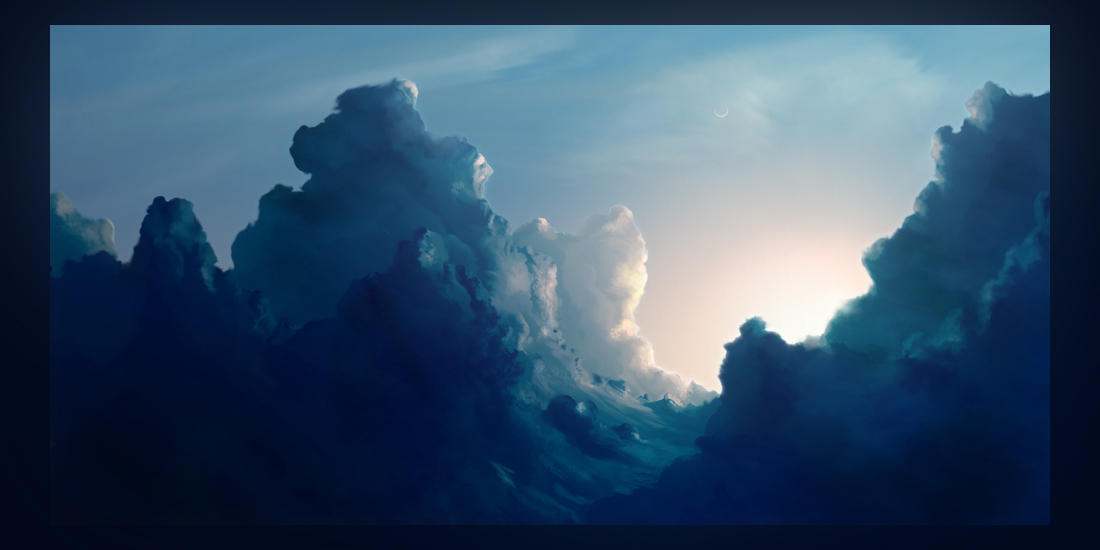 Watch
Here is another study. I am "trying" to understand form and light. Bah hah

. You guys have a good one.
Brent.
---
Update:
I revised the study into a color study. The original purpose of this piece was to experiment with the form and space of clouds, and to also figure out how light renders the clouds. So here is the next step, add color

.
This was actually done awhile ago. I stumbled upon the revised .psd and decided to put ten more minutes into the scene and then send it your way. Hope ya enjoy.