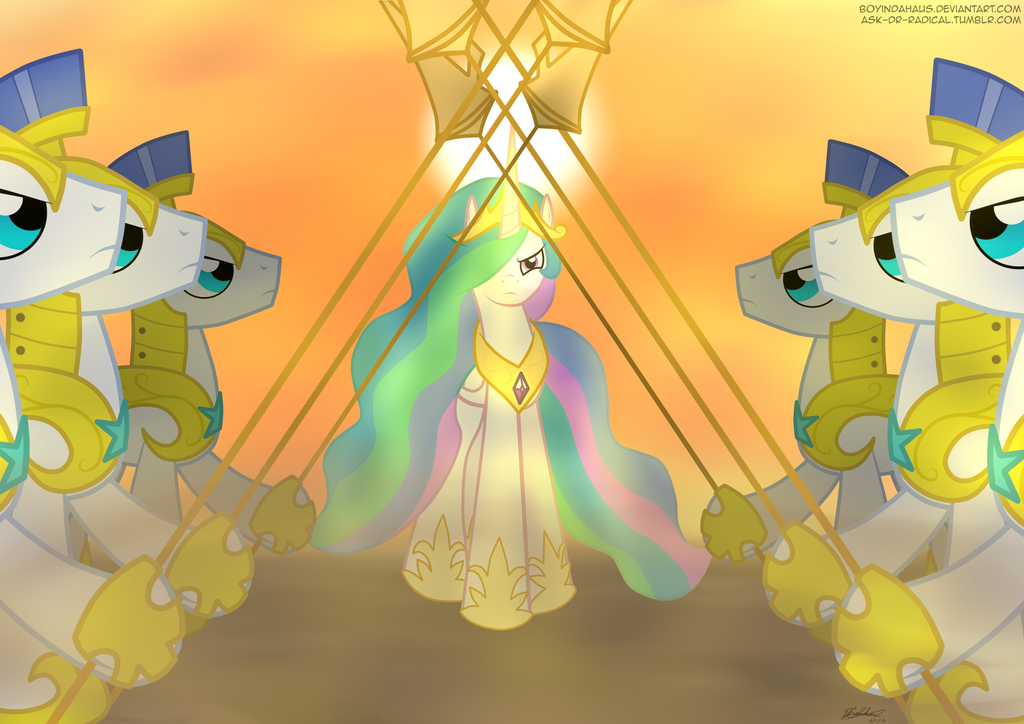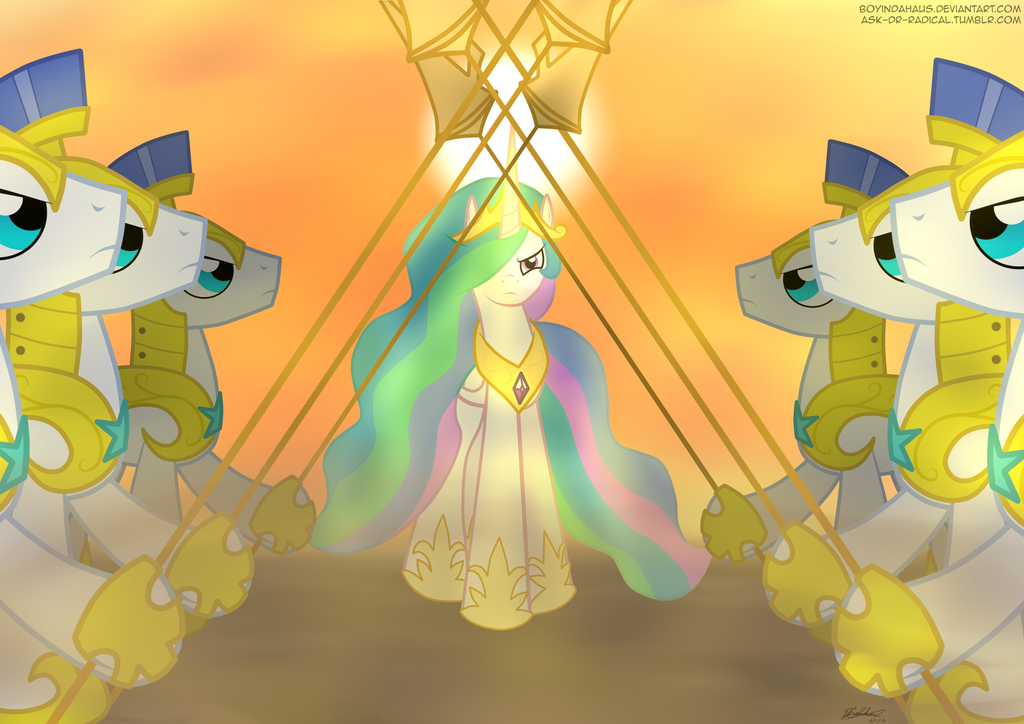 Watch
(姫の愛は民のために)
Inspiration:
www.youtube.com/watch?v=UHkSmu…
I imagined this should be how the Princess dealt with Chrysalis in the Royal Wedding if Cadence and Shining failed to.
"As the sun shines upon all creation,
a princess's love is for her subjects.
You who tread the path of the fool,
by the light of Salvation, Thou shalt be saved."