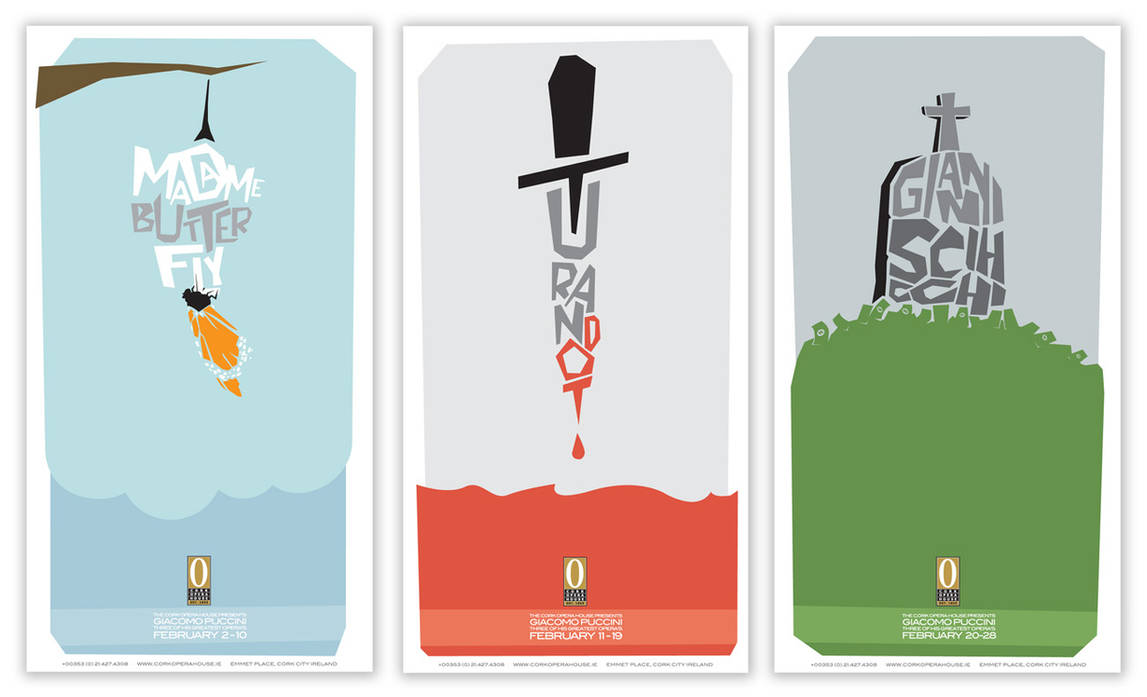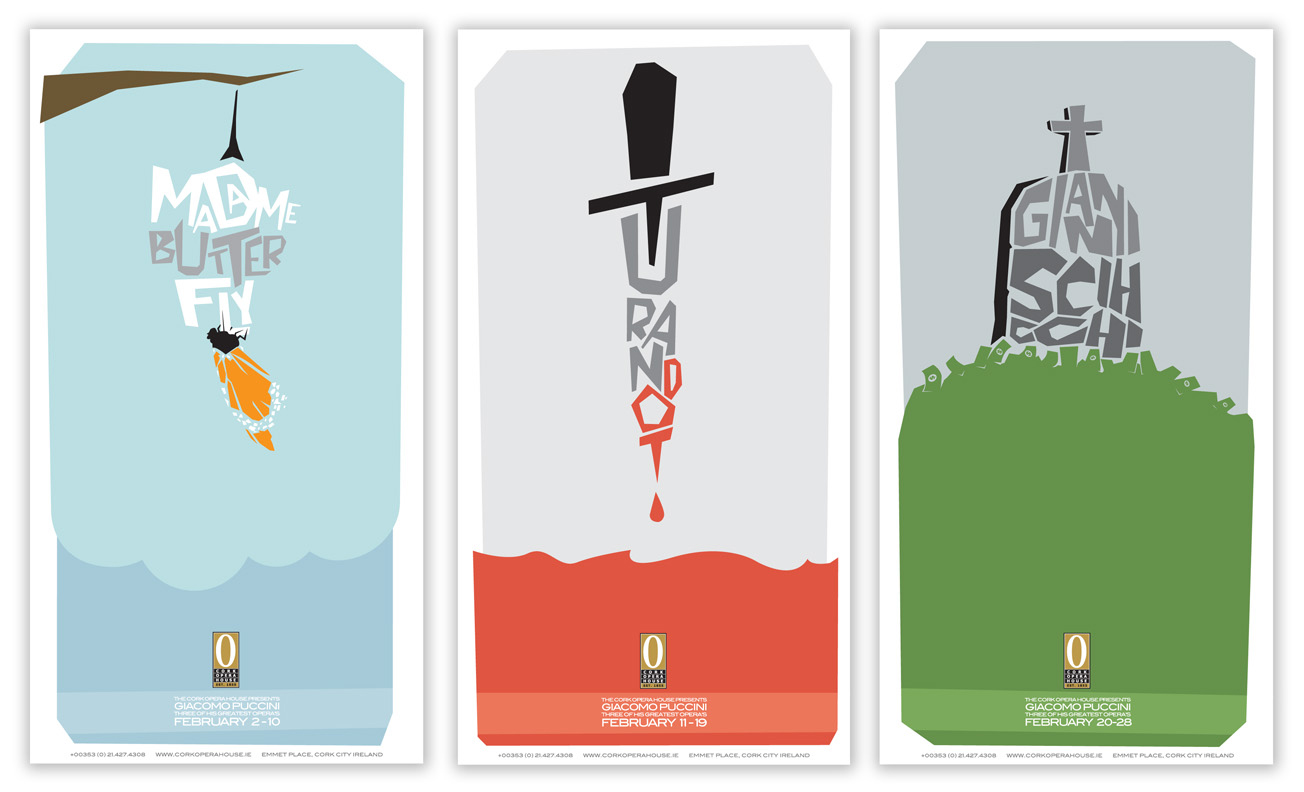 Watch
For my Poster design class.
Had to create posters for 3 opera's related to eachother in some way. choose giacomi puccini... and went with a simple typographic feel. Havent done anything that is this typographic based. this will be in my portfolio.

16" x 30" printed on a textured watercolor paper.

!