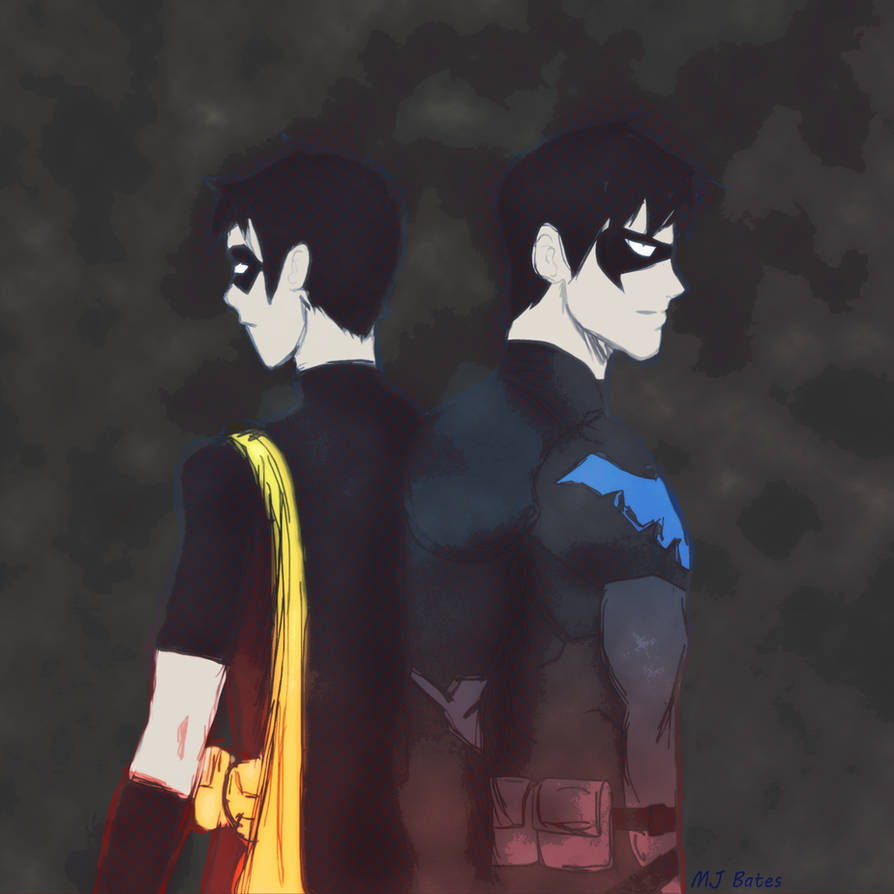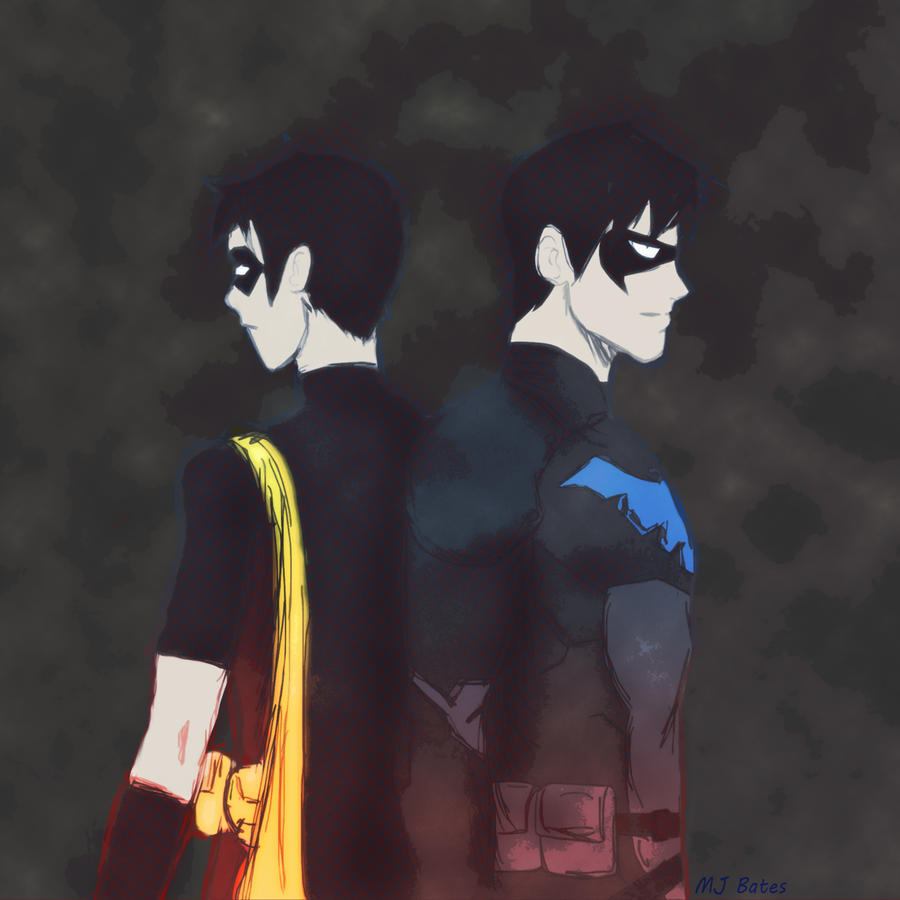 Watch
Robin/Nightwing

Made the Young Justice costumes. This is a quick sketch I made off an older Dick Grayson in his Robin outfit to Nightwing.

Reply

omg best superhero ever!!! this is soo good! your a really good artist! i'm drawing a picture of nightwing on a whiteboard at my local library everyone will pass it and people keep making comments on it but this is like a million and one times better!! did you use watecolor?
Reply

Thank you very much. It was drawn on paper and then scanned and colored in photoshop.
Reply

oh cool! yeah i've seen people do that a lot often i dont usually color my pictures but i'll have to try it one time lol!
Reply

Reply

For a "quick sketch" It's pretty damn impressive, you know that? Wow

I love how this piece is very atmospherical also due to the darker tones! Amazing~

Reply

Thank you so much

I usually like clean it up and do neat outlines but i didn't feel like it this time.
Reply

Reply

Reply

Reply

Very cool and detailed ^w^
Reply