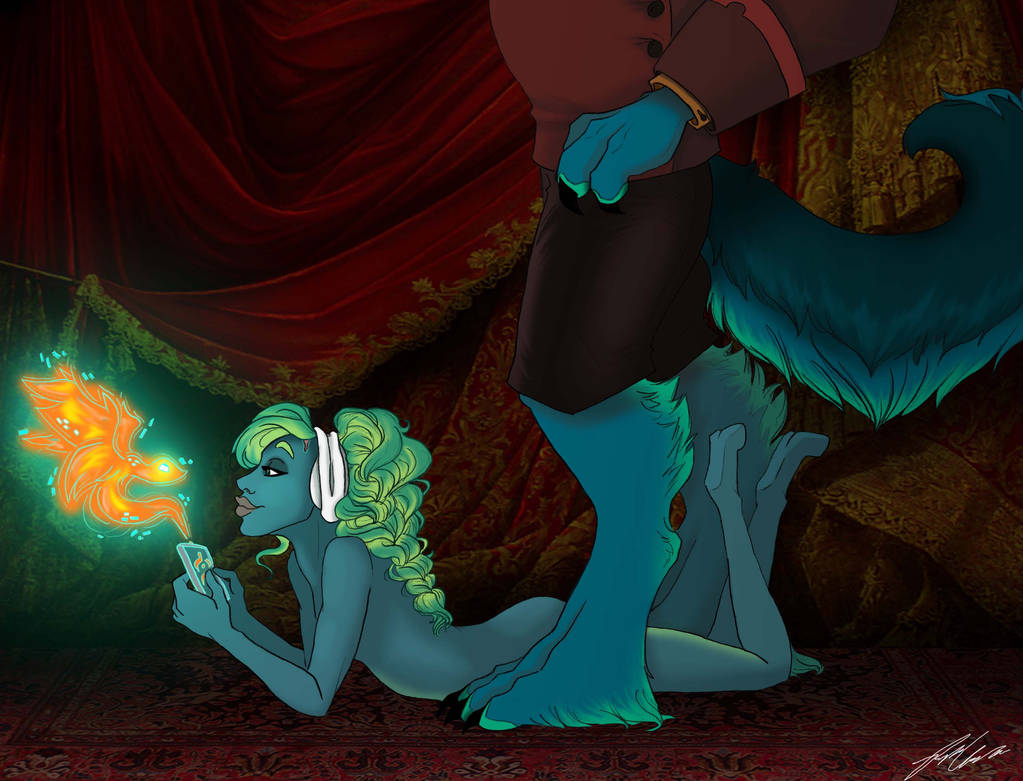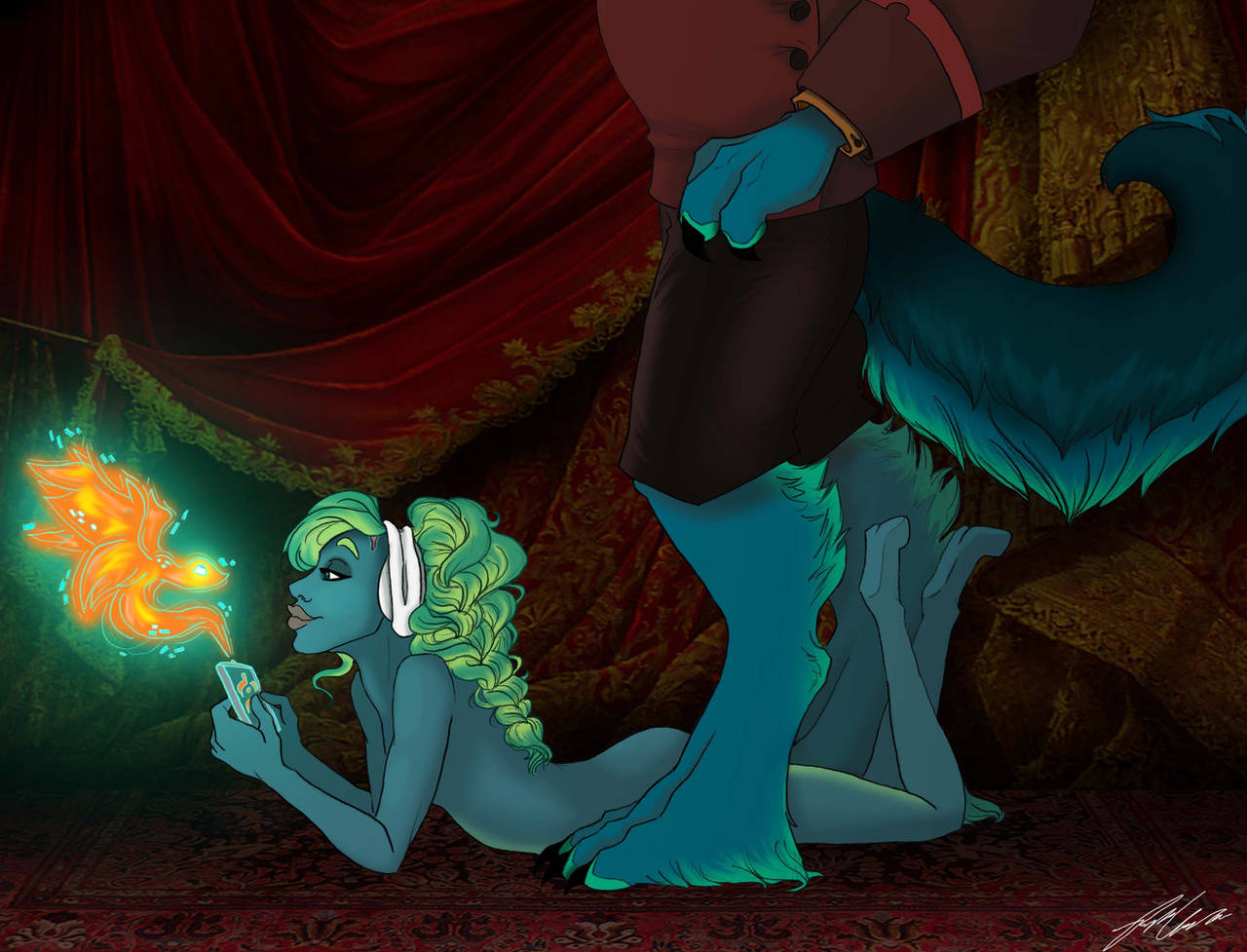 this is amazing.

but uhh rip my mind :'3 XD
Reply

Reply

Oh my.....

Alicia likey very much



Reply

ooohhh look at all da fluff and why she nakey?

neva mind it should be obivoues XD
Reply

Hahaha, you can come up with your own scenario

I'll just say, when alone with Treta, Kala is very comfortable in the nude.
Reply

I mean I would too with my lover XD

but it's an adorable pic, all I can think of is like Treta is like "How long are you going to stay nude not that I am complaining" and she just shrug XD
Reply

Omg cute! I love that!
When I was drawing it, I kept picturing him kneeling over her and putting his hands on her back -either to giver her a massage or just to feel her soft skin

Reply