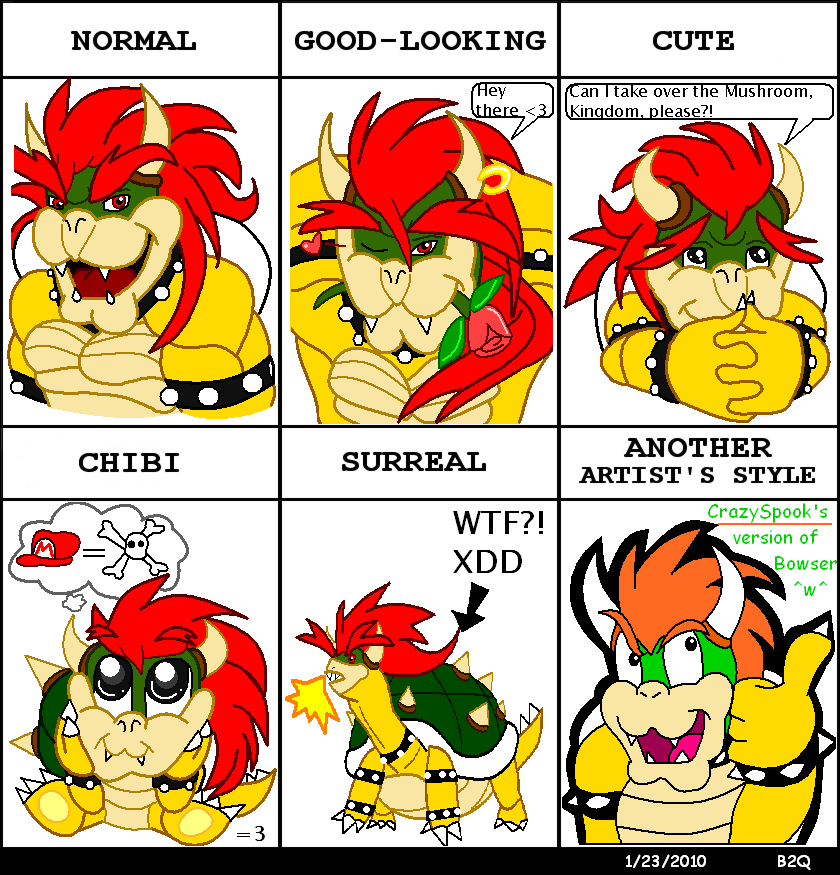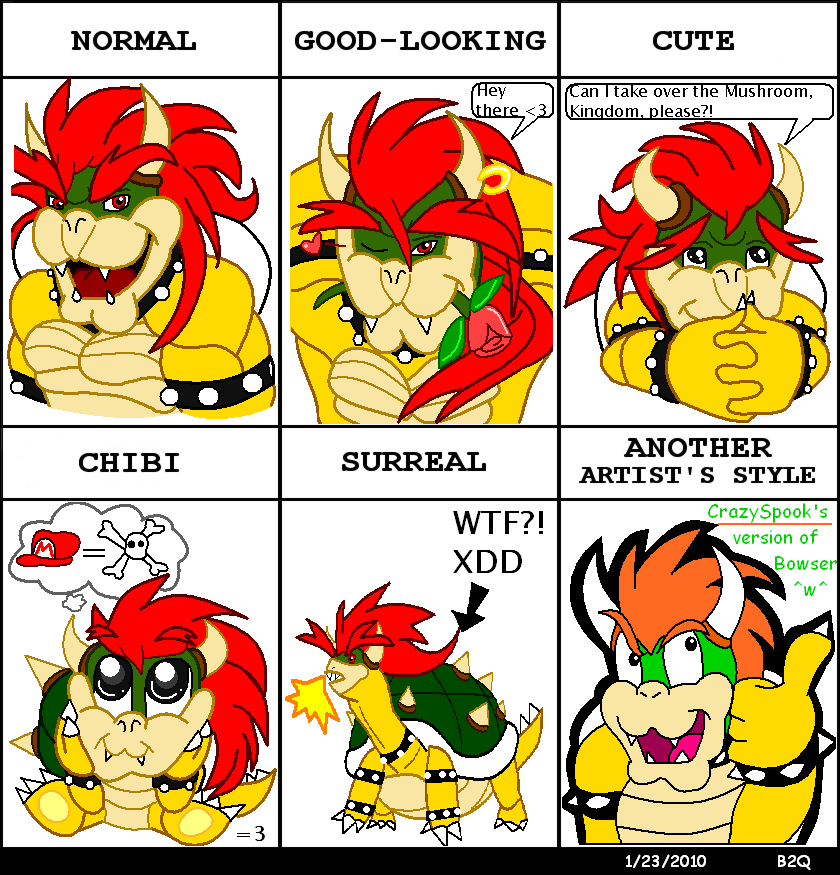 Watch
I thought it would be cool to do one of these memes!

Well with my Bowser style that is. =33 I decided to do

's Bowser because I freaking love how she draws him!

So cute. So later I may shade it later.

Other than that I think it looks good. xDD *growls at the "Good Looking" version*


Enjoy!
Bowser belongs to Nintendo