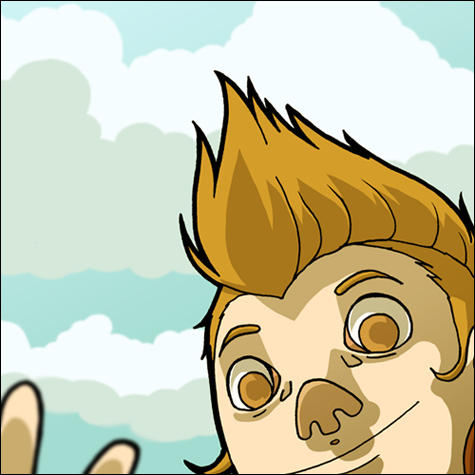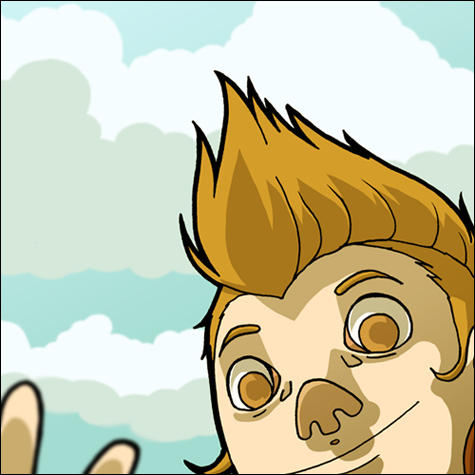 I had to draw a fake Polaroid picture of myself for the next
MERURE
volume, so here it is, to bump that other crazy Disneyworld ID. D:
Nothing special really... it didn't look good until I slapped some colours on it, now I think it looks okay, definitely okay enough for its purpose, so I'm happy.
You're probably wondering---that's a beauty mark under my nose, right smack in the middle. I'm just that awesome.
--
Photoshop CS2

C'est super! Ça te ressemble! Ça me donne le goût de m'en faire un!
Reply

Reply

Love it! You are adorable! *u*
Reply

how come short hair can always do the most awesome things.
Reply

Love the gravity defying Zell hair. Makes it all the more awesome.
Reply

Wow!

I love the unusual perspective and I like how cheerful and happy you look.
Reply

Thanks

Reply

Your very welcome. If you don't mind my asking, did you draw this piece out first, or is it entirely digital?

I'm looking at investing in a tablet and starting to working more digital myself.
Reply

I always draw on paper first because I feel I have a better grasp of proportions and composition that way. So yeah, this was drawn and inked and then scanned.

Reply

Nice.

I'm working on a piece right now ironically enough. I'm keeping it as a regular drawing, but I'm adding the background in with photoshop.

Reply

Hmm... peut-être les cils, ouin. Peut-être aussi le fait qu'on voit pas tout le visage. La machoire et le menton peuvent changer un visage!
Reply

Ah, ça, bien sûr! Mais mon câdrage était tout calculé à l'avance, le concept c'était vraiment "Polaroid pris sur le vif".
Reply

Très belle image! Mais, sans vouloir t'offenser, je trouve le visage plutôt masculin.
Vite de même j'arrive pas à dire pourquoi, par contre...
Reply

Parce que j'ai pas de cils, peut-être?

J'arrive pas à me dessiner toute belle et féminine parce que je le suis pas... et que, caricaturée de même, avec mes grands yeux et ma bouche mince, j'ai un peu l'air d'un garçon, je suppose. Haha, c'est pas grave...
Reply