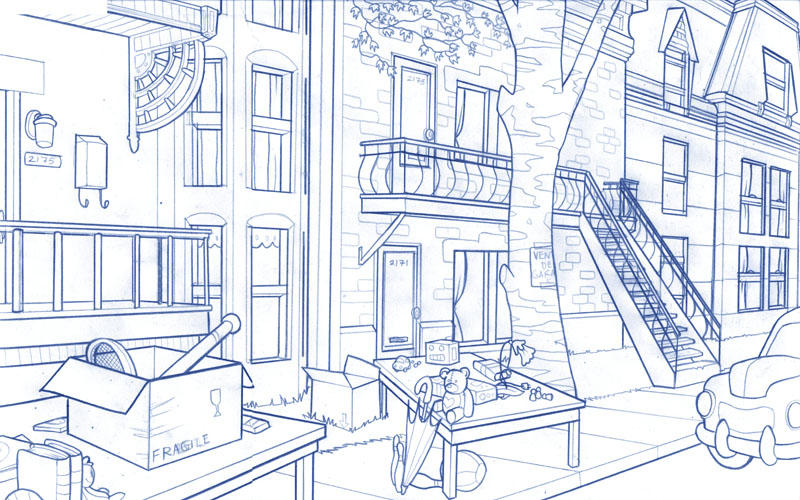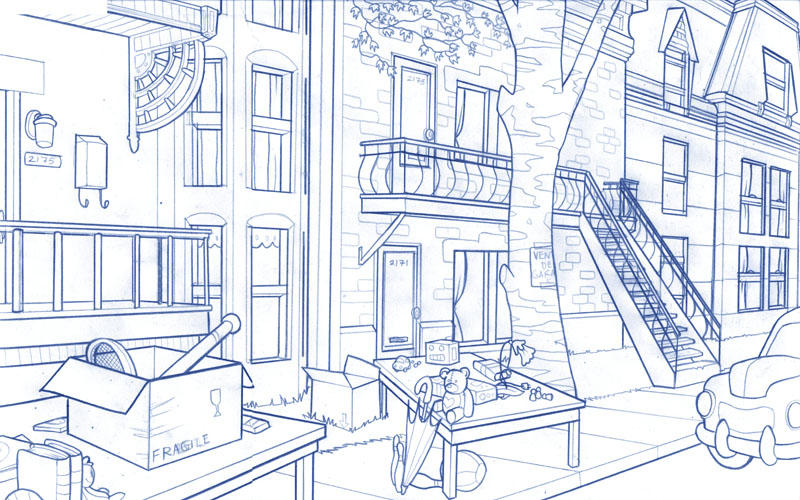 Watch
Here goes...
This is my first "real" project for my " Conception of Background and Accessories" class. We had to draw a street involving a garage sale, but the buildings had to show traditional Quebecan architecture, so I went all fancy and borrowed lots of books about Montreal and ended up with this. I must admit that I'm very, very proud. It started off as a complete failure and I was very disappointed, but then I did the furthest house (with the fancy roof) and it gave me some sort of ego boost and the rest was done in no time.
"No time" is a bit exaggerated... I spent something like 22+ hours on it. 12 hours at school, 10+ at home. This freakin' line hierarchy thing is KILLING me. I put a lot of effort in it, so I hope I'm gonna get a decent mark, otherwise I'll probably commit suicide.
There are some errors even I can see. The stairs are so damn wrong but erasing them would be killing the picture. (I hate doing stairs, damnit.) That's a very discreet garage sale indeed, but I didn't want to hide all the crazy little details. So there.
Oh yeah, I had to scan it in parts (the original size is 9"x14&quot

, so for some dark reason the top left corner is missing.
Cheese.