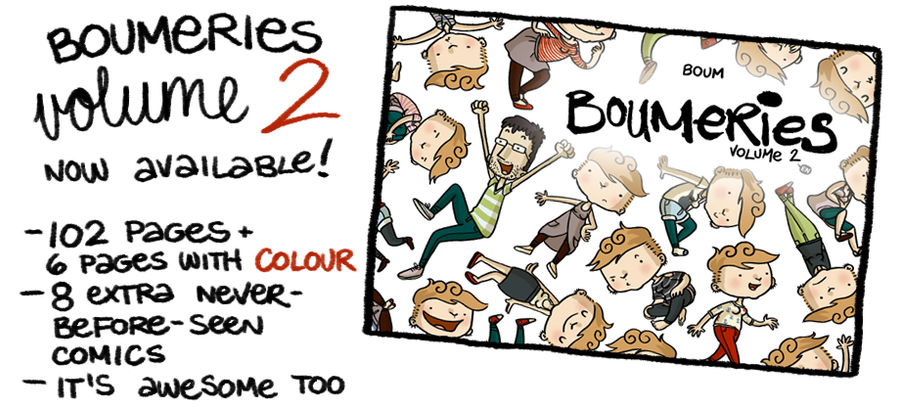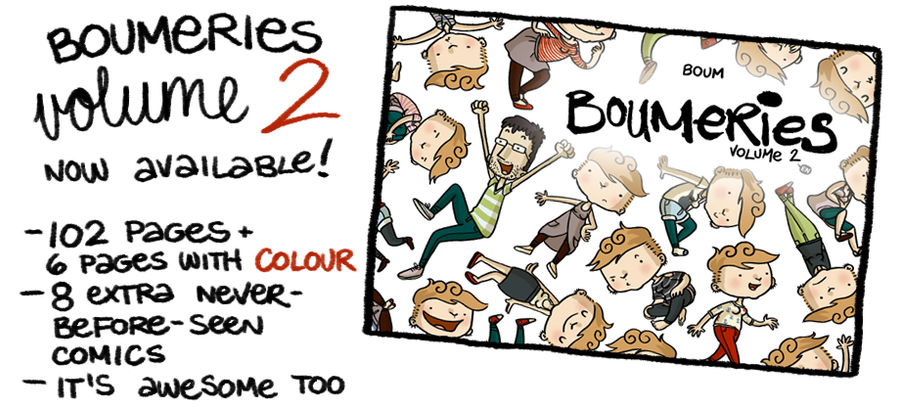 Watch
You guys, I'm super excited to announce that
Boumeries volume 2
is now up for grabs at my online store!! It contains almost a year's worth of journal comics, it's thicker, better, tighter than the first book!

BUY IT HERE



Thank you so much for all your support!

J'achète ça à l'otakuthon. Tellement de awesome!
Reply

Reply

Reply

Frisée

Mais en ce moment j'suis due pour une nouvelle permanente, justement...
Reply