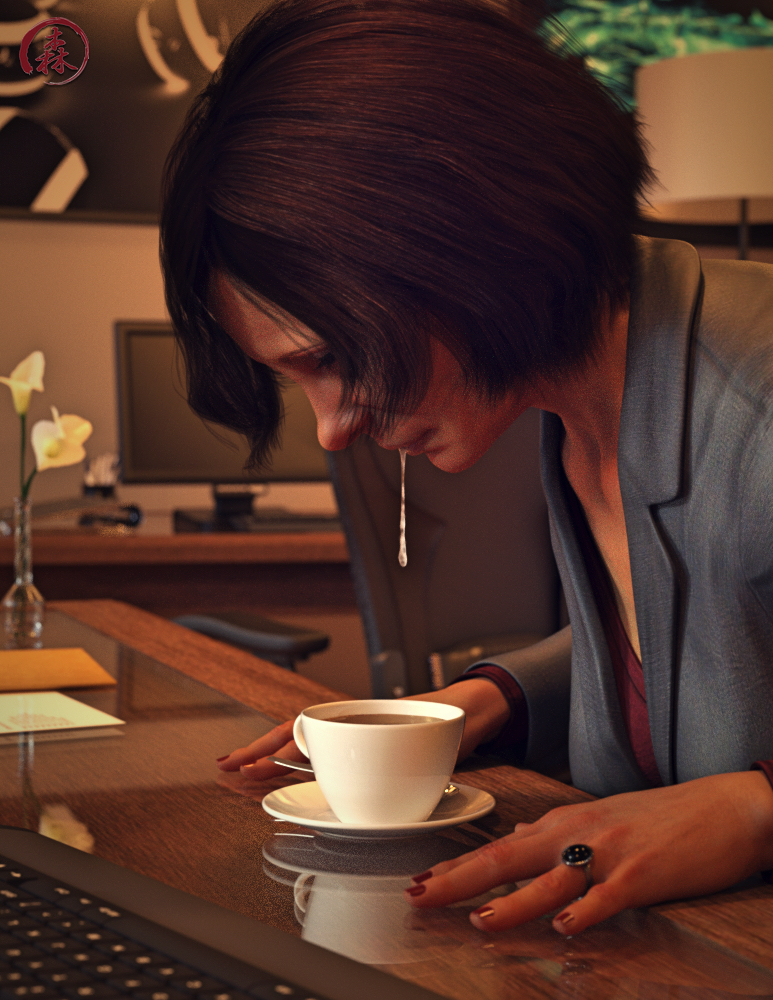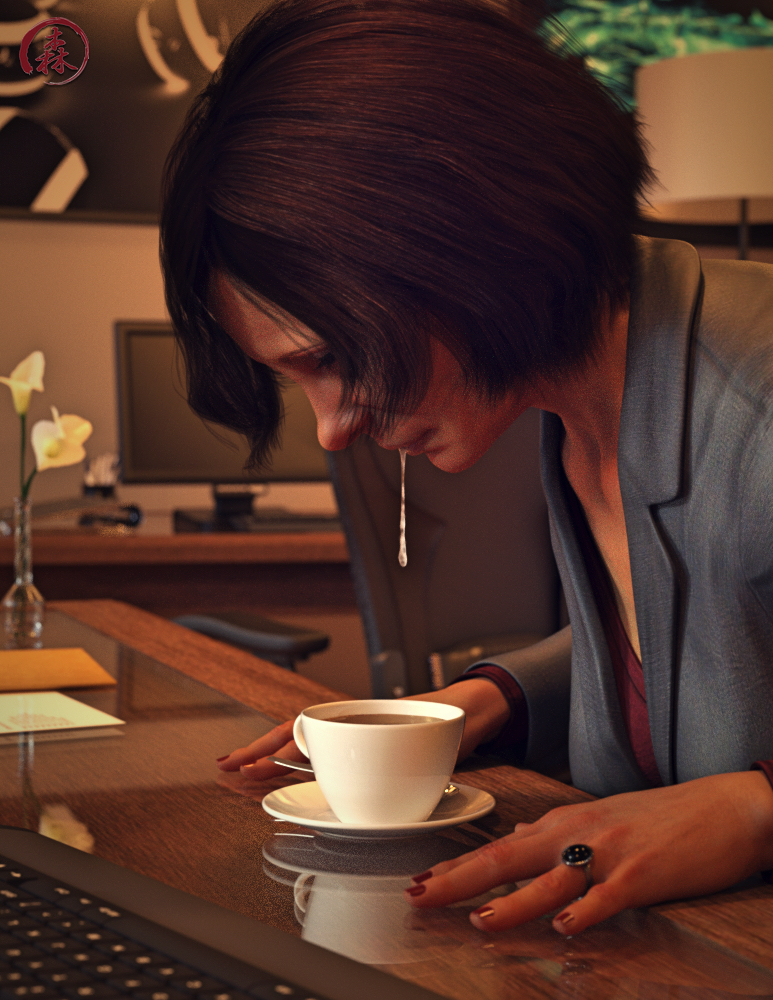 Watch

I love seeing people forced to do something only a child would. It highlights how controlled they are, controlled to act out actions whose nature is so removed from regular life that when they act it out, their self-worth has deaths. The action is simple. Spit into coffee. The implications that bloom like pedals are the beauty. Spitting in and of itself is hardly a big deal. Spitting into your coffee at your desk while you wear your suit and pretend to be an autonomous adult with control over their life is another story.
Reply

She looks unhappy, which indivates force... I like her!
Reply

Interesting scenario. I see it as part of her assignment for the day on which she is to report to You once she is back home, or earlier in some other fashion.

Edit: I like the character as well.
Reply

Thank you, Laspe. Interesting idea about the background-story.
As a matter of fact: In this special case, I don't have a strong opinion myself about what exactly is going on here. (That's a rare case, but they do exist.) But, I found the sight quite strong and appealing.
Reply
Your characters' behavior are always so unseemly. But the image is, as ever, so intriguing and the image so Botchanlike
Reply

Remarkable image, but I wish I knew more about the reason that she is spitting into her coffee.
Reply

Thank you ... and, well, I'd say: Just let your thoughts run wild.

Reply

A little cream in her coffee?
Reply