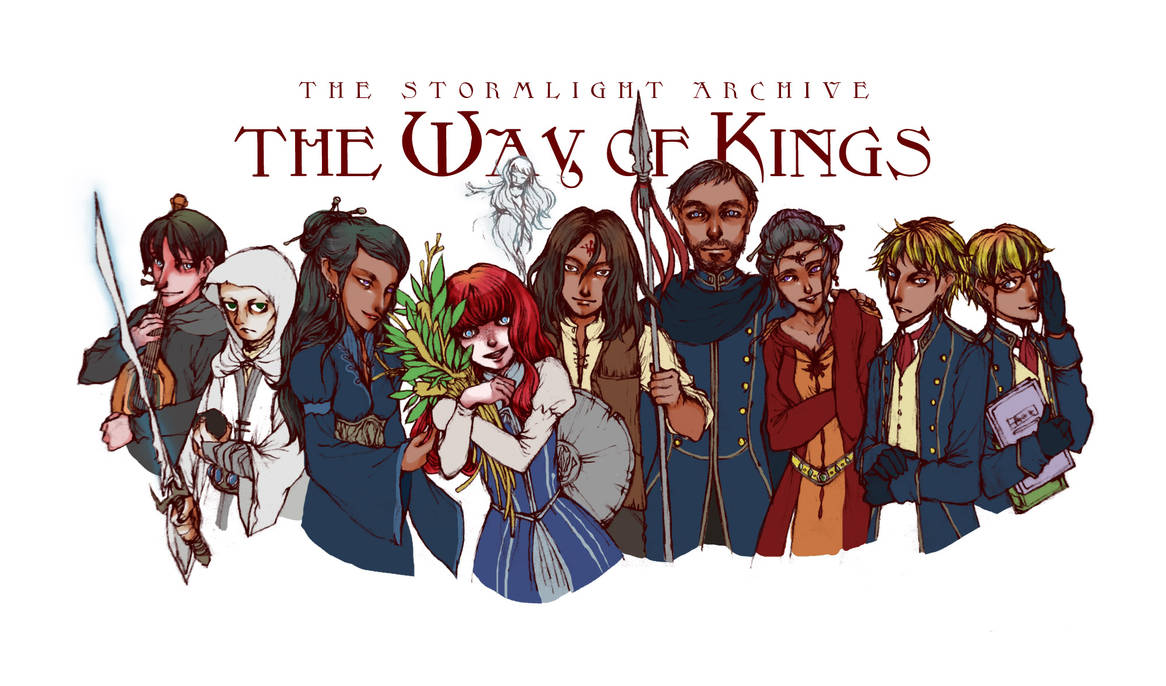 Watch
!!! Finally finished tWoK...I'm too excited to say anything...the last part of the book is just mind-blowing!!! I couldn't help but draw this lineup! If there is something inaccurate in this picture, I apologize for that because I drew much too quickly...
The characters from left to right are: Wit, Szeth, Jasnah, Shallan, Syl, Kaladin, Dalinar, Navani, Adolin, Renarin
Hope u enjoy it! I also made a fake poster, please check:
botanicaxu.deviantart.com/art/…
Looking forward to Words of Radiance!!!
EDIT: SZETH'S SKIN TONE CORRECTED