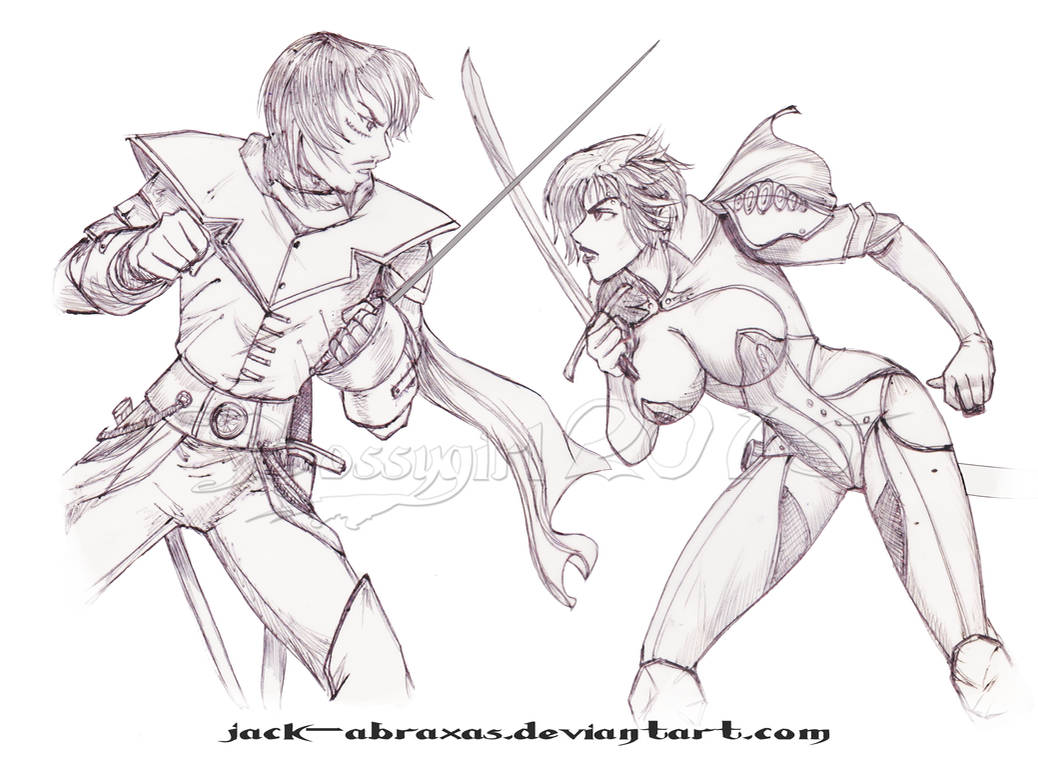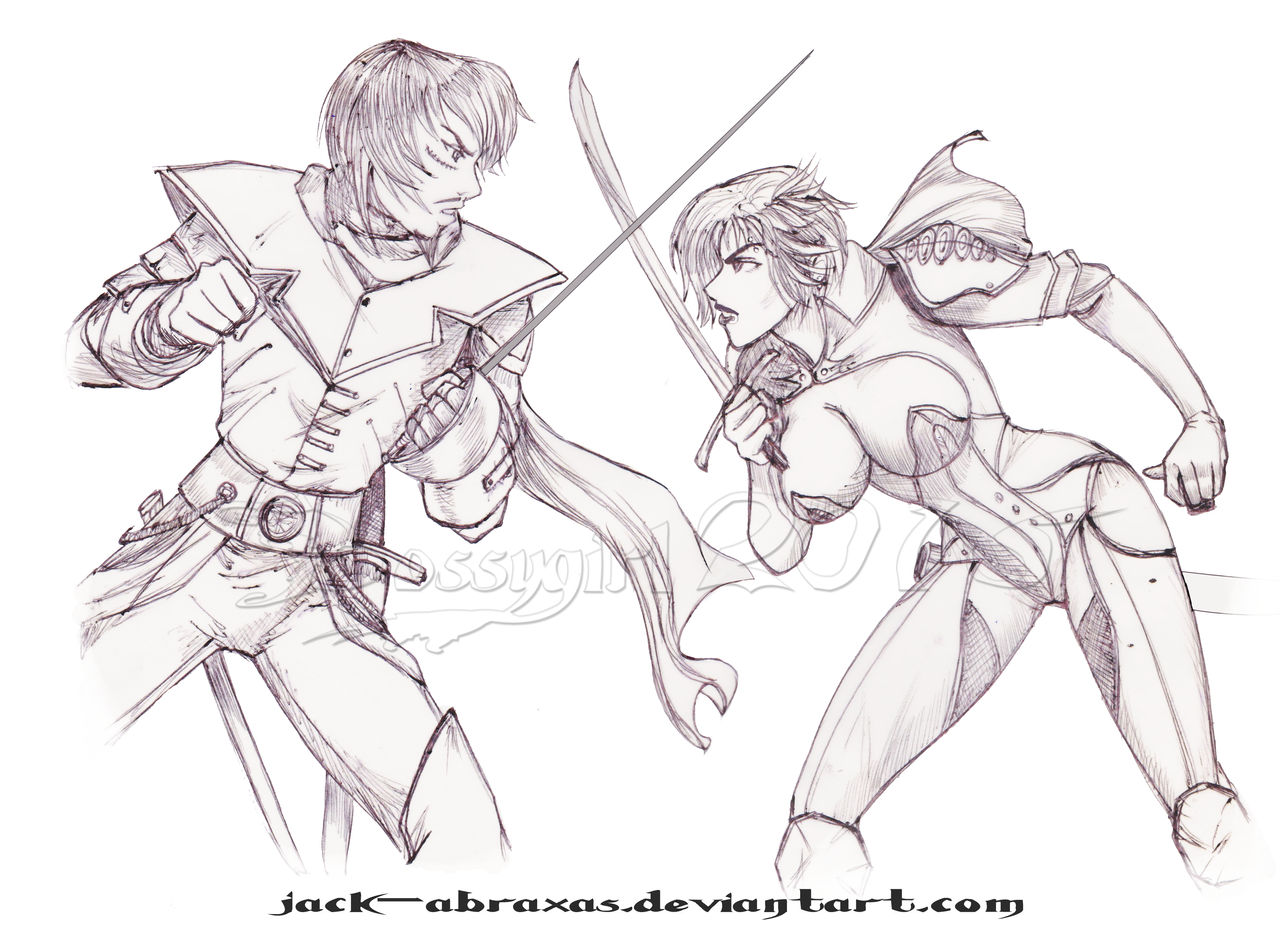 With my end of the art trade for
jack-abraxas
and his two characters;
Juan Cortez Retamoso and
Alejandra (no given last name?)

Done in ball point ink on paper, (apologies for the blotting). Haven't drawn men in a very long time >.>.

Now onto the next one~!

anyone?



Enjoy~




Reply

Just using comments incorrectly *whistles*
Reply

Reply

Excellent work. Makes you wonder how she can keep her balance with those boobies of hers. XD
Reply

it's all about
training
and
"
accommodate the movements
" XD

Reply

Reply

Top notch as always

Reply

Magnificent work!

Reply