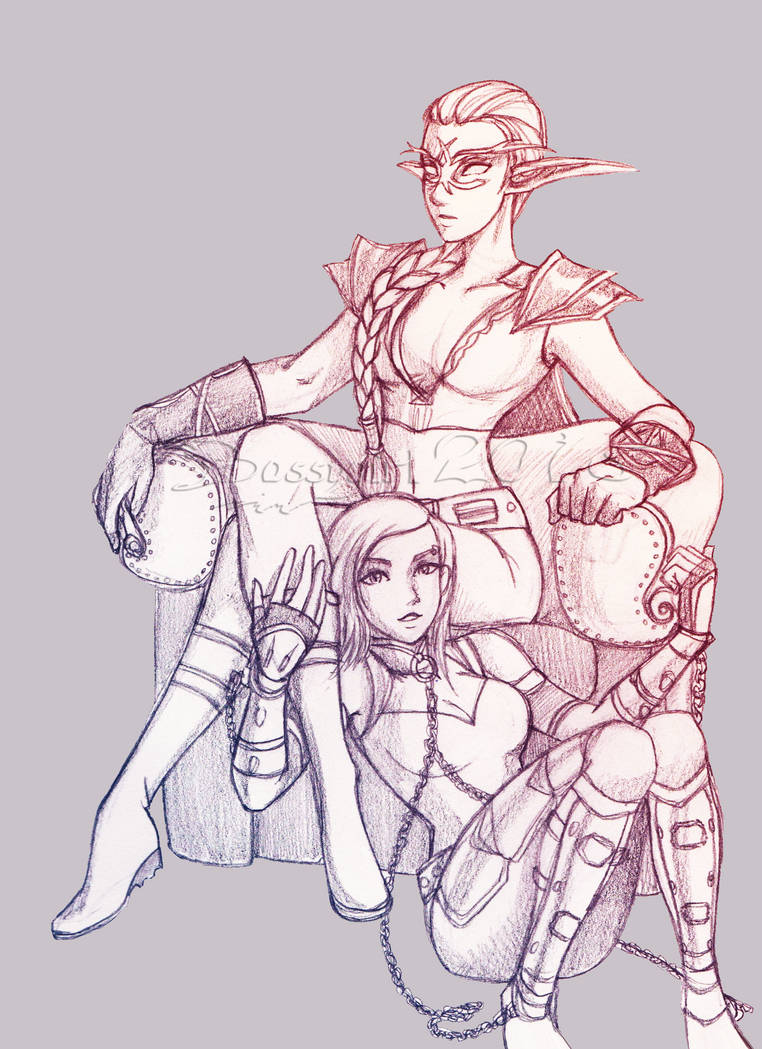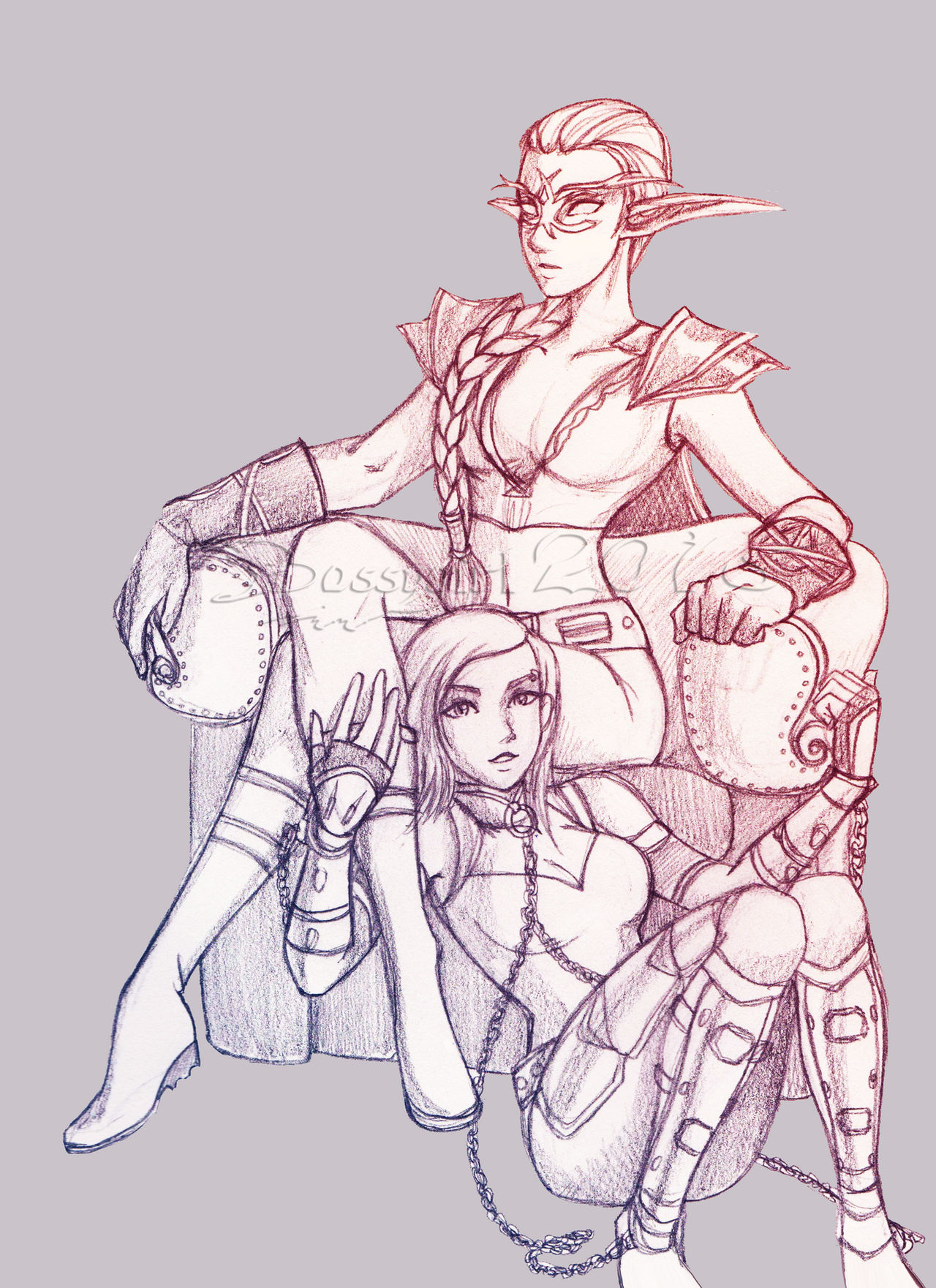 I have a dozen of WoW characters, I find each of them fun stories but I don't like starting so loooooooooooooow level. D|

Whatever keeps me drawing~

Here I have drawn me and my Babe's characters, go on and guess which is which's~ *fingertip covers mouth* "doooohohohohoho"

~enjoy~

I know im leagues too late, anyway, Who's your wow main???

I bet the top character in the chair is ashley and the other one on the floor is yours.
Reply

Pals and buddies, those two are.
Reply

This is incredible!! Love the gradient in color and the poses. I agree, crossed legged poses can be tricky, but you make it look easy!!
Reply

Awesome!

Reply

Is it possible you are the one in chains? lols
Crossed legs is such a dificult pose to get done, amazing work!

Reply

lol Love it babe. I won't give away who is who

Reply