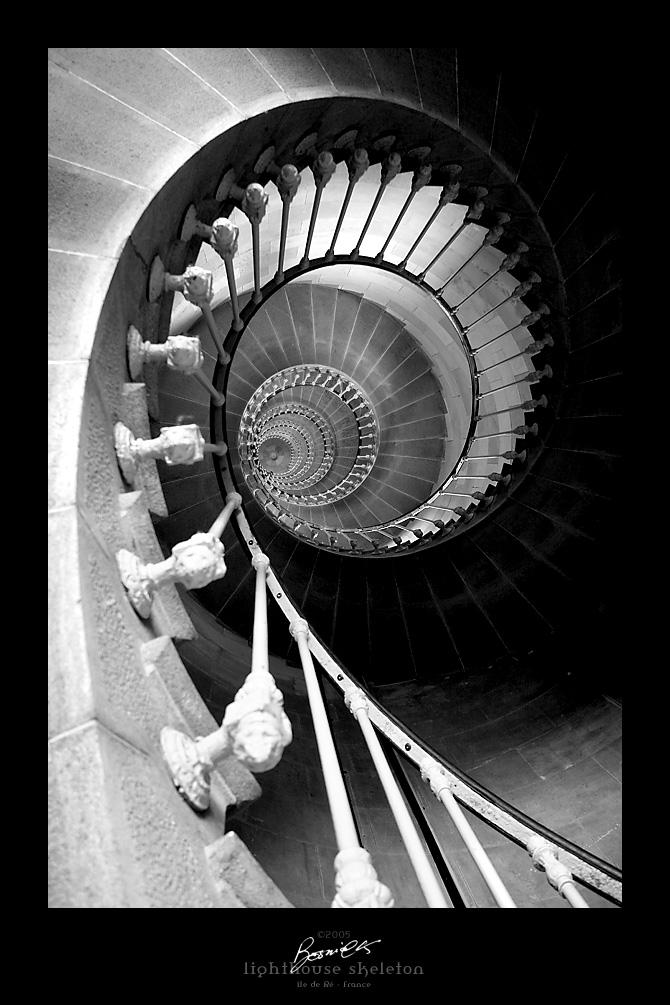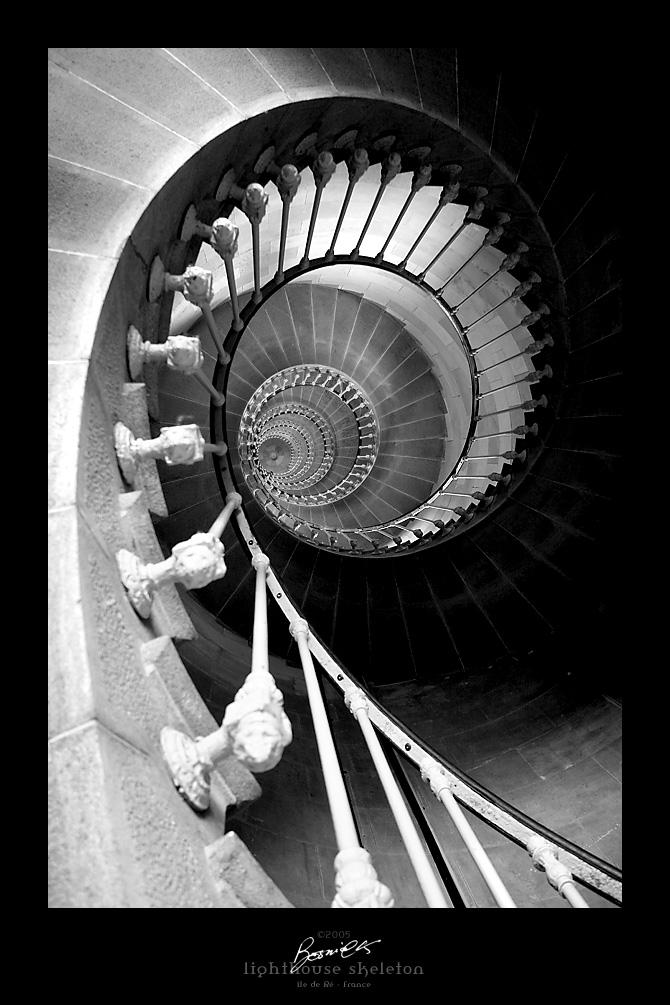 Watch
+/// lighthouse
skeleton
___________________
[ same series : lighthouse DNA ]
I can see a big "R"
I can see an endless vortex
I can see a stoned spiral
I can see black and white
but I can't see the light !
Situation:
île de Ré (west island) - France
Postwork:
PS contrast and desaturation + border & title - no crop

subject is a bit overdone (by others)
but this time, it's my proper attempt

... now it's time to re-install your mind ! please, insert disc 2...