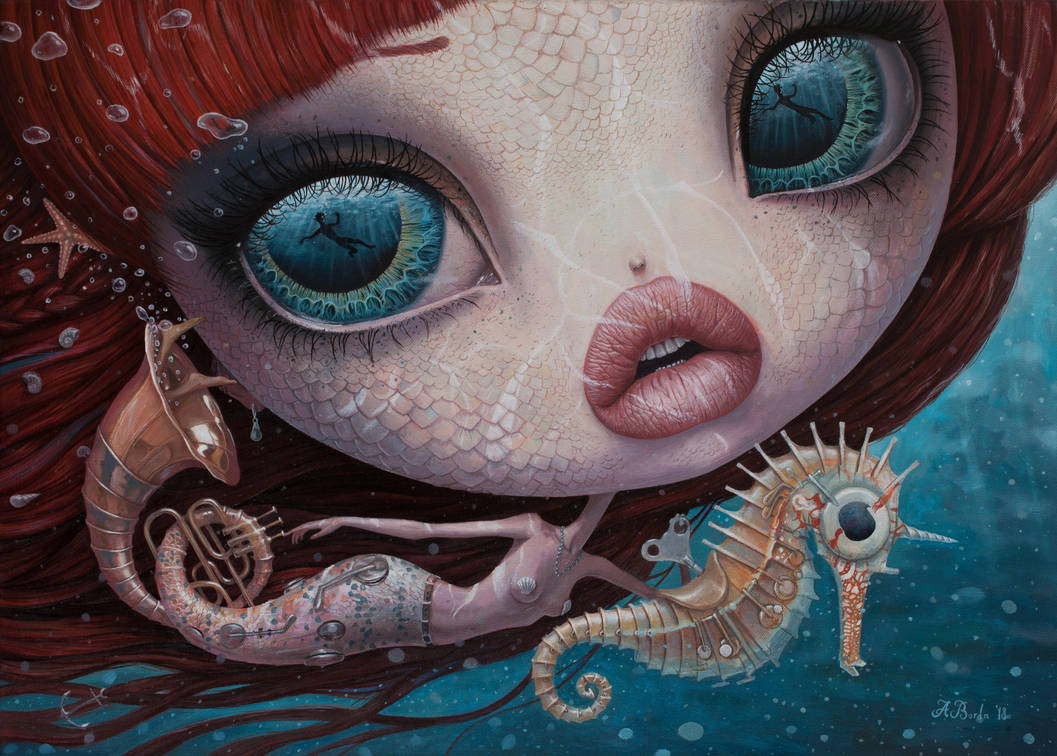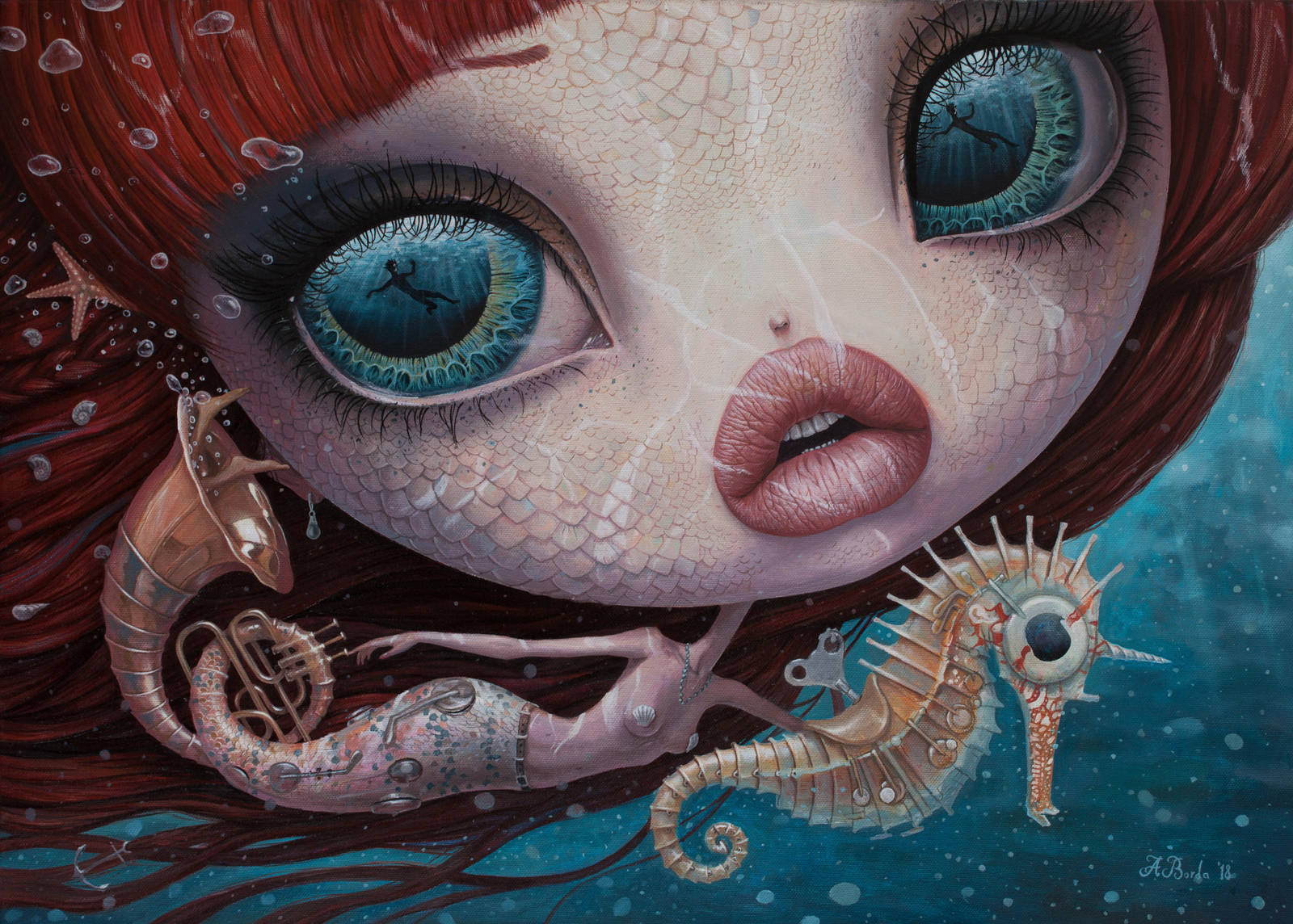 First, I must say I love the clockwork seahorse! There is so much attention to detail! I have to ask though, why the large head technique? I love the scales on the face, and it really brings some realistic effects into the work. I also really enjoy the French Horn as the mermaid tail! How original! I love it! I also love the reflection of the sinking person in the water. It really reflects on the mood of the work. I also love the detail on the lips. They do look a little dry though...can I ask why? I'm not being rude, but I must ask why the lips are dry when the mermaid/person is underwater? I love the detail, it adds a real human affect, but it just seems...out of place. I really enjoy this work though! It's fantastic!

-Sloth W.
The Artist thought this was FAIR
9 out of 9 deviants thought this was fair.