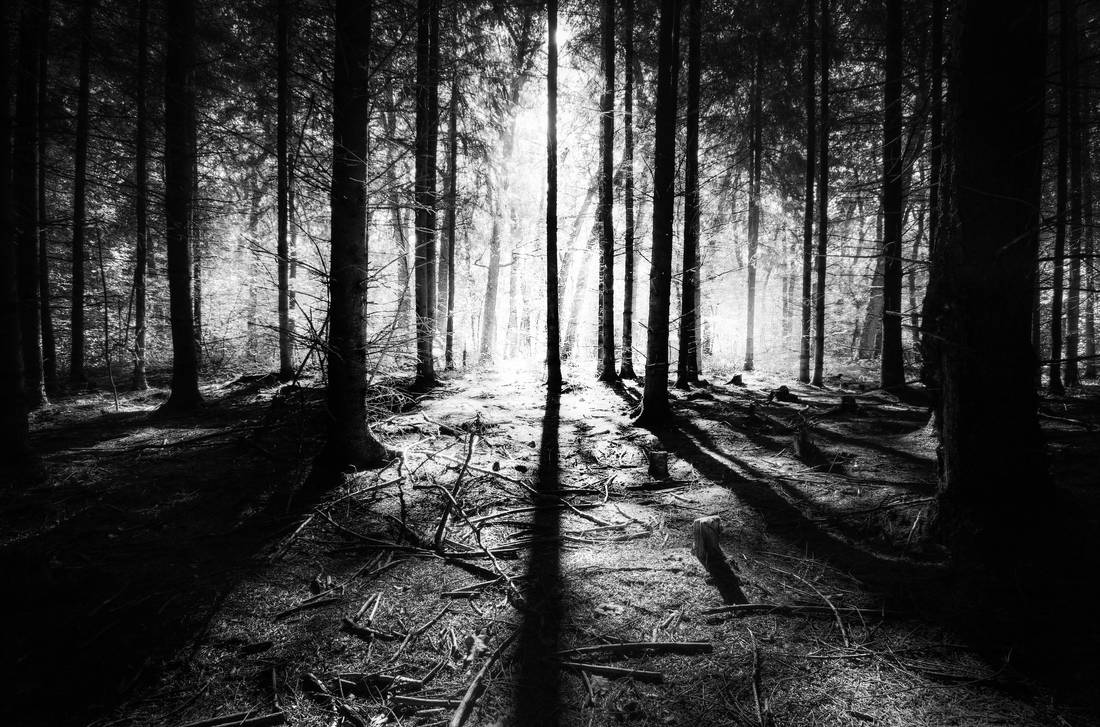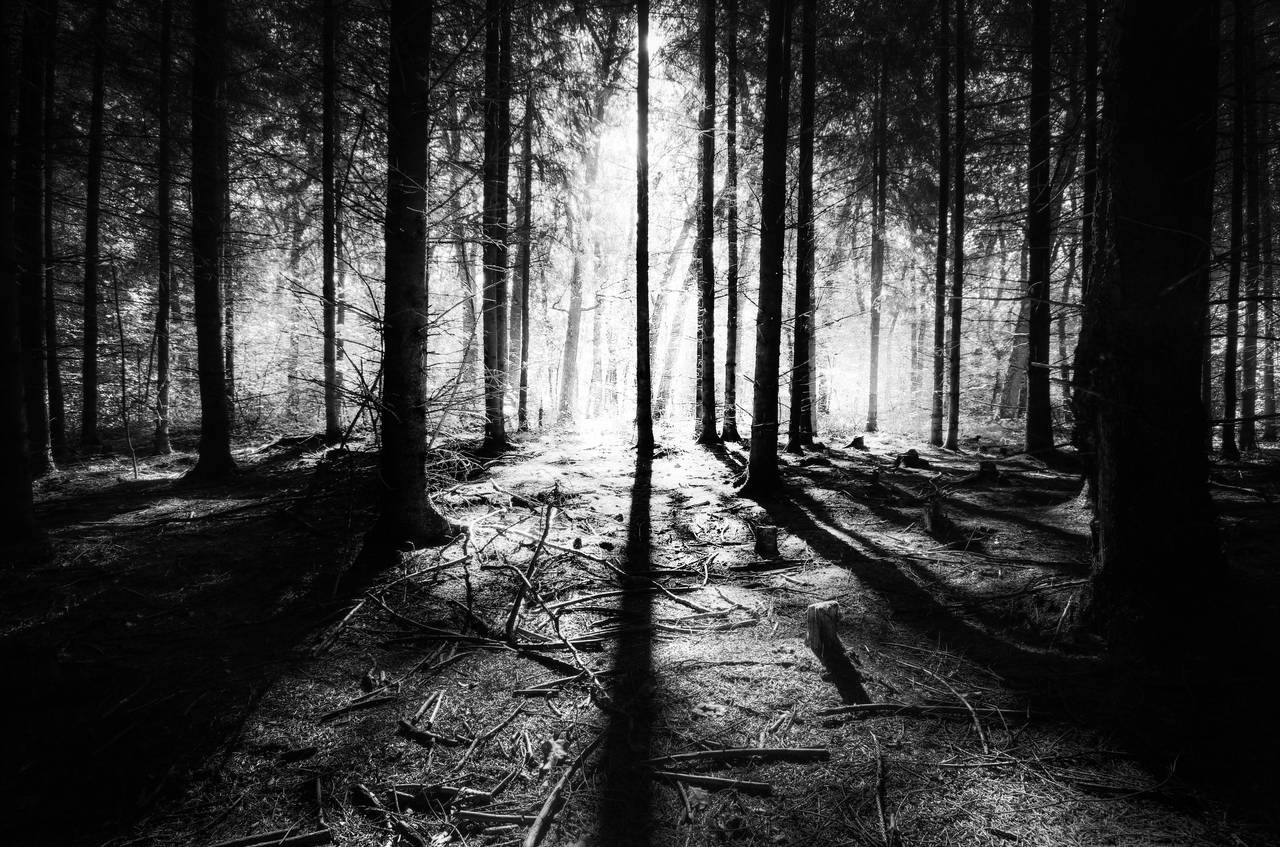 I think some people, particularly photographers, would find this composition distracting or perhaps too "obvious." But I am looking at it from a Taoist perspective, and it is very elegant in its thematic elements. The themes I see are BALANCE and TRANSFORMATION.

First, the frame is divided rather sharply in half along the central AXIS (forming the Chinese character for "middle" -- which is actually a 2-D representation of a sphere and its pole). This vertical division is also quickly horizontal as the eye follows the SHADOW into SILHOUETTE (the shadow to the tree), and as it crosses the horizon line, moving upward, the eye is in LIGHT (but it has also gone from EARTH to HEAVEN). The balance in the photo is also achieved left and right, but with the general balance of light and dark values.

Once all of that has "steeped" in my mind, then I can notice the DEATH (stumps) to LIFE (ascension to light) theme as well. The fact that everything converges on the light and the vanishing point also suggests to me the idea of entering the VOID (which would be total light or total darkness) -- it would otherwise be termed enLIGHTenment. But the balance in the photo is a reminder of the processes of nature.

Thanks for a great composition.
The Artist thought this was FAIR
3 out of 3 deviants thought this was fair.