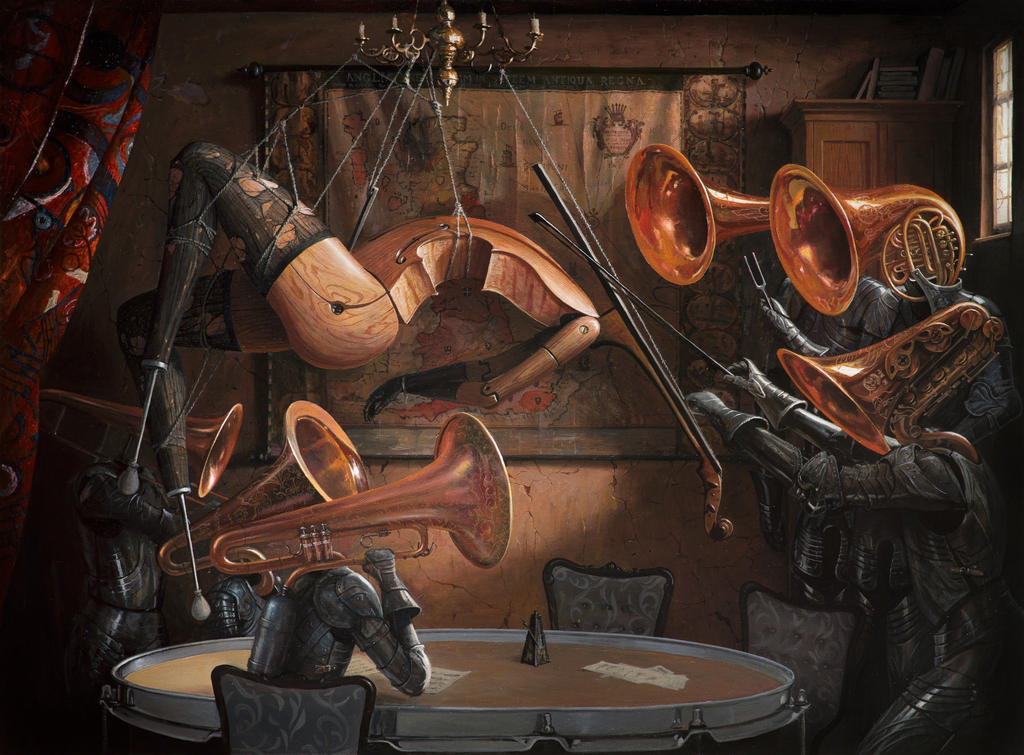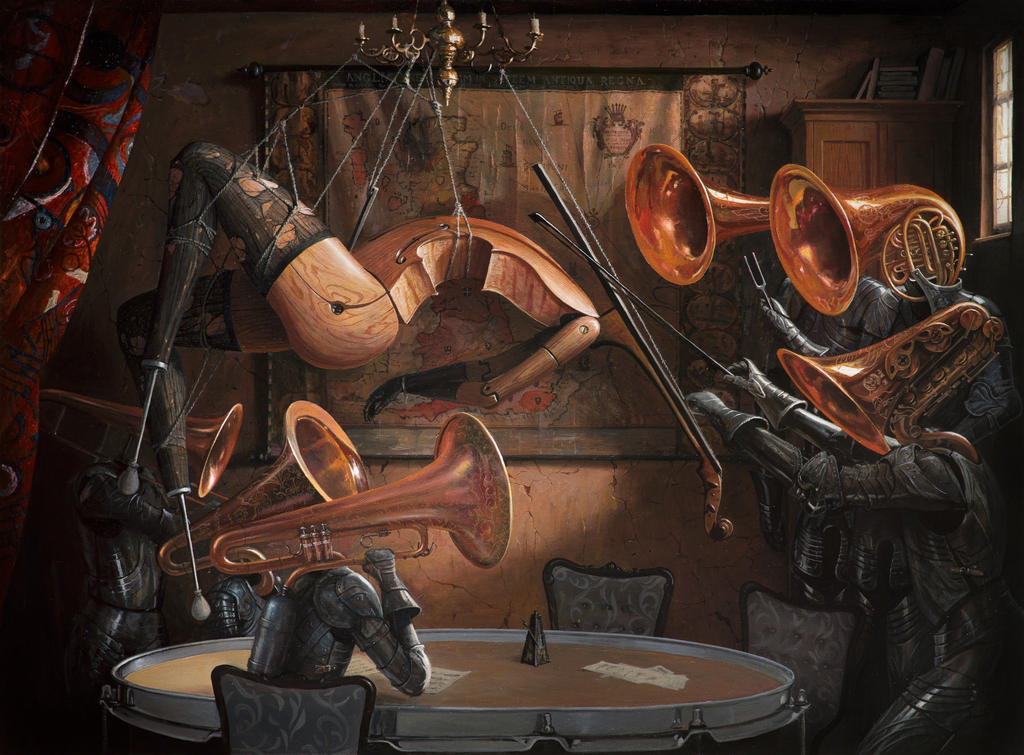 Watch
oil on canvas, 60x80cm
Inspired by Vermeer's "Allegory of Painting"
Between all the rather generic (though for some part still technically impressive) work on deviantart, original pieces that strike as something really unique are becoming very rare. This is one of those rare paintings.

I'll get the technique out of the way by saying that it is flawlessly executed. from the reflections on the music instruments to the small marks in the wall, the great lighting and shading and the attention to detail. Absolutely perfect.

Already hinted at in the beginning, I think the originality is a given. I've never seen anything like this painting. Especially the way you portrayed the "lady" in the center is something I would've never thought of myself.

I detracted half a star from the impact, the only reason being that I think this piece needs a lot of attention to really appreciate fully. The impact is there, no doubt about it, but it rather serves as a magnet to get the viewer to look a lot deeper into the piece. This is just a minor logical detail though. The painting is a 5/5 through and through.

(Having seen Whiplash just a moment ago, I couldn't have come across a more fitting painting on Deviantart right now)
The Artist thought this was FAIR
60 out of 61 deviants thought this was fair.