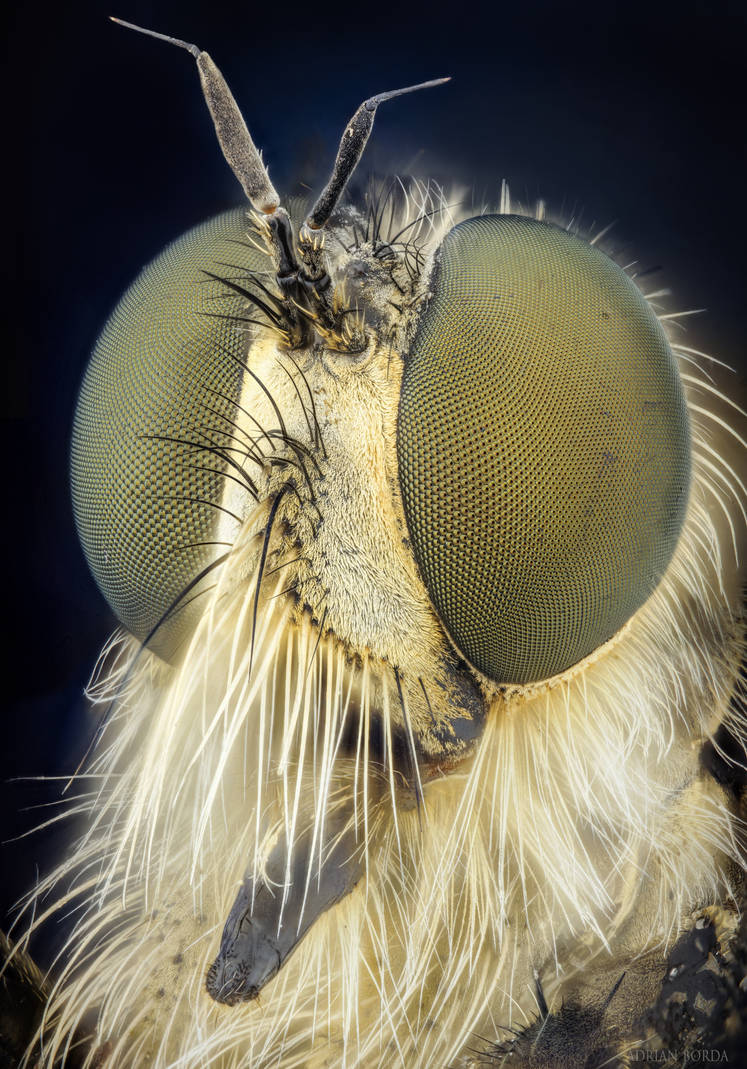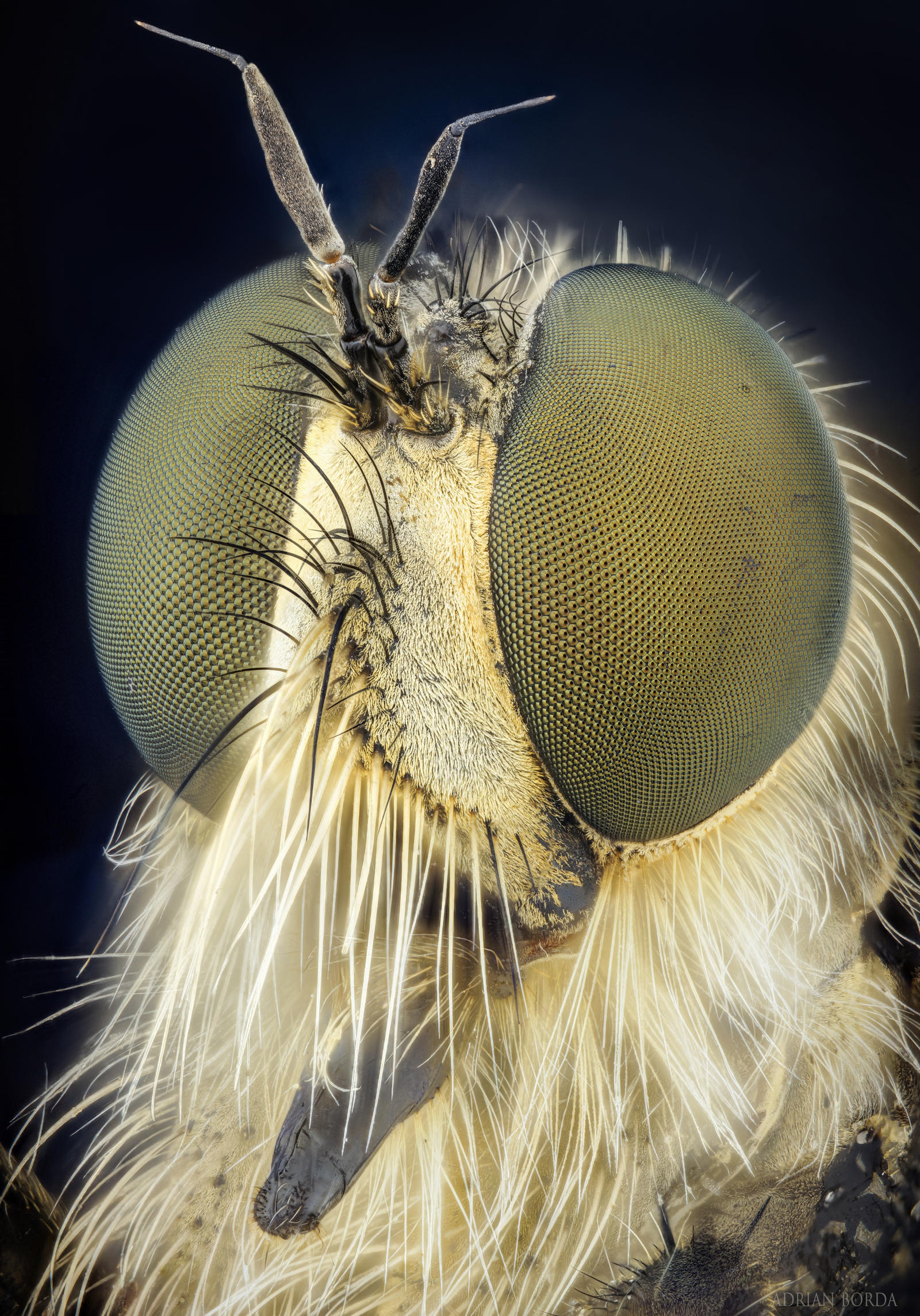 Watch
This is a panorama made out of 3 images forged out of 359 focus stackled photos, 10x magnification.
Their victims are a very wide range of prey, including other flies, beetles, butterflies and moths, various bees, ants, dragon and damselflies, ichneumon wasps, grasshoppers, and some spiders.
The fly attacks its prey by stabbing it with its short, strong proboscis injecting the victim with saliva containing neurotoxic and proteolytic enzymes which very rapidly paralyze the victim and soon digest the insides; the fly then sucks the liquefied material through the proboscis.