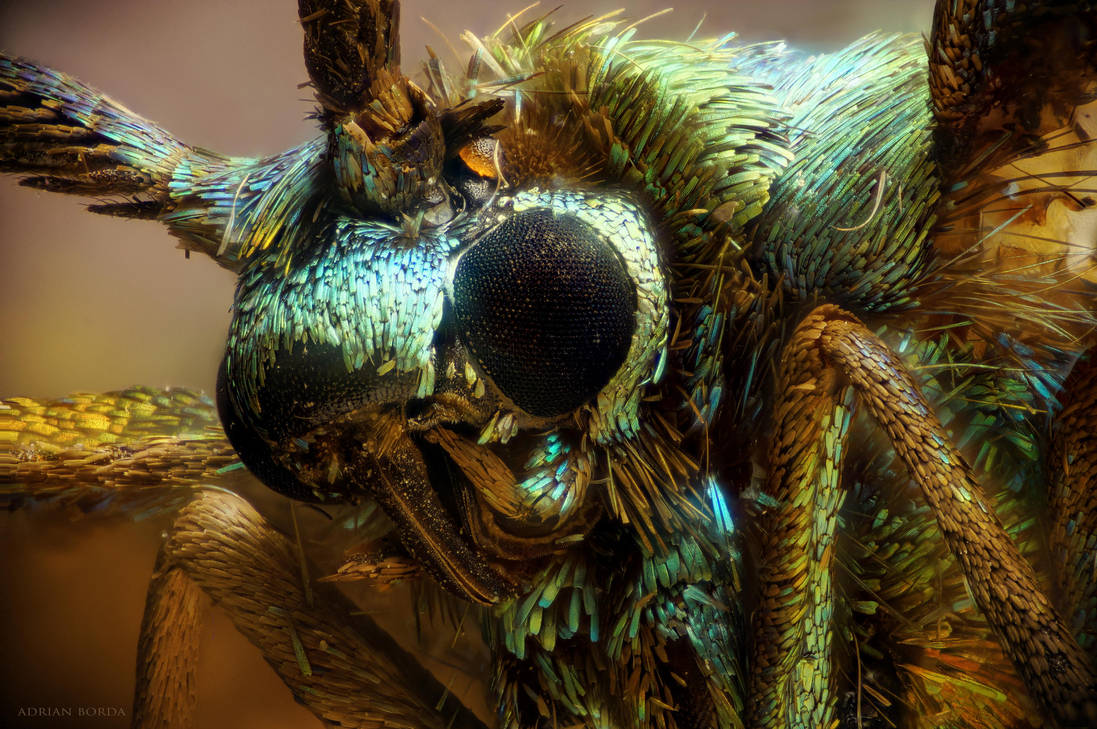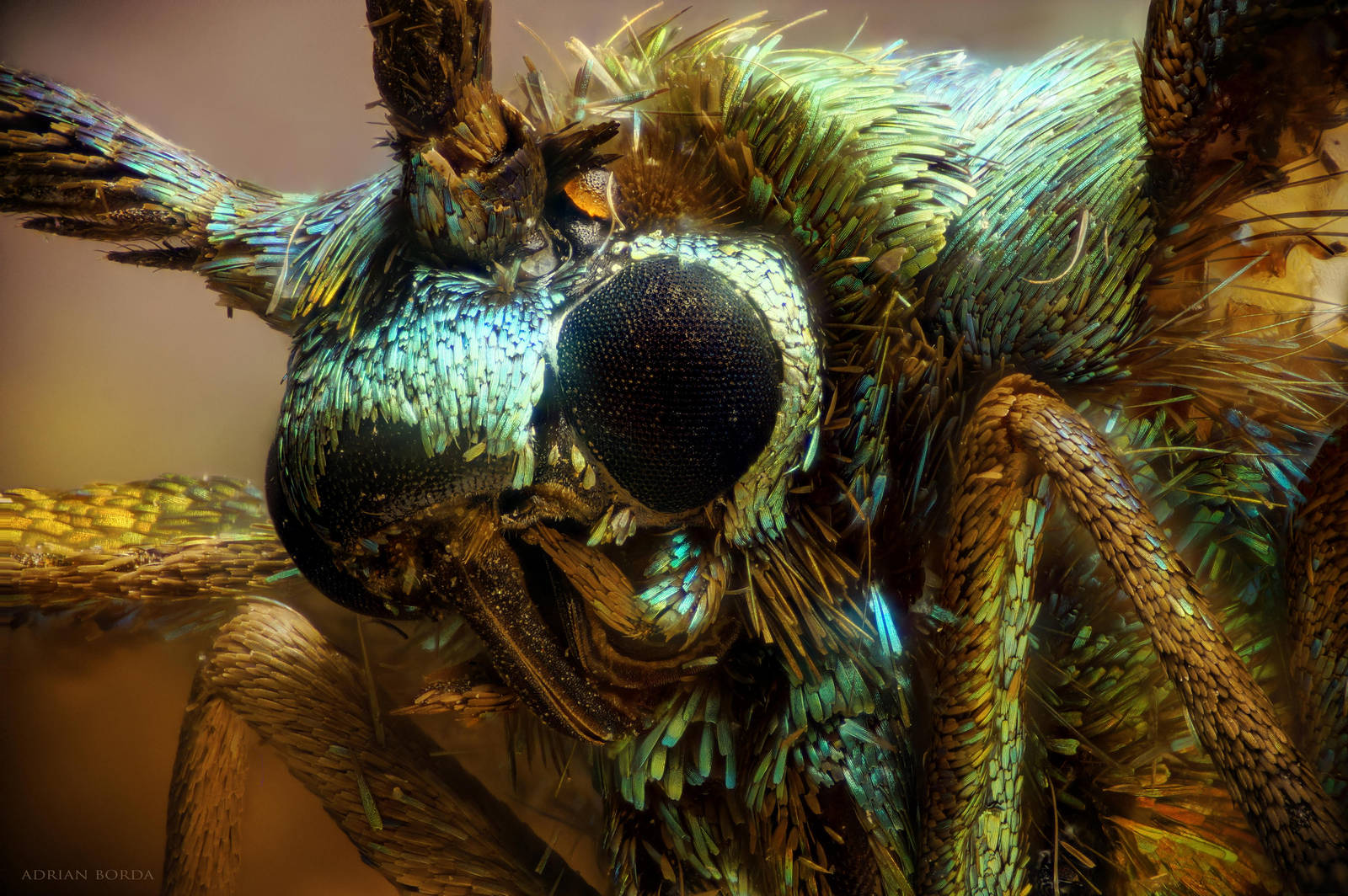 Watch
Jordanita globulariae, also known as the scarce forester, is a day-flying moth of the family Zygaenidae.
Is a very tiny one, the body lenght is less than 11mm, was quite a surprise to observe it under microscope lens, because can barely be seen with the naked eye, has incredible iridescent colors, resembling a colibri.
This is an absolutely stunning macro capture. The level or detail is amazing and provides information on the surface structure of insects that is not apparent to the naked eye or even with a hand lense. The variety of surface structures in view is so different than what one expects from an arthropod. It almost looks like it has a mane and that the legs are covered in scales giving the entire animal a biomechanical aspect.

Even when I took college entomology we never got this "close" to an insect.

It would be useless to comment on the pose of the subject since getting a moth in frame at all is hard enough and you did an excellent job in just getting this capture at all.

Amazing work!
The Artist thought this was FAIR
4 out of 4 deviants thought this was fair.