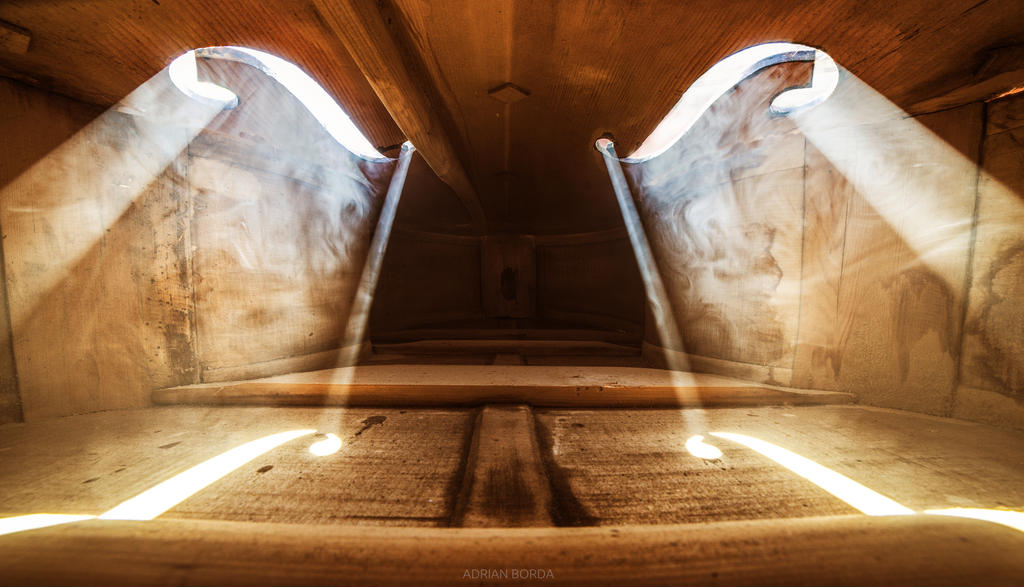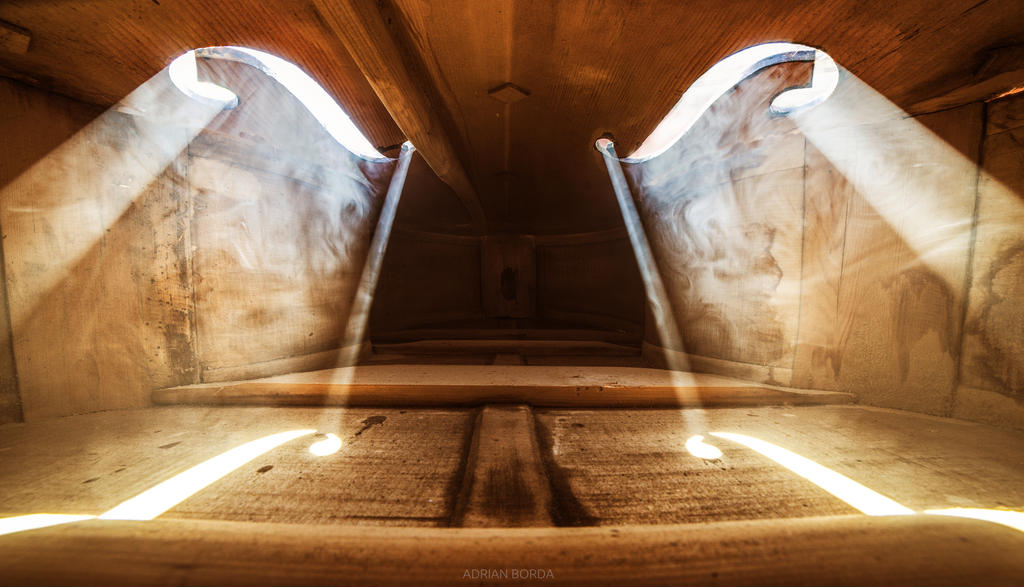 Watch
This is a lovely image, and such a unique angle. I especially love the light beams coming through the f-holes. It's also VERY well-composed; it's even on both sides with a minimal amount of extra space. The creative viewpoint has the effect of leading you through the body of the violin. I think that this piece really accentuates the beauty of the violin.

Really my only "qualm" about this picture is the color. I would have liked to see more contrast between the light and the dark - it seems a tad washed out (that could also be my computer). But this is overall just an absolutely stunning photograph. Well done!
The Artist thought this was FAIR
15 out of 15 deviants thought this was fair.
This is a stunning piece of art -- I adore the idea behind it and the beauty of the finished image -- what I find most astonishing are the parallels between the lyrical curves of light and ideas of scrolls, perhaps musical scores, and the movement in the composition is like a melody -- the space actually looks like a ballroom or concert hall, and that is so appropriate it's positively poetic. I can almost hear the music and smell the candle smoke. I think you probably used smoke to heighten the light, so well done with that. The wooden ceiling, the mystery of the far side of the "room" in darkness. I love the symmetry. I can't tell you how much I like this image.
The Artist thought this was FAIR
5 out of 6 deviants thought this was fair.