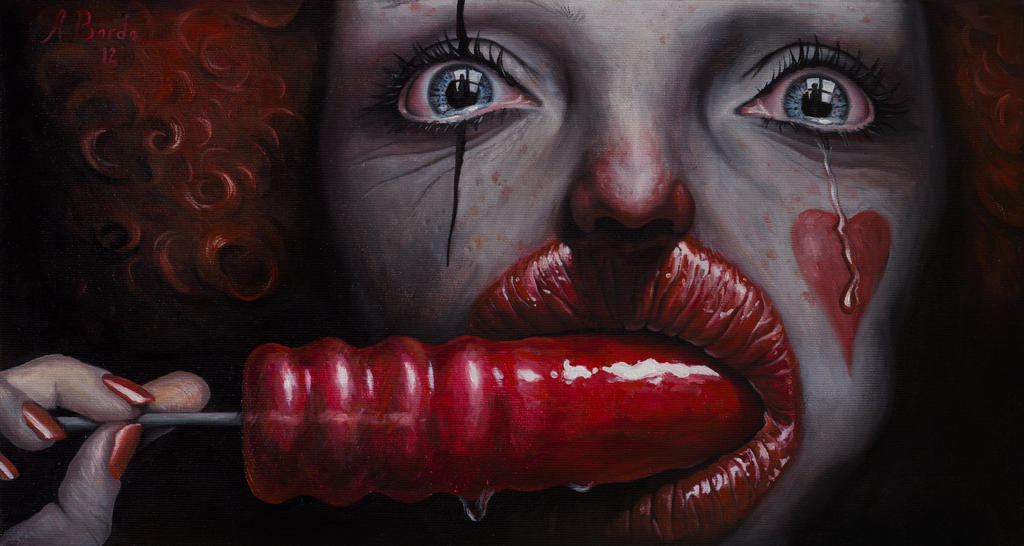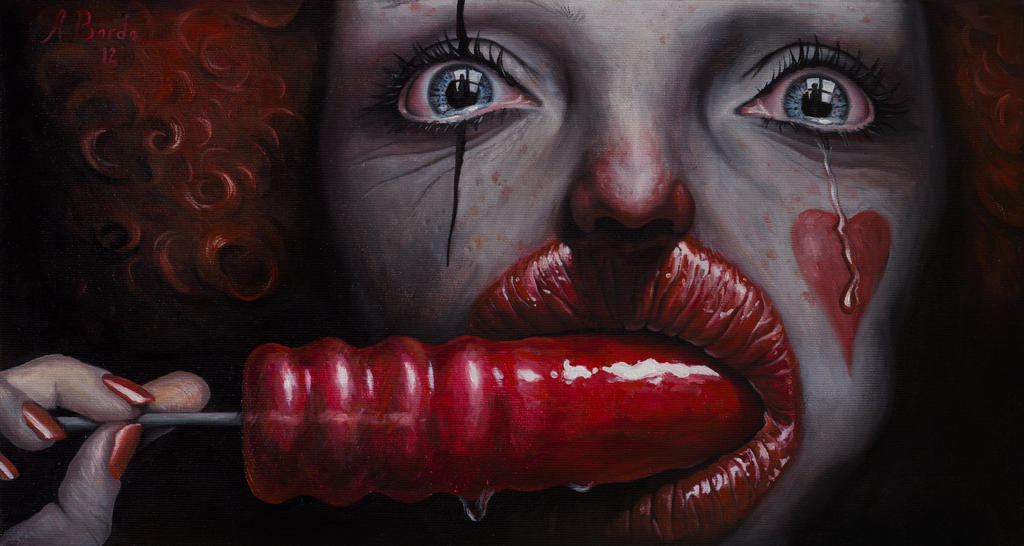 Watch
oil/canvas 43 x 23 cm
Inspired a little bit by Michael Hussar's works, needed to write this, because now everybody who is sucking a candy need to give him credits

)
Daily Deviation
Given 2013-04-12
This is an amazing artwork, first of all the technique is excelent, the colors are perfect and meaningful the figure of the face stands out from the black background and this is very significative because she stays in the dark looking at the window to the light where there is someone standing (I think might be the person she is entertaining you can see that by the silhouette and window in his eyes).
She seems obbligated to do this, she doesnt like it and cryes.
This piece brings out deep emotions and shows how a woman can feel in that situation.

Fascinating.
The Artist thought this was FAIR
209 out of 222 deviants thought this was fair.
This piece is very stunning to me. While I may not be that great an artist, and my words may mean nothing to you, but this piece has quite a bit of depth and I love it.... The way the meaning is portrayed leaves a little interpretation open but it also closes down on the imagination to direct you to what's important.

The way I see it, there can be a few interpretations. The one I decided best fit the piece, because of my own bias, about women in the world and how they are seen. I won't go in depth, but the piece seems to scream of injustice and the need to break out of a cycle. I thank you for making this piece!
The Artist thought this was FAIR
6 out of 6 deviants thought this was fair.