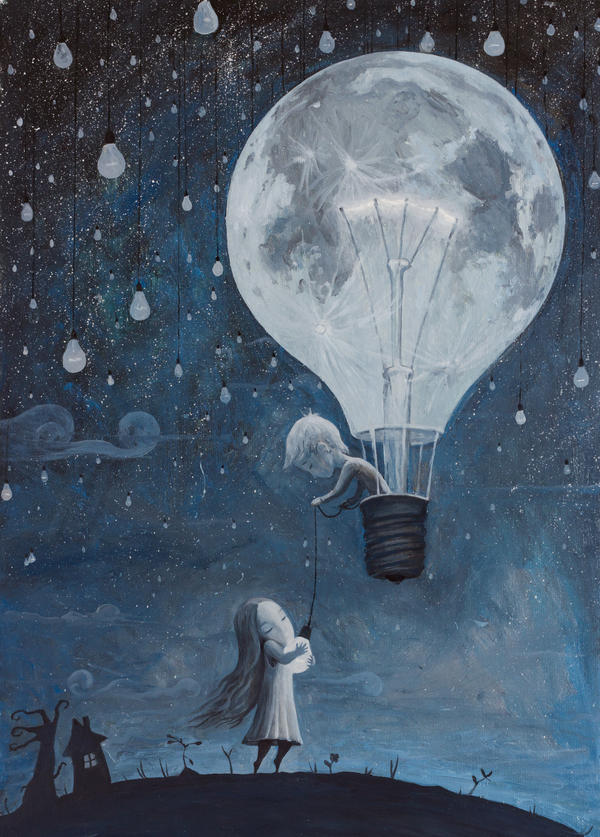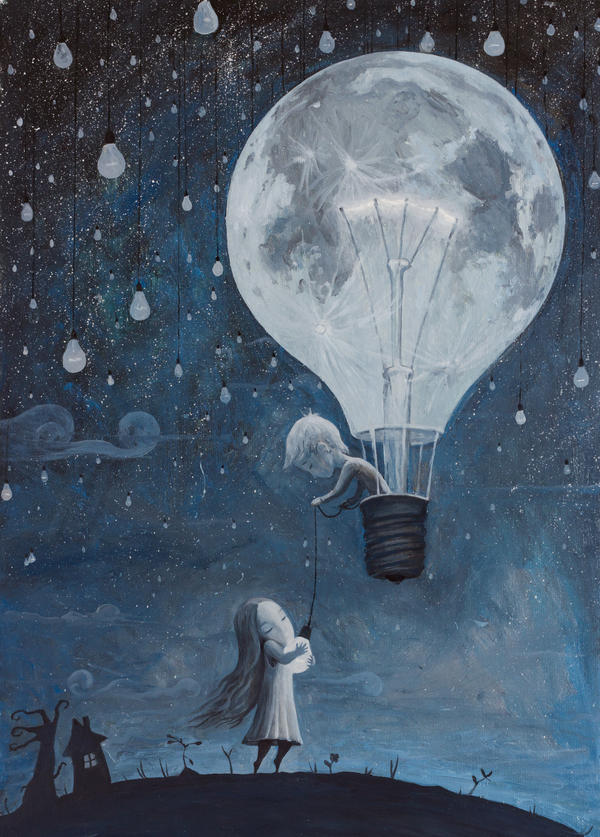 Watch
This is so beautiful, absolutely stunning piece of artwork. It's so emotionally touching, The concept is so intricate and the details are perfect. I absolutely love this

Good work!! The stars are sick btw.. I
d love to look at some of your other work... Keep it up! If only I could paint with that much power (: This is so incredibly deep... The shading is so perfect... How in the world... This I definitely a piece worth an award. End game. This will most definitely be core inspiration for my future works... Not saying I could conjure something up anything near as beautiful as this, though.
The Artist thought this was FAIR
23 out of 23 deviants thought this was fair.
This work is absolutely gorgeous. The suttle tones really make the piece. The lightbulbs are so creative! This picture certainly tells a story as to whats happening. It has almost a child like feel to it that I absolutely adore. This piece should be on the cover of a children's book! You can really see the amount of thought and consideration that went into this piece. This piece is absolutely perfect. I cant think of a thing it lacks or needs improvement on. Also I cannot give you enough praise on this piece. It is really really lovely. Don't ever stop dreaming and coming up with wonderful stories. They say a picture speaks a thousand words and this really does just that.
The Artist thought this was FAIR
41 out of 43 deviants thought this was fair.