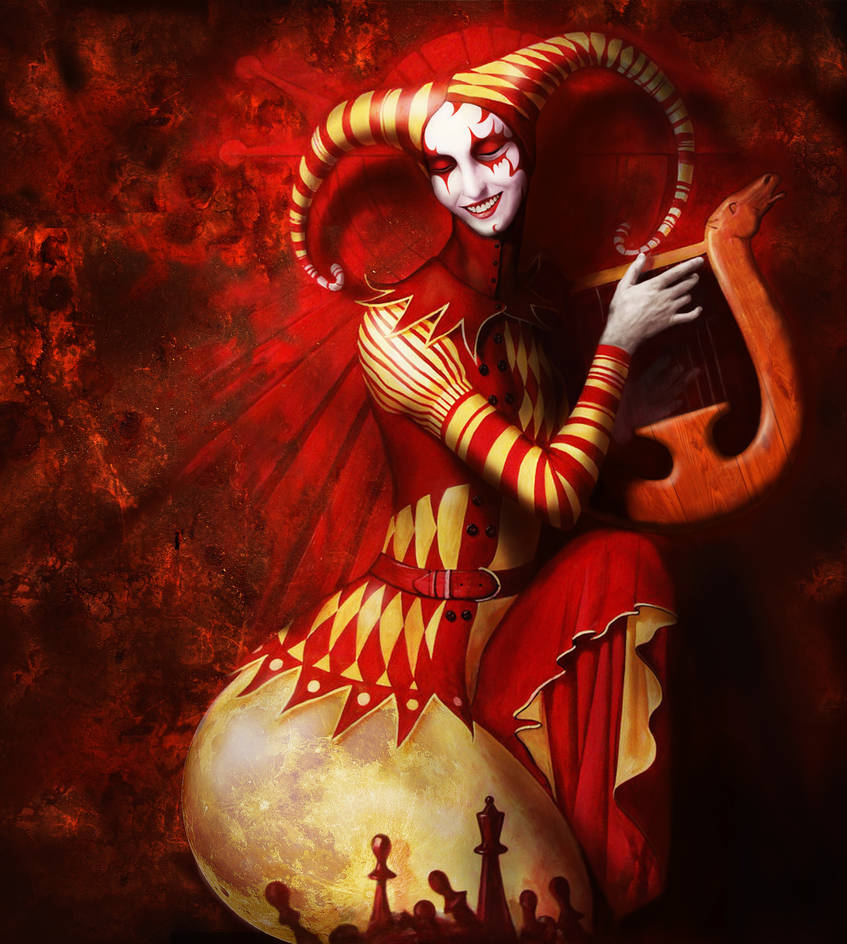 Watch
I did a photoshop repaint over a old oil painting, Fool's Move
borda.deviantart.com/art/Fool-…
as it was requested for a CD cover
Still need to work on small details, any suggestions so far?
I don't know where to begin, so I'll begin with texture. The hands, though pallid, are wondrously veined. The wood of the lyre is so much like polished cherrywood that it looks real. The thighs are mottled such as to resemble a map. By way of contrast there are super smooth areas, like the fsace and upper garments.
The figure is distintc from, yet seems born out of the red background. Frivolity as idea emerges from the lyre, the facial expression, the falling chess pieces.
The draftsmasnship is that of a highly talented artist. This piece should join the world's collection of great harlequins.
The Artist thought this was FAIR
6 out of 6 deviants thought this was fair.