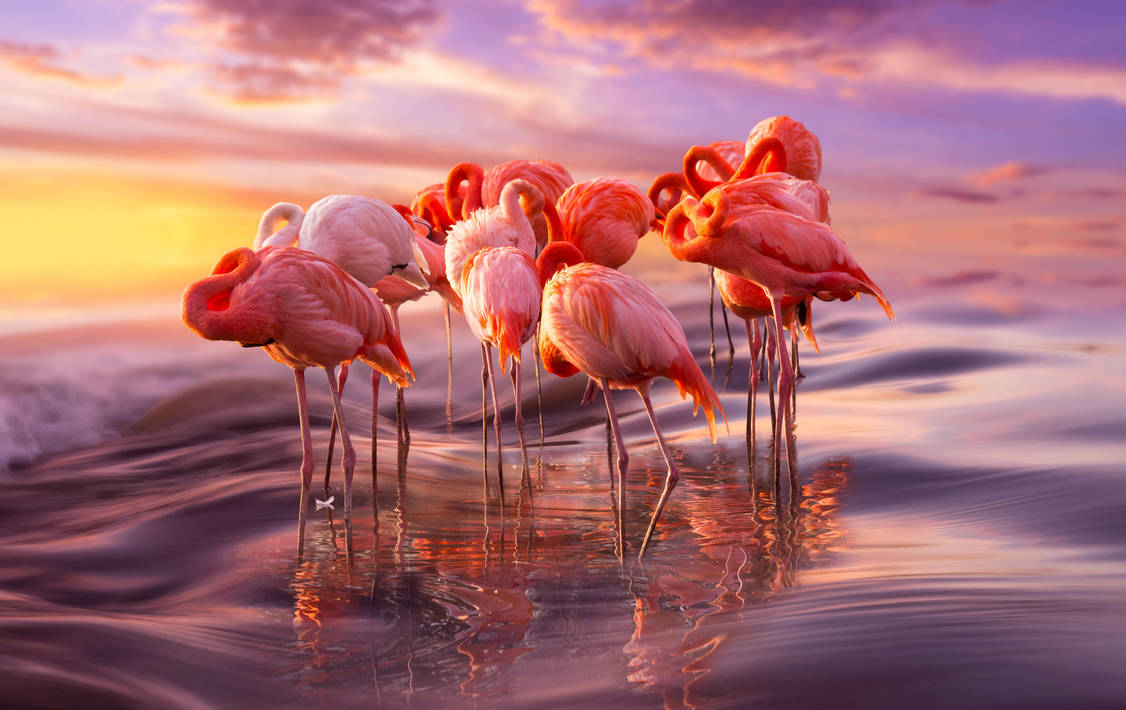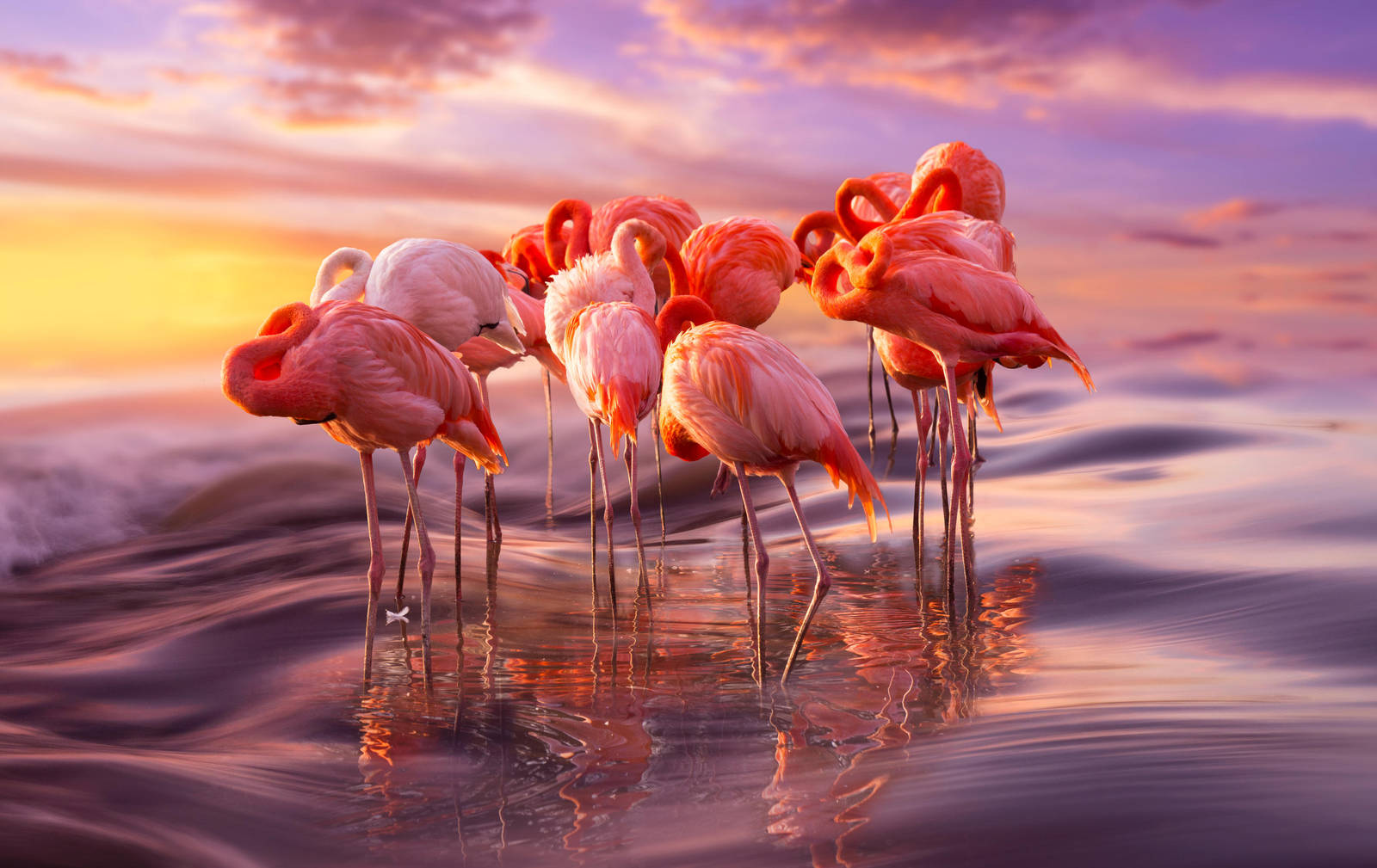 Watch
The purpose of photo manipulation is to manipulate a photo into a work of art..
Without a single doubt, that is exactly what you have done in this case.
One cannot tell if the sun is rising and adding highlights to the center front flamingos or is the sun setting. Thinking logically we know that flamingos huddle in groups, and even stand in water together, but would they stand in raging waters? You have us believing that this is true, though we wonder. Your technique in manipulation is to perfection. The shades of color change in the background and foreground enhance the total image. Not only did you achieve something extraordinarily beautiful, you have made people wonder...is this really a photo? And when they ask this, you have succeeded.
The Artist thought this was FAIR
15 out of 16 deviants thought this was fair.
Very gorgeous and stunning. I love how the vibrancy, hues, tones, and highlights are used in this. By looking at the water, you can see a reflection of the flamingoes with some detailed, sharp edges to it. There are also some ripples in the water and a wave on the left side. In the water, the right side has purple and a yellowish-pinkish colour while the left side has a more velvety colour and a darker shade of purple added. I like how the direction of the sunset is bouncing on top of most of the flamingoes which is causing the reflection in the water.
The Artist thought this was FAIR
1 out of 1 deviants thought this was fair.