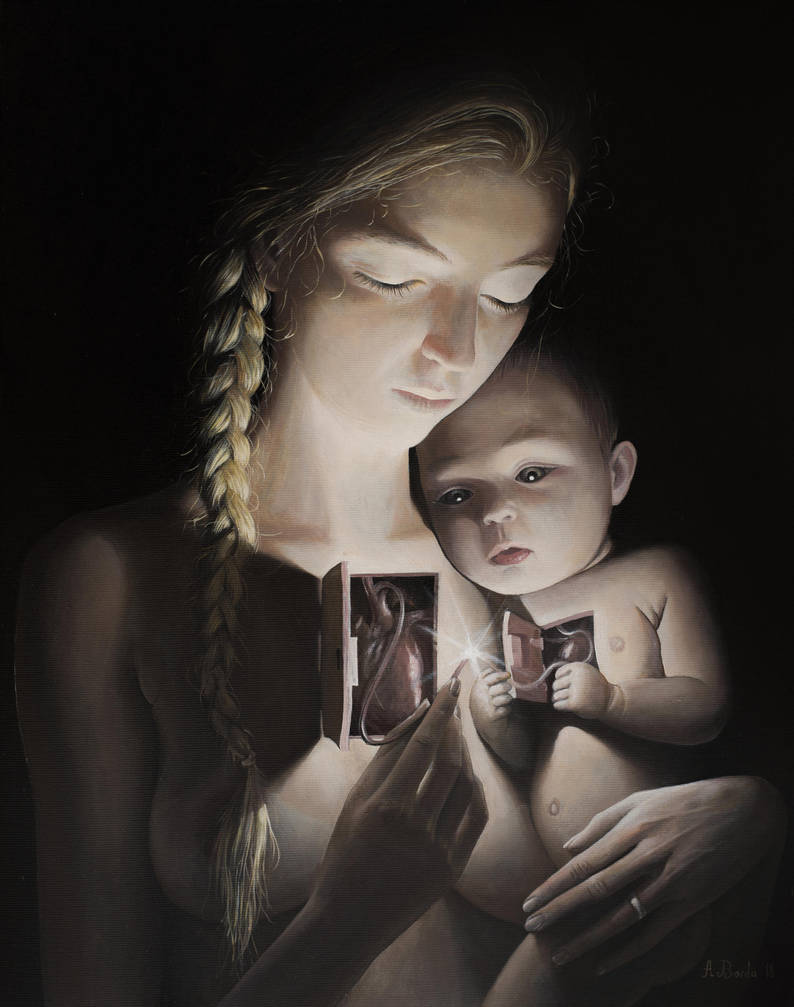 Watch
the first connection between mother and child is made from heart to heart
oil on canvas 40x50cm
This is beautiful I love it! I cannot stop looking at this, it's beautiful and I love it! This I'd think would literally be like the new Picasso or Leonardo and it's just wow! True, real art. I'm sorry I keep saying this stuff over and over again. But it's beautiful and you should know it, I'm now running out of things to say :/ but it's really great and I love it! I'll tell my friends and everyone so they get to see this. It screams out to me, I was just about to click out but I wanted to write a review so bad.
The Artist thought this was FAIR
8 out of 8 deviants thought this was fair.