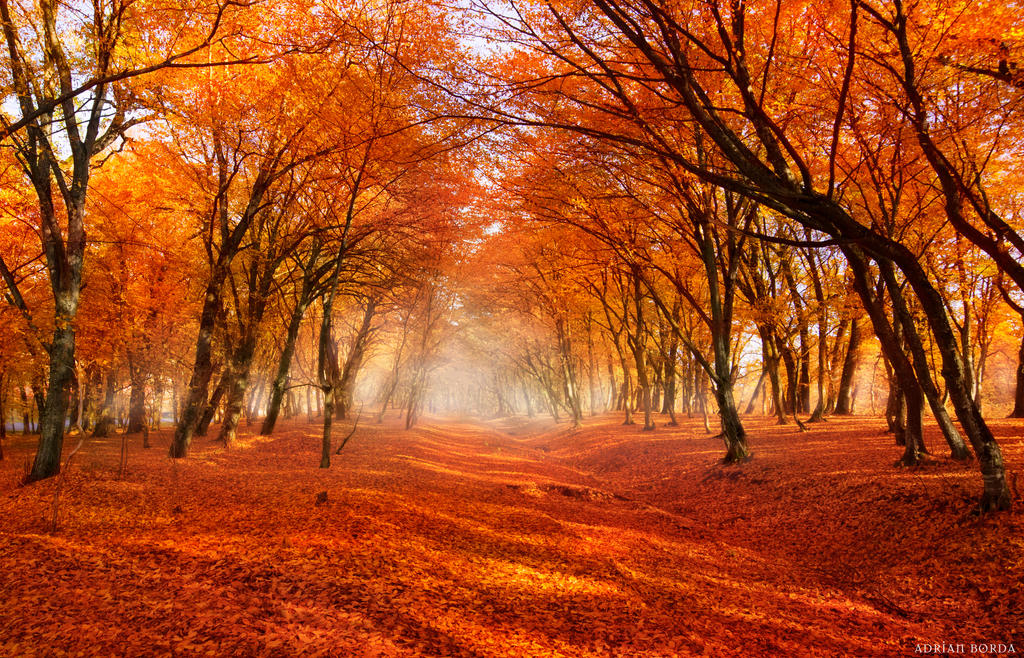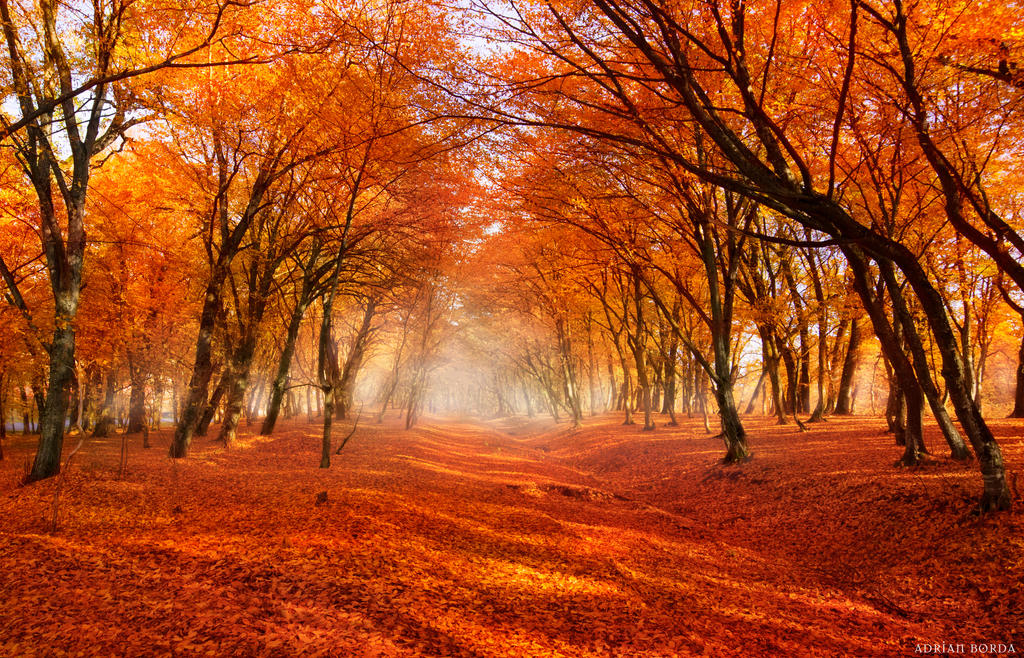 Watch
made near Reghin, Romania
First off, stunning photo

The bright colours and composition are lovely to look at, and the white mistiness of the background creeping in makes it dreamlike (At which point I shall add, the title is also very fitting).
I cant really see anything at all to complain about in this picture, the colours are happy and warm and with Autumn setting in here in the UK it makes me want to curl up with a cup of tea! Any picture that triggers that response has got to be a good one right?

Anyway once again, brilliant photo, keep up the amazing work, I'd love to see more ones like this in the future

The Artist thought this was FAIR
3 out of 3 deviants thought this was fair.
To me, this is beautiful.
The frame, full with the warm bliss of autumn - along with a light dusting of mist.

The mist resonates well with the word 'daydreaming' in the title. Emphasising the act of daydreaming - escaping to a world of idealism, perfection.

Technically, this is superb. The composition of this deviates from the cliché center copped style of looking straight down the path; this conveys professionalism. The trees create a natural frame, enveloping the path in a warm shelter. This also guides the eye down a dreamy journey down the path, into the deluge of absorption.
The shafts of light create a subtle addition of dynamism, throughout the image.
Everything is in focus, yet not harshly so.

The title adds an eloquence to the image, evoking emotion in the process. A sense of awe, wonder, hope to be is created by the word 'meet' - meaning in the future. That special person, in a beautiful environment. Yes, a little bit cliché, but sometimes we need that level of perfection. Further more, the ellipsis (...) shows how it is not the end - that daydream is rolling its way forward, maybe. Some day.

To conclude, this is a beautiful, technically brilliant capture, with a title to eloquently match said beauty.
The Artist thought this was FAIR
13 out of 13 deviants thought this was fair.