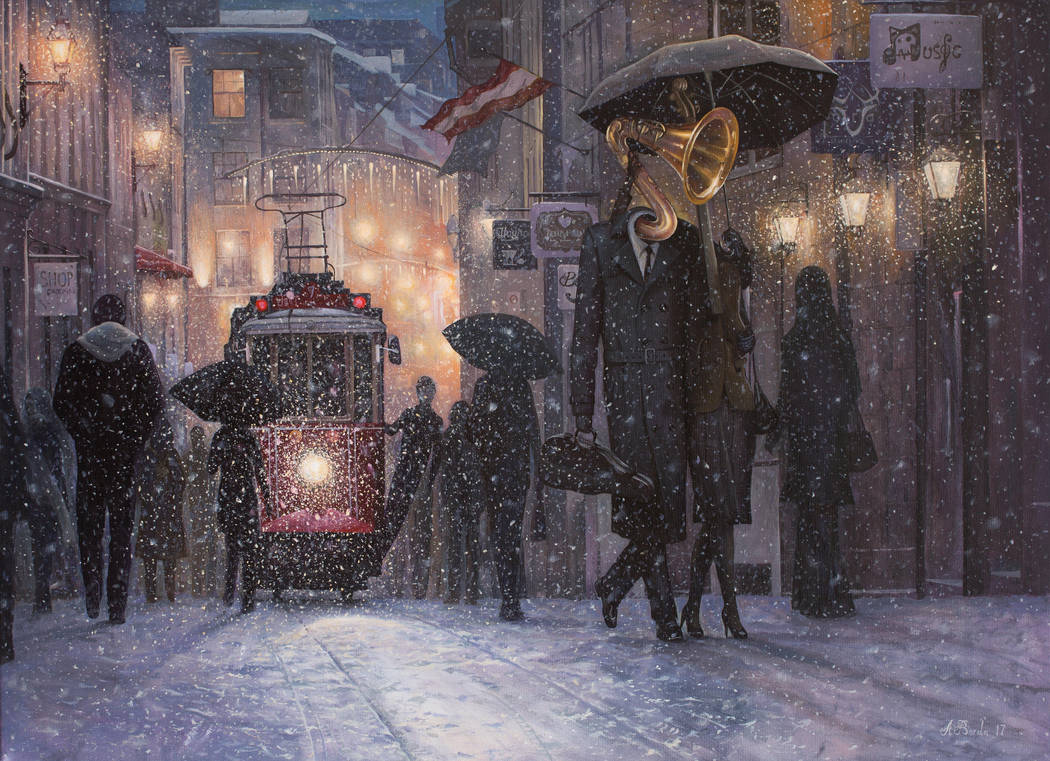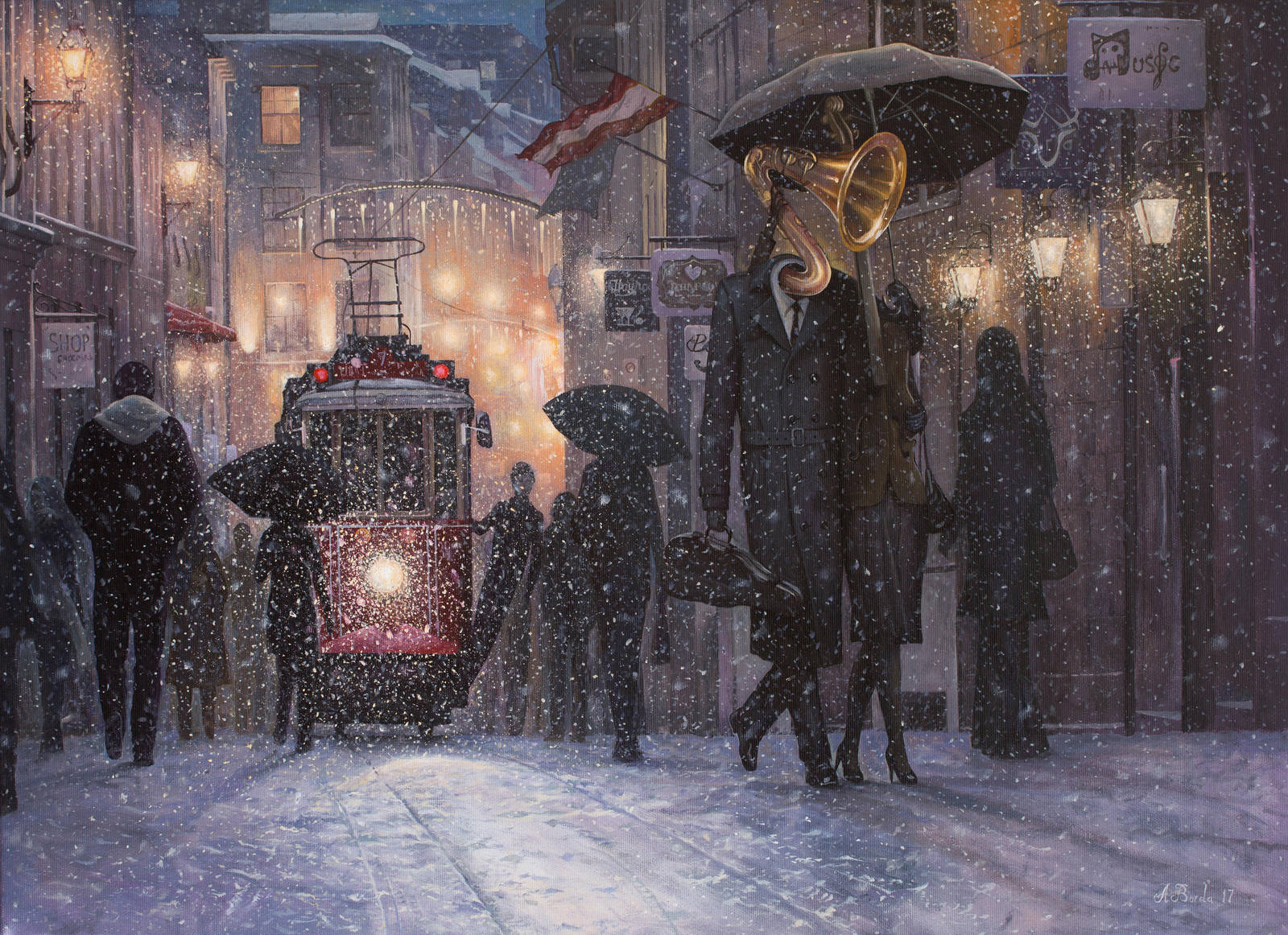 Watch
This is whimsical and stunning. It feels surprising inviting, the sort of scene that I would like to step into and stroll around, look through some of the shop windows, perhaps pop in somewhere for some hot chocolate.

At first glance, one barely notices the instrument people; at second, I found myself looking around for me, and I find it interesting - neither bad nor good - that all of the other people in the scene are either facing away or at two great a distance to tell whether there is anything unusual about them. Therefore, I am left uncertain whether this is a world inhabited by strange beings, or whether these two are actually regular humans, and it is their souls that this painting depicts. It is also interesting that the nearest sign is for a music store; I would almost think that they must have just left it, though given its placement and their position that seems unlikely.

Given the prominent visibility of the tuba (?) man's head, the head of the violin woman gets a little lost; at first it almost looked like she didn't have one, as I mistook her neck for a part of the background. Otherwise, I can't find fault with technique at all. I feel that you've done a great job of harnessing the natural sense of magic of the scene to create a magical yet strangely realistic image.
The Artist thought this was FAIR
4 out of 4 deviants thought this was fair.