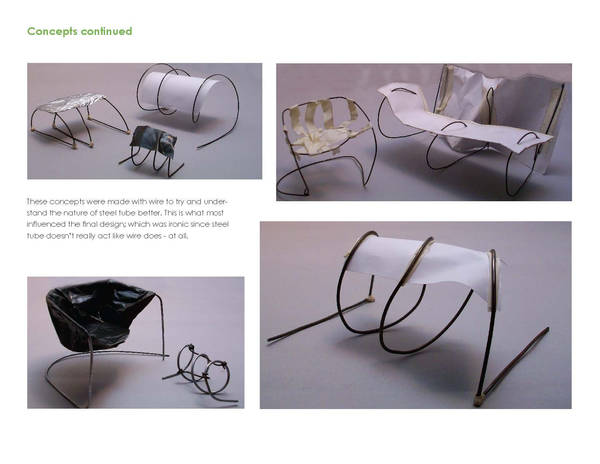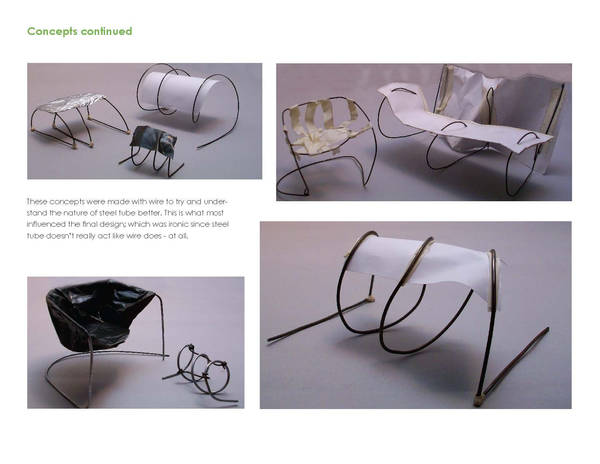 Watch
Because I was using tubular steel, it made sense (in my inexperienced head) to use wire for my sketch models.
Turns out, tubular steel behaves in a completely different way than wire. haha - hey i got an idea! lets make a curly-Q bench with 2.5cm steel tubing, no problem right???
this made for an interesting final piece.