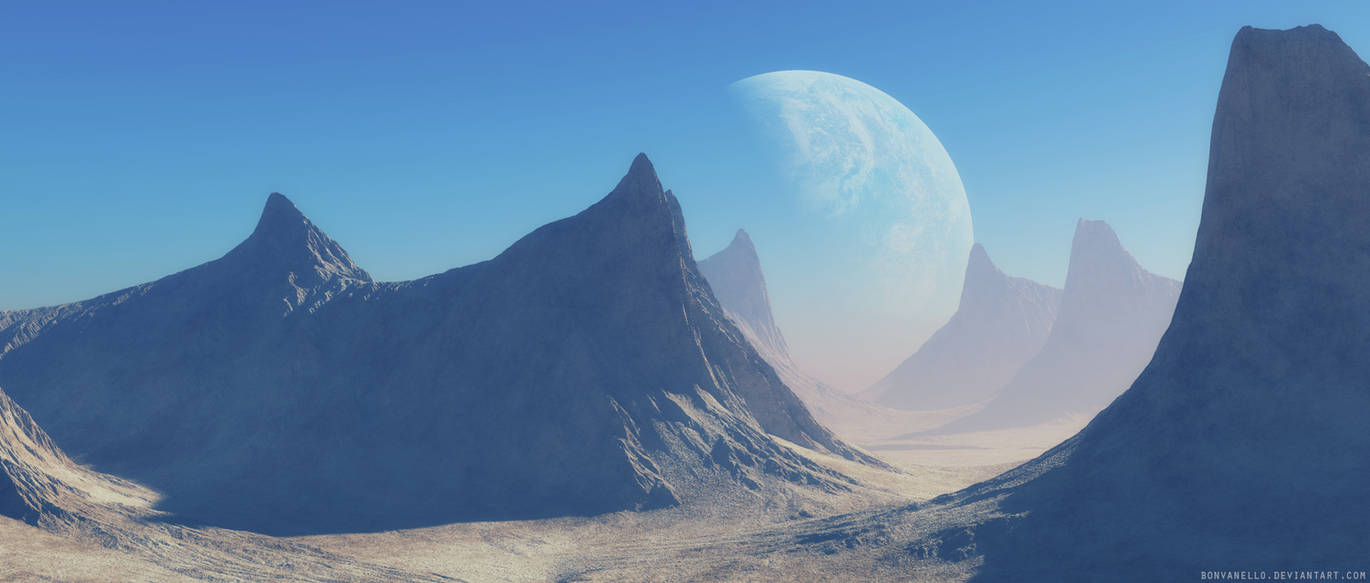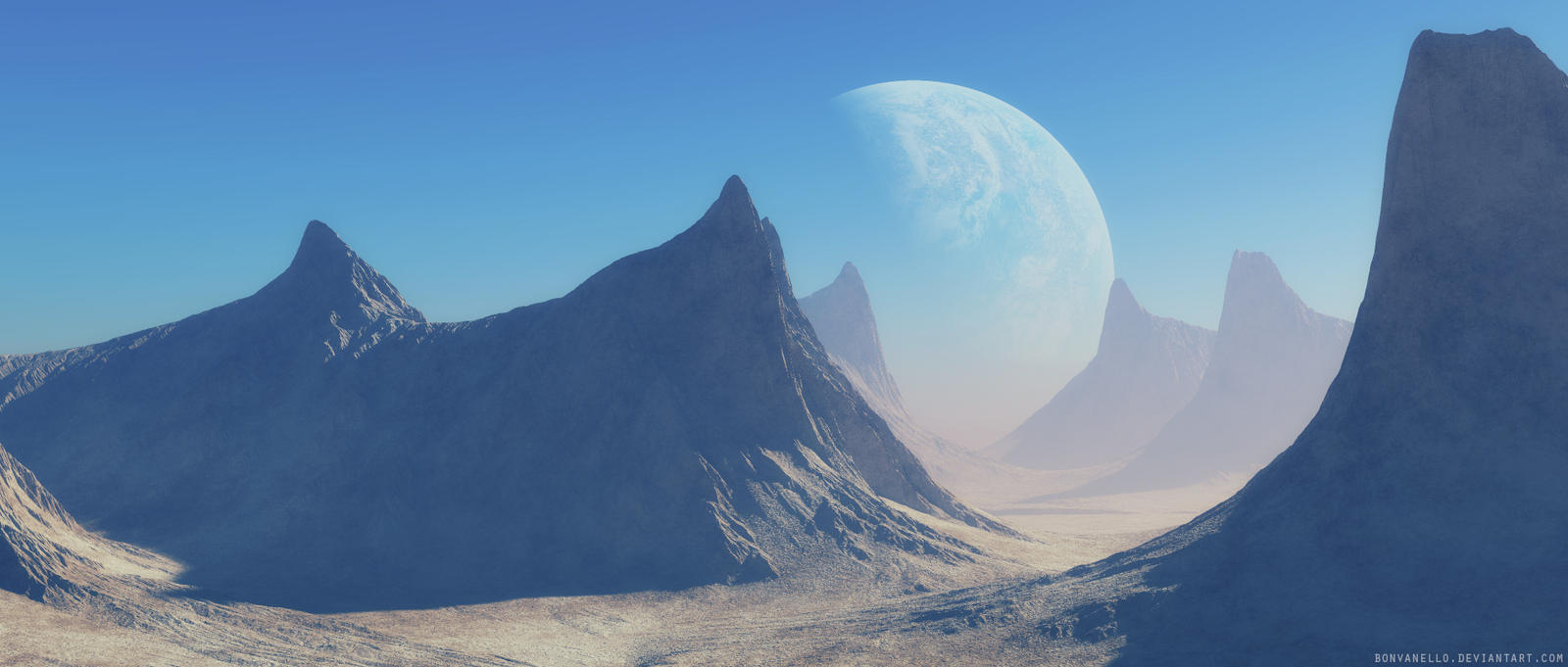 Watch

This is absolutely wonderful!
Reply

Reply

Amazing scenery! I'm in love with those colours!
Reply

This is beautiful, bud! I love the gritty terrain and mountains! And the planet rising looks so awesome. Great scene, my friend!

Reply

Thanks a lot. I am glad you like it. I actually wanted to delete the planet at first, but it looked kind of boring without it xD
Reply

I love planets rising on the horizon! It always gives such a feeling of awe and wonder to the image, I think. I'm glad you kept it.
Reply