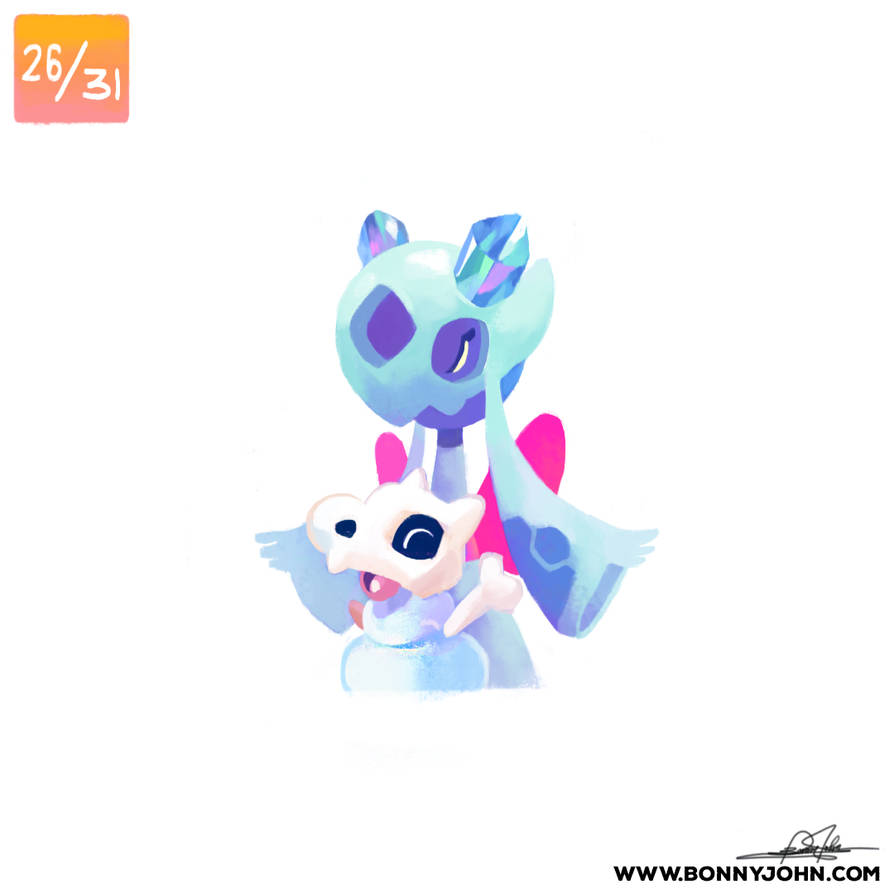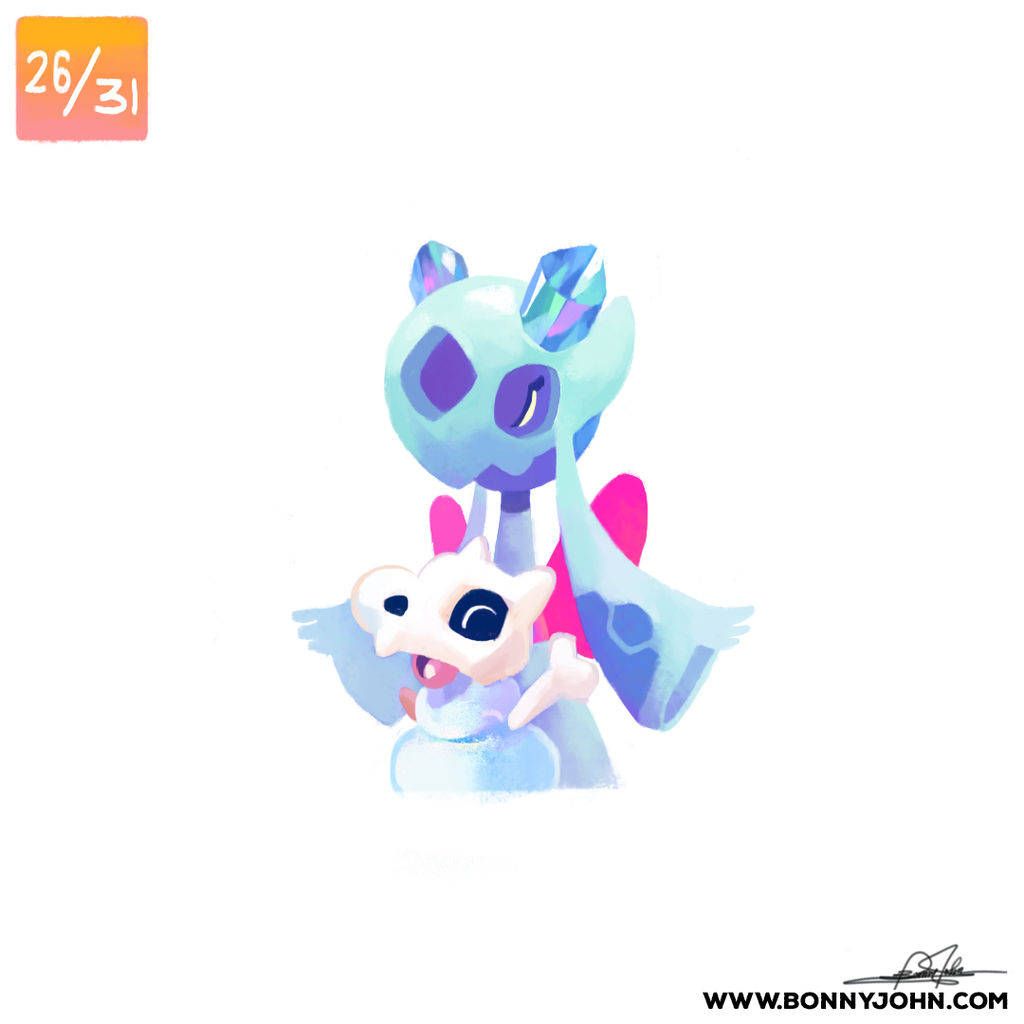 Watch
Day 26 of the Pokemon x Halloween Illustration Series!
Reblog on Tumblr: bonnyjohn.tumblr.com/post/1523…

My son has arrived to star in another illustration! No, I haven't gone all Christmas themed yet for we are still in the throes of October and Halloween but it's time for the ice ghost Froslass to shine!
Cubone thinks he's found his mummy but sadly he is mistaken and like all the previous art, shows us he is too pure for this world.

-Bonny
Instagram | Twitter | DeviantART | Tumblr | Official

OMG Cubone is a snowman it's too cute
Reply

Well, she could make a nice godmummy? Or step-mummy? Or just adoptive mummy?

Or maybe she's too angry...
Reply

I think her frosty wrath has taken over all other emotions! There is no escape for our young friend!

Then again, he's survived all the other death situations I've put him in so stay tuned for the last illustration of the series where he'll show up one last time!
Reply