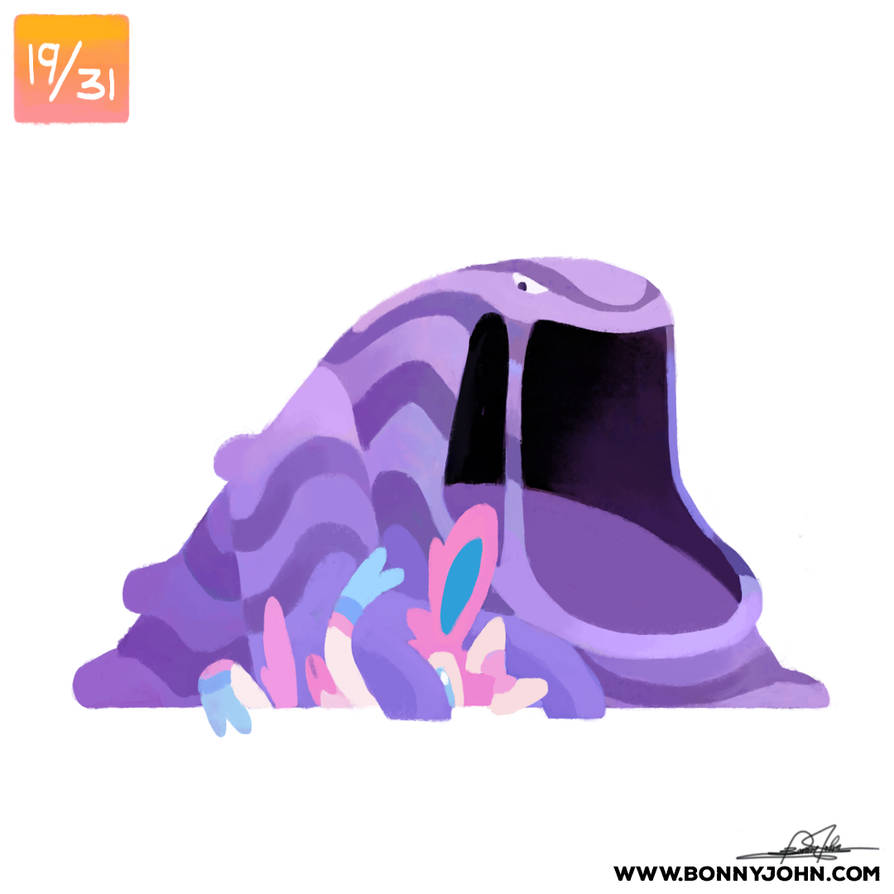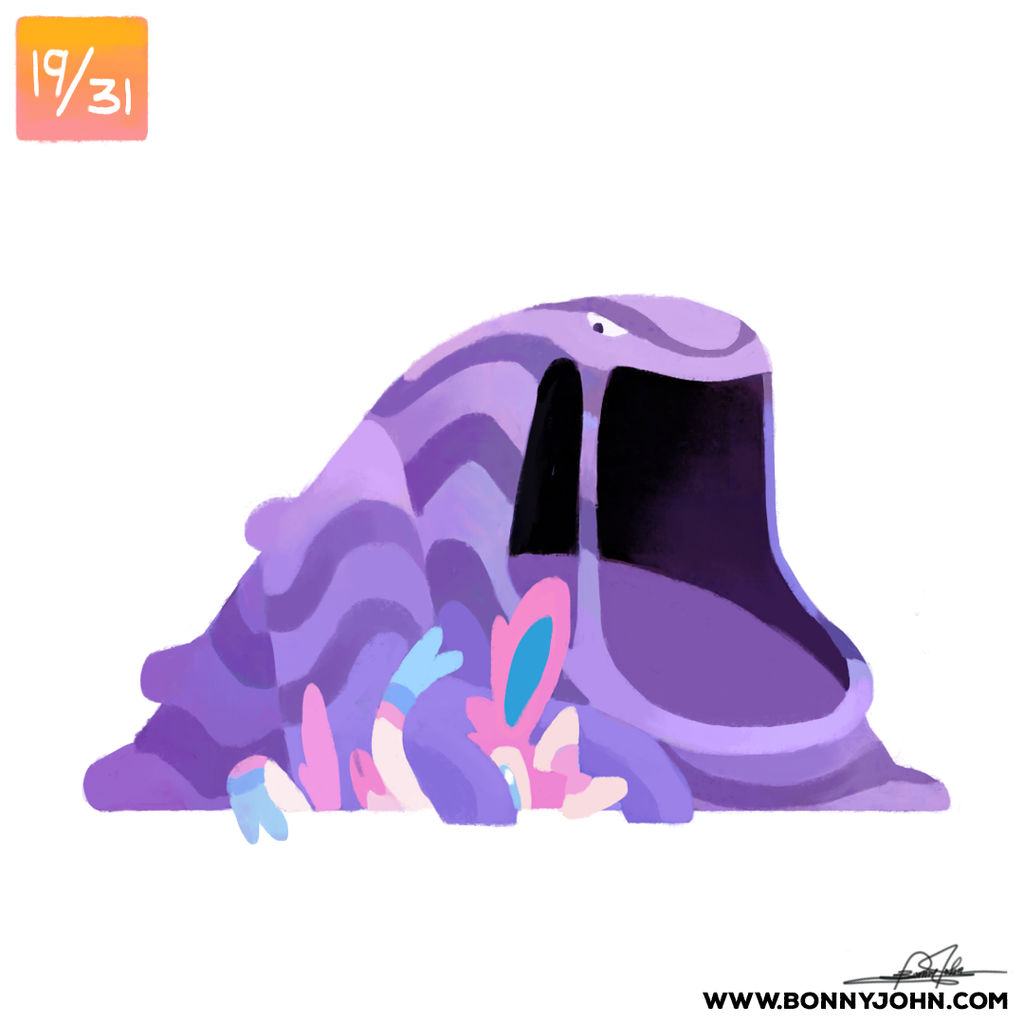 Watch
Day 19 of the Pokemon x Halloween Illustration Series!
Reblog on Tumblr: bonnyjohn.tumblr.com/post/1520…


It Came From The Landfill - a new horror movie starring up and coming actors Muk as "The Thing from The Landfill" and Sylveon as "Random Teenage Girl Who Trips For No Reason"!

Coming to theatres soon!

-Bonny
Instagram | Twitter | DeviantART | Tumblr | Official


Reply

At least Sylveon can know Psyshock. That could help it in this situation.

Either way, Sylveon should get paid a lot for having to smell that awful stench for the movie.
Reply