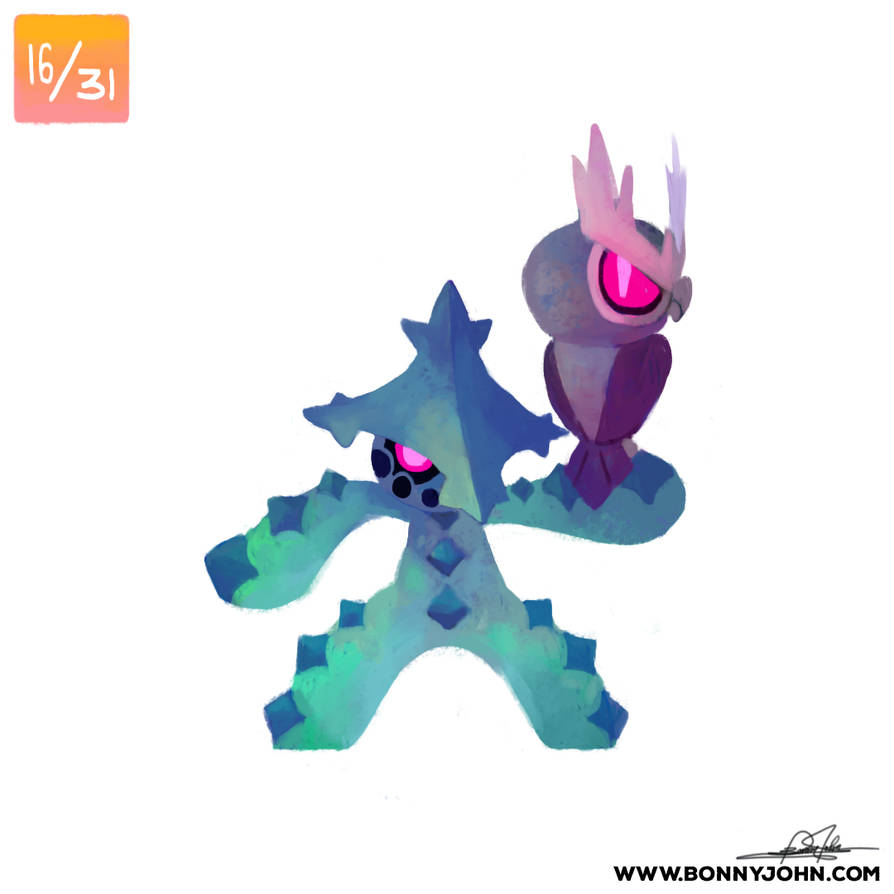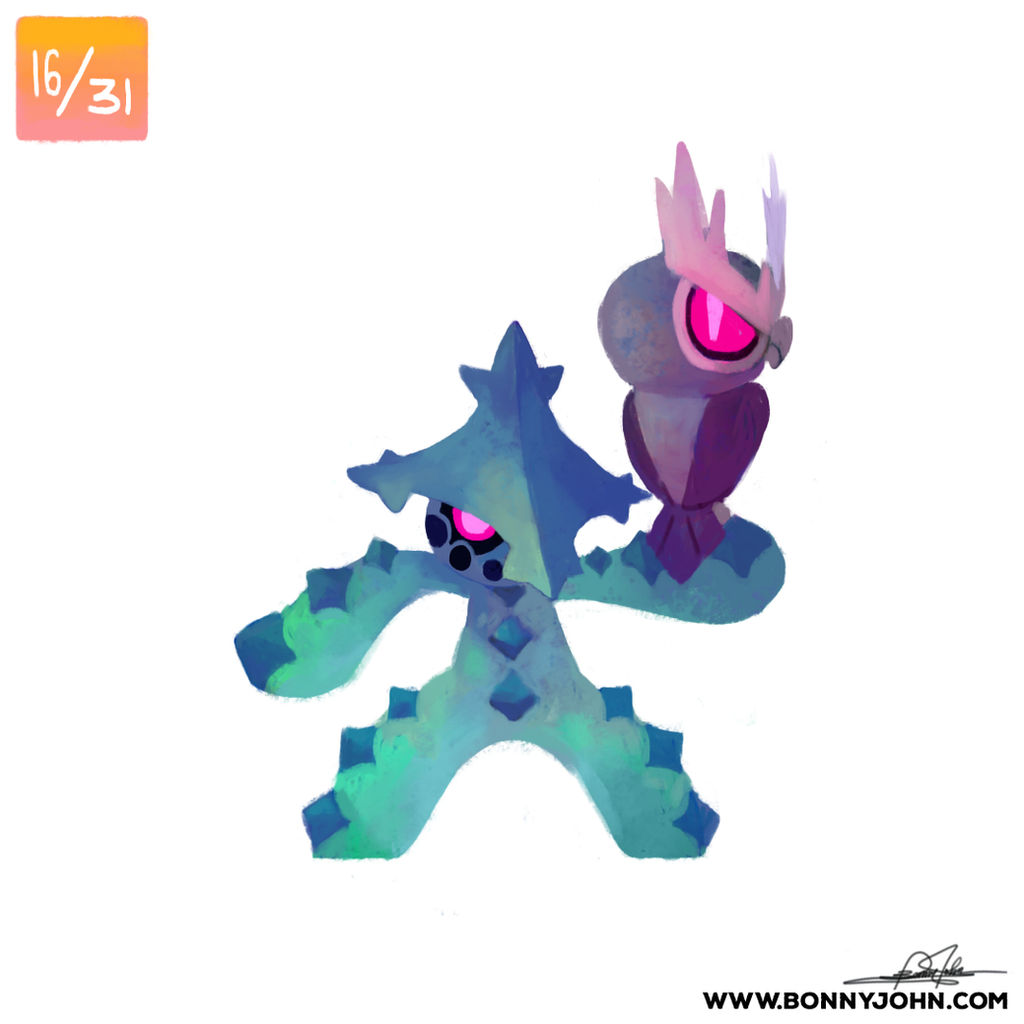 Watch
Day 16 of the Pokemon x Halloween Illustration Series!
Reblog on Tumblr: bonnyjohn.tumblr.com/post/1519…

(I wasn't feeling yesterday's illustration so here's a new one! I'll post Day 17 and 18 tomorrow!)
Looks like this scarecrow found himself an ally who could hang. Murkrows beware!

I felt like I needed to play with some new colors so Cacturne fit the bill, and I've also overlooked normal types for a while but Noctowl is too cool to pass up and thus this fearsome duo was born!
-Bonny

Instagram | Twitter | DeviantART | Tumblr | Official

Love the pose and the colours in this one!

Reply

Love how the Noctowl is facing away and looking back
Reply
Reply

so what are you going to do with the bat and the spider?
Reply