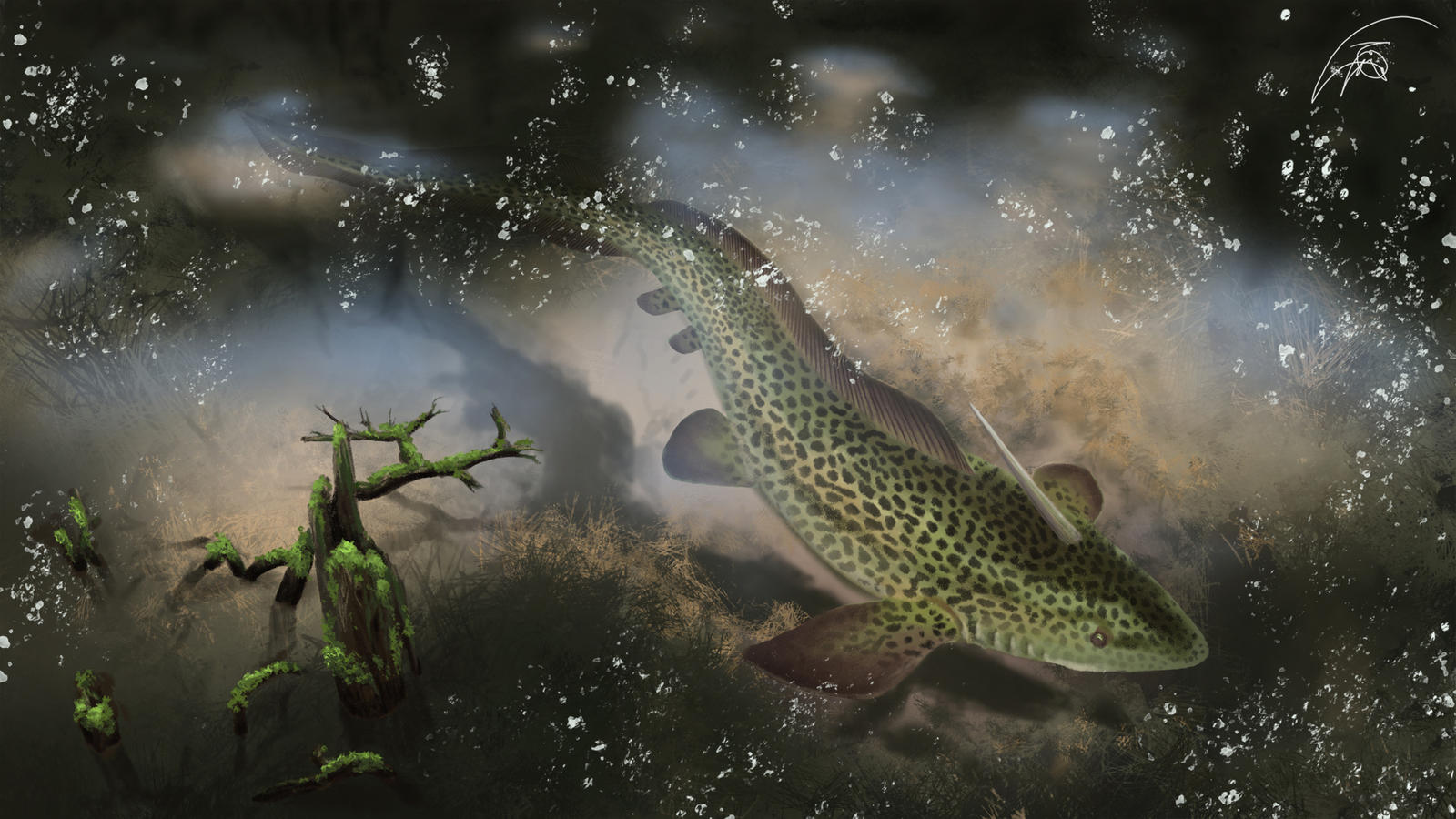 Watch
Xenacanthus was a prehistoric shark from the devonian, it lived in fresh water and it's most
distinguishable feature was a spine coming out of the back of it's head.

I was looking at a pond and imagined what it could look like when one of these sharks swam by

so i made this painting in photoshop.
But it's mostly a study for light, water and reflection, let me know what you think of it!

Reply

I like how this is much more dynamic than most pictures I see of ancient creatures. You can feel its movement by looking at this rather than it being stiff side profile like so many other depictions. Very cool choice of coloring too!
Reply

Thanks! I edited this one:
bonjoer.deviantart.com/art/Xen…
It's really hard to get the shark swimming underneath the surface from this angle, curious what you think!


Reply

Reply

I really like the colour and patterning

Reply

Thanks!

It's pattern is actually inspired on that of the honeycomb ray
Reply

Reply