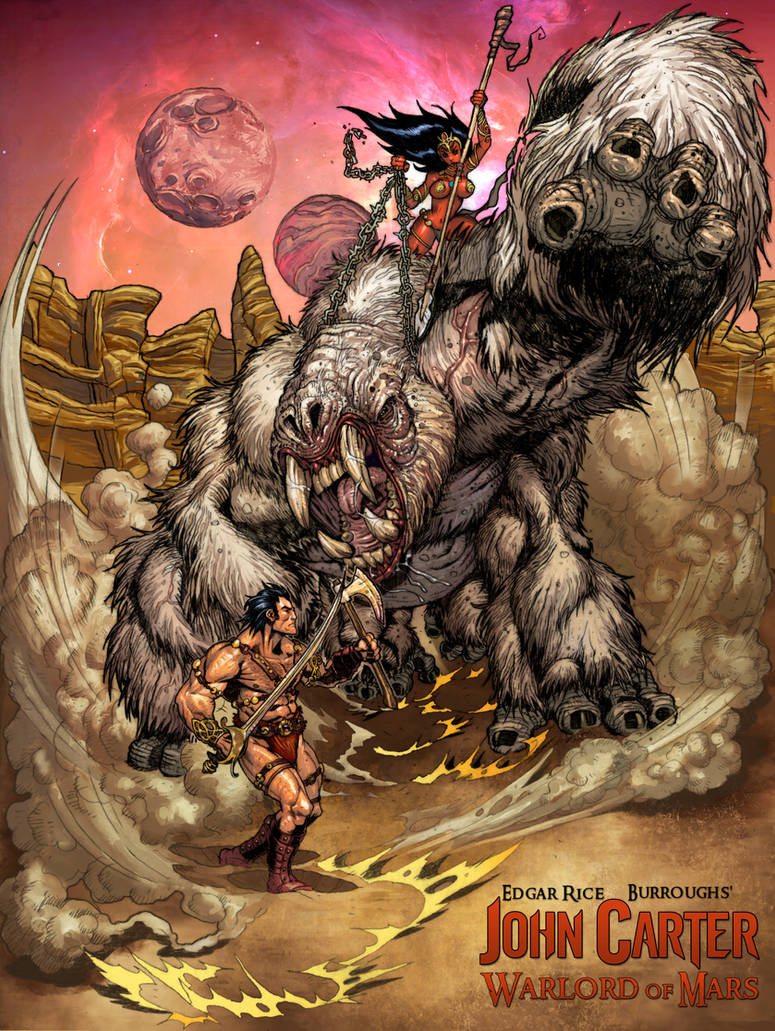 Watch
Commission i did for the house of mouse publication, a lithograph of various artists doing John Carter Of Mars illustrations. to be released later this year.

I hope they're still going to publish the lithograph, despite that John Carter movie tanked in the US.

I combined the aspect from the usual Frazetta, Jusko style with the new great white ape design from the movie.