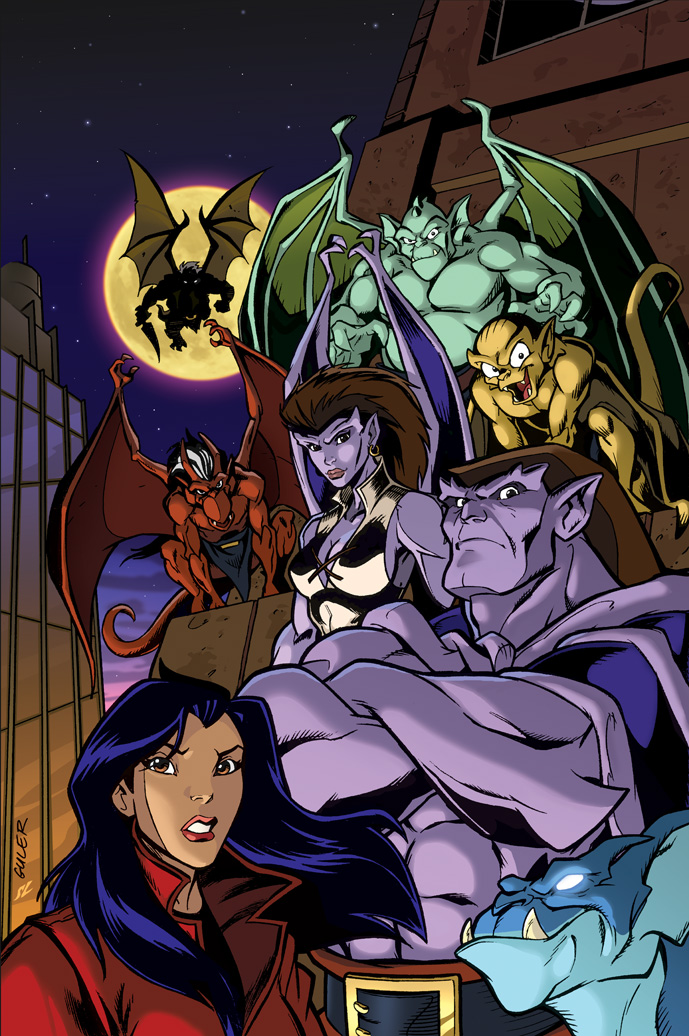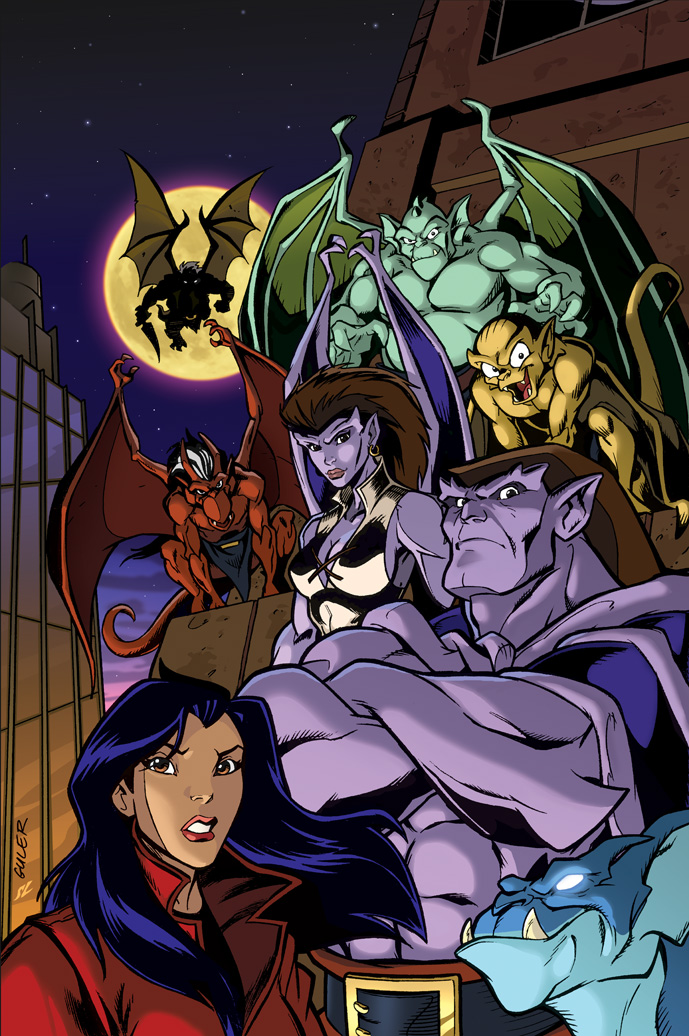 Watch
Here is the cover of upcoming Issue #3 of Disney/SLG's new comic book based on Disney's TV series "Gargoyles."
Art by Greg Guler (lead character designer on the show), colors by me.
This image is a COLLABORATION.
GARGOYLES (C) DISNEY
The upcoming issues of GARGOYLES are going to be great stuff, written by Greg Weisman (co-creator of Gargoyles). There's new artists coming up and I'm slated to color an issue myself, as well. Keep buyin' 'em, folks!