Ladies and Gentlemen of Castle Drachenfels,
it is time for a new episode of Meet the Artist.
Today we are going to meet a popular newcomer from the United States, who is very well known for combining exciting sensuality with various creative styles.
Please welcome:
spiritisfire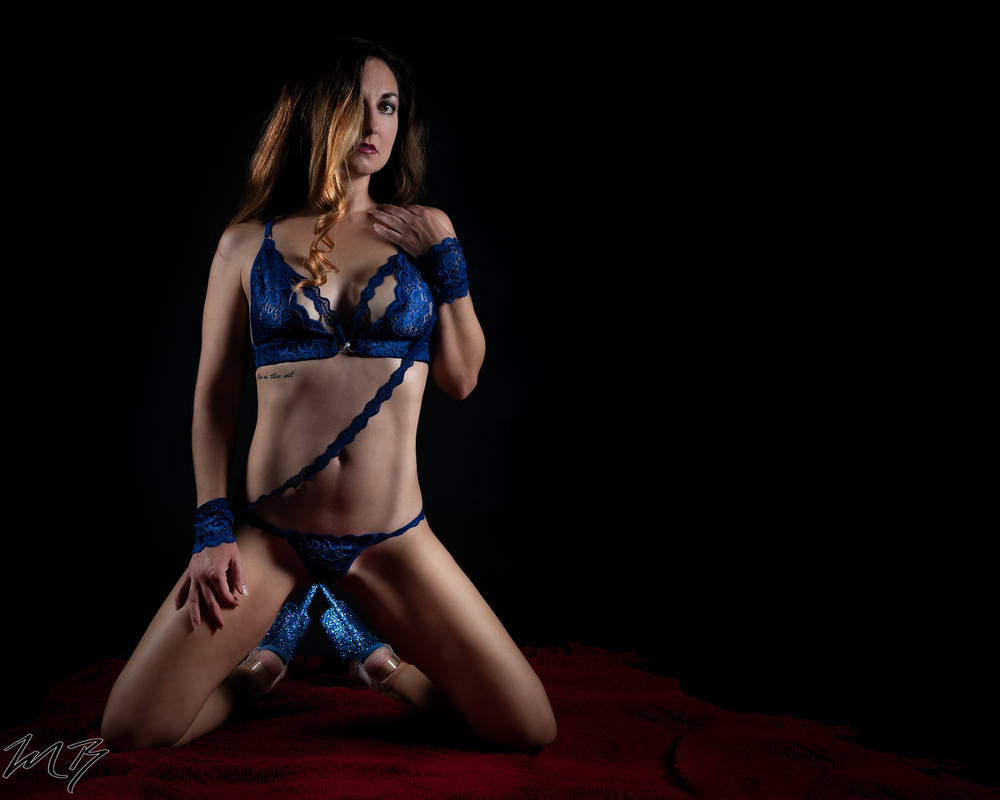 Toshi81: Hello to you, Alice! Thank you very much for being with us today. Please introduce yourself to our readers.
spiritisfire: Hello, thanks for having me! My name is Alice and I'm a pole dancer, a mom of two beautiful boys, and I love creating art nudes and erotica with my very talented husband.
Toshi81: Let's have a closer look at your gallery for a moment. You seem to be a newcomer at Deviantart and a lot of your photos tend to have weird, cryptic names. Have you been active on other platforms before and have you just started reposting your artworks from there?
spiritisfire: Oh yes, I think you must be referring to the names with the letters, numbers, and dashes? Those are actually just the file names of the photos. When I post new photos it's from my phone and I often only have a few moments, so if a title doesn't come to me immediately I just leave it as the file name. Currently the only other place where I post photos is Instagram, though a few years ago I had a page on Flickr.
Toshi81: When have you started modeling in the first place? Do you still remember your very first shooting? Your profile clearly states, that you're a hobbyist, but have you ever considered doing this as a profession, too?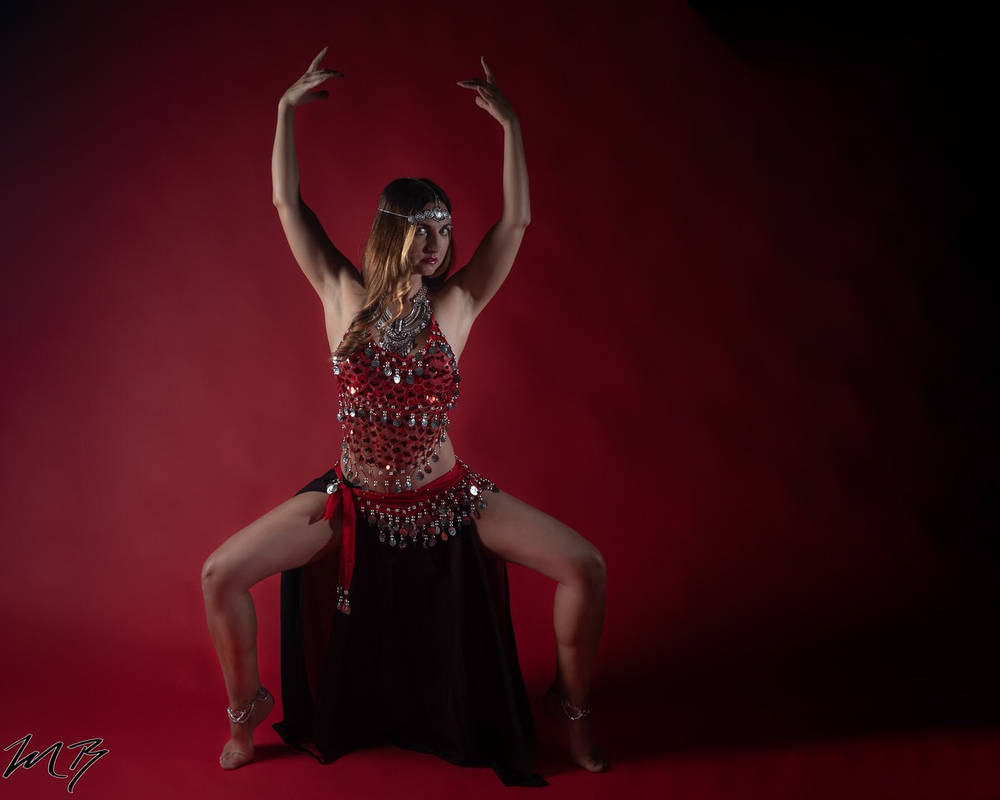 spiritisfire: My husband and I first started shooting when our older son was six months old, and I hated it. Haha. But over time my confidence grew and as I learned more about creating shapes and negative space I started to enjoy it. And when we started sharing the photos on Flickr the huge amount of support and encouragement I received made me want to keep it up. I have considered modeling as a profession and it may be something I end up doing at some point. The difficult part would be finding the time and opportunity with a two year old who has separation anxiety and doesn't want to leave mommy's side.

Toshi81: You're quite obviously a beautiful woman. Can you give your fans some additional stats about you? I am sure that all the men out there are really curious about some data, just like your age, your height, weight, shoe size, dress size, and maybe even your bra size?
spiritisfire: Thank you! I'm 37, 5'3" and wear size 6 shoes. As for the other stats I don't really pay much attention to them to be honest! I think I'm between 110-115 pounds (still have a few pounds of baby weight to lose) and dress size probably 2 or 4 depending on the designer. I used to wear a 34A or 32B bra, though I ditched them for bralettes when my younger son was born.
Toshi81: You tend to express your creative ideas with sophisticated poses, which require a sporty and flexible body. Do your pole-dancing activities support your movement in the photo-shootings?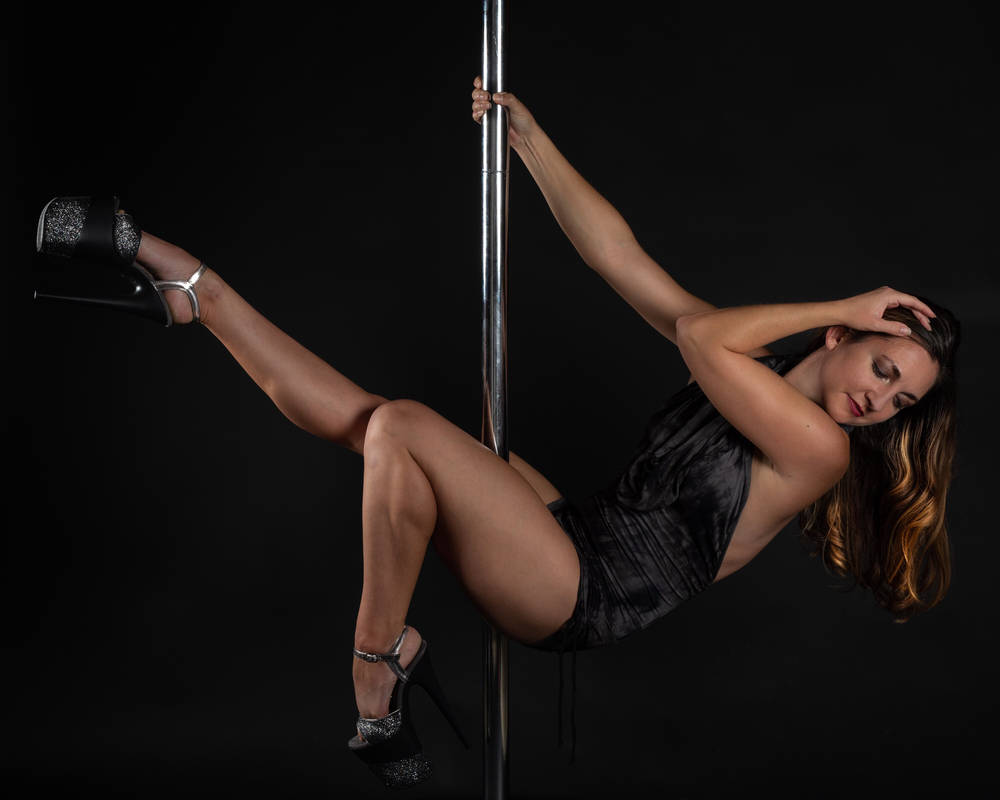 spiritisfire: Pole has definitely had a big influence on my posing as well as my confidence in general. But I've always been a dancer and I'm sure that has affected the types of poses I tend to do. Dance and modeling are similar in that they both provide an outlet for creative and artistic expression, which is what draws me to both.
Toshi81: A lot of your artworks feature partial or full nudity, which is a great pleasure for the audience. But this leads to a few more questions. Have you ever felt shy about your own body? Do you enjoy presenting yourself naturally, without clothes? What does nudity mean to you?
spiritisfire: I love nude art, whether erotic in nature or not. There's just something so expressive about stripping down to just your skin, no barriers or distractions between you and the viewer. I'm not shy about being naked now, though I used to be extremely insecure about my body. I think giving birth had a hand in changing that for me, but also after I turned 30 I went through a huge transformative period. I realized that I didn't need to compare myself to anyone else and that my gifts were my own. At the same time my views on love and relationships shifted dramatically and I learned to fully embrace my sensuality. Being comfortable with nudity was a part of that, but I also discovered that I have an exhibitionist side and enjoyed exploring that.
Toshi81: What does being sexy and sexiness in general mean to you? Do you enjoy the attention your receive and the arousal you create in others?
spiritisfire: Sexy can mean so many things, though most often for me it all boils down to self-confidence. Being aware of your gifts and knowing how to fully utilize them is so irresistible! I do enjoy knowing that I create arousal in others, that I'm making people feel good. And I hope that I can spread awareness of sex-positivity in a world where there is so much shame and stigma around eroticism and sexuality. Of course some of the attention I receive is presumptuous and rude, but I enjoy most of the interaction with people here.
Toshi81: Let's talk about the main topic of this group for a moment: BDSM. Please give us a little impression about your experiences creating bondage artworks. Are they more sophisticated and challenging?
spiritisfire: BDSM images can be more challenging for sure, sometimes physically as I have to contend with holding uncomfortable poses while restrained. But there's also the challenge of conveying consent to the viewer, as that is so paramount to the BDSM experience. It's important to me that I never appear a victim, but I can't just slap a silly grin on my face either (even though I'm usually grinning on the inside haha). So there's a balance there that I hope I've been successful at portraying.
Toshi81: When have you come across BDSM for the very first time? How do you feel about BDSM in general and when did you start implementing these special activities and styles into your personal art?
spiritisfire: I think I've always been drawn to BDSM, even as a kid. I didn't consciously realize it until much later when I discovered my submissive nature. Subspace is zen for me. Much like meditation, it allows me to get out of my head and just drift in a world of sensation, free of responsibility or obligation. I've always enjoyed touching on BDSM concepts during shoots: bondage, sensation play, D/s, etc. We rented out a dungeon outside Prague a few years ago and got some fantastic shots there. I recently did a Shibari shoot with a friend and none of the photos from it were posed. It was completely authentic and it's so beautiful to see myself in that headspace, just orbiting and blissed out.
Toshi81: The following question has got a fictional context and it is all about this group and its members.
Please imagine the fictional world of Castle Drachenfels, which is a medieval place, full of mystical characters, evil creatures and brave warriors. Drachenfels represents an independent territory, surrounded by different kingdoms, with the Castle itself being the central point of this anarchic area. The Castle is the one and only prison for women throughout all Kingdoms. Captured Princesses are being sent there, as well Criminals or enslaved Dancers.
What would you be, if you were a character in this world for just one day?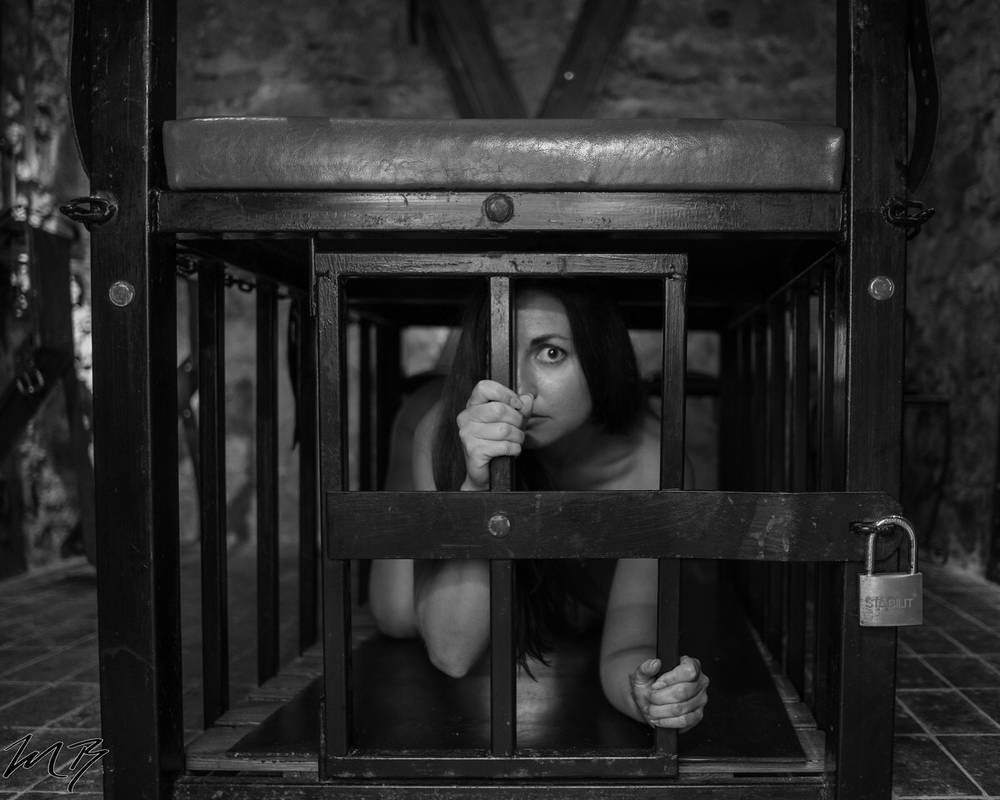 spiritisfire: Oh I would definitely be a dancer in the castle. I would provide entertainment nightly and if my captors were happy with my performance they would grant me special privileges and favors.

Toshi81: What are your future plans as an artist? Are you going to stay with us and keep on sharing your art with the Deviantart Community in the future?
spiritisfire: I took a break from shooting when my younger son was born and only recently started again. Now that I have some momentum I want to keep it going! We're planning on doing a pole shoot soon as well as some more collaborations with other dancers. Really I just hope to keep learning and growing. I love sharing our work with people who appreciate it so I'll definitely stick around for a while. I enjoy the support and the encouraging feedback inspires me to keep creating and trying new things.

Toshi81: Please give us some shout-outs. What other artists at the Deviantart community do you like? Which commenters are great? Which photographers would you like to work with? Some general greetings to anyone?
spiritisfire: Well of course I have to first mention my husband
dim-my-eyes
. He's not only talented, but incredibly supportive, protective, and loving. It's not easy being with me, and yet he seems to enjoy it! LoL. There are some incredible artists here on DA and I'm sure there are many more that I have yet to discover. Some that I would love to mention are
igdanielecosenza
,
astridkallsen
,
lightaffaire
,
Fledermausland
,
SharkHarrington
,
JenovaxLilith
,
ArtofdanPhotography
, and
ForlornTreasures
.
Toshi81: Thank you so much for this interview! Have you got some inspiring words for our readers? Would you like to reach out to your fans one more time?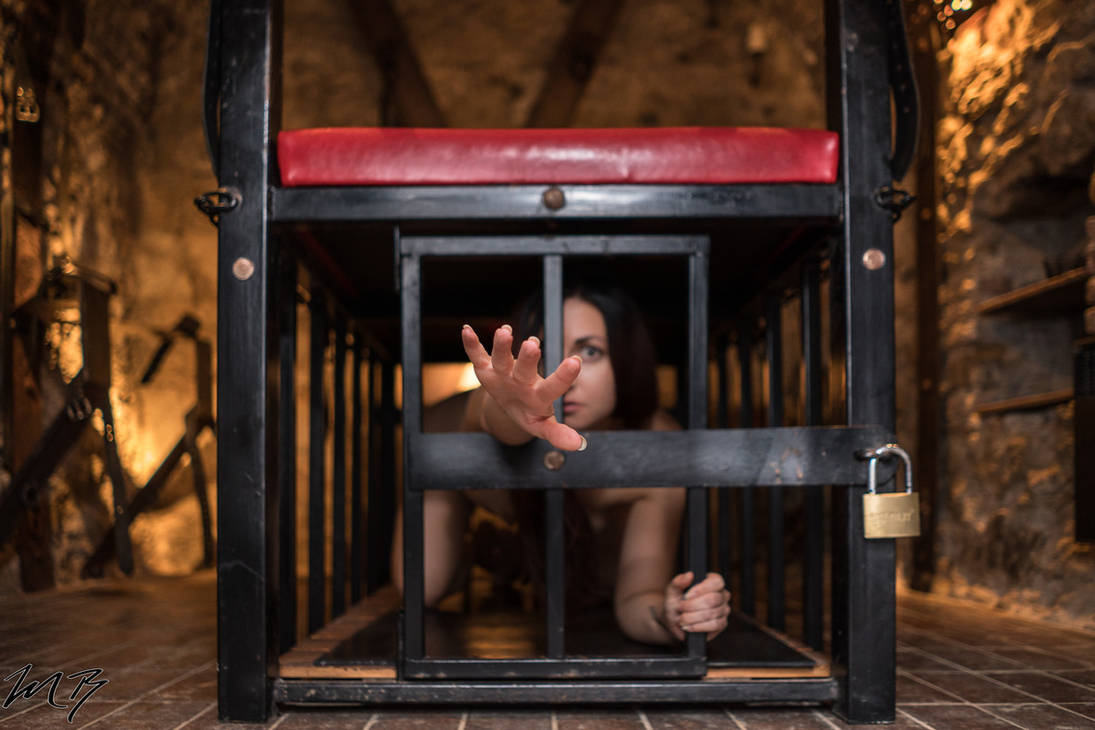 spiritisfire: Thank you so much for this opportunity, I appreciate it! Inspiring words, let's see... don't hesitate, just dive in and seek the hidden depths of your true self. That's where your best art lives. <3
----------------------------------------------------------------------------
Credits: All photos belong to
spiritisfire
and related photographers