Commissions Rates

||


Prints

||


Stock


My Website: yoanadesign.wix.com/digital-ar…

This is the 3rd one of the Fairy Queen project which consists of 4 fantasy images. Extremely proud of all and wanted to share them with you

Photomanipulation artwork, created using:

Model photography provided by commissioner -
Wolfe Cottage Studio
; Model - Elle Baldwinson; MUA - Bear MUA

Background

Wings

Painting of ivy and all details

If you like it and want to support me - Please add it to your favourites, share and comment.

Your feedback is greatly appreciated!
Love,
Yoana














More of my work:















DD->

2nd DD->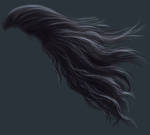 ₪˙·٠•● ●•٠·˙₪ ₪˙·٠•● ●•٠·˙₪ ₪˙·٠•● ●•٠·˙₪ ₪˙·٠•● ●•٠·˙₪


All my art is Copyright protected and may NOT be used without my permission!

₪˙·٠•● ●•٠·˙₪ ₪˙·٠•● ●•٠·˙₪ ₪˙·٠•● ●•٠·˙₪ ₪˙·٠•● ●•٠·˙₪

art angel arcane ancient apocalypse arch background beautiful bookcover black blacksmith burning colorful candle commercial day daylight dragon dark darkness death digital door dream epic empire enchanted emotional enigmatic female fallen fallenangel fantasy fantasycreature floating free fog golden gameofthrones gate gorgeous gothic grave horror incredible keeper light love magic magical medieval mist mystery mystic nature painted pillar place professional raven queen king red ritual rock romantic ruins sun sunlight sunrise skull sparks spell statue stone stormy throne universe village warrior wind windy best demon devil wings membrane bat horns tail flying prophecy century sunset orange yellow warm hell inferno infernal architecture witch witcher woman fire photo Valhalla valhala viking axe fur battle skyrim weapon blown fairy elven wood chair moss crown feather peacock

Image details
Image size
1600x1146px 1.97 MB