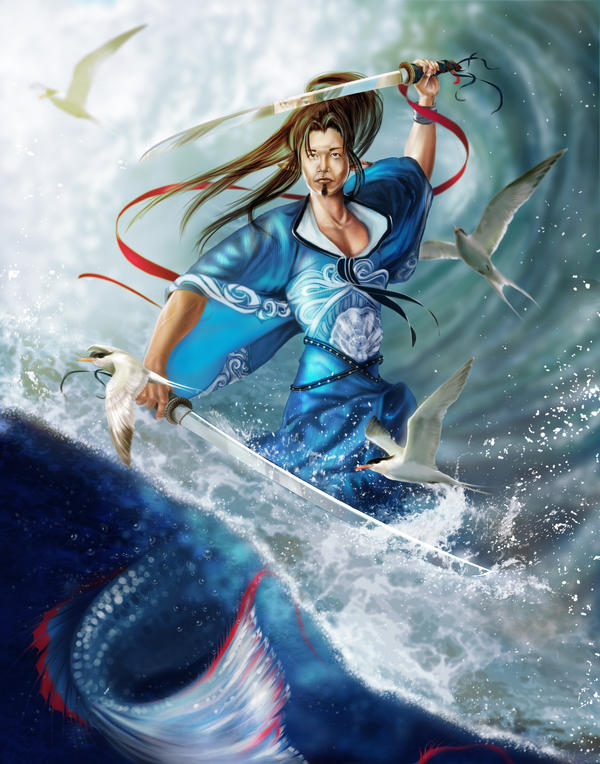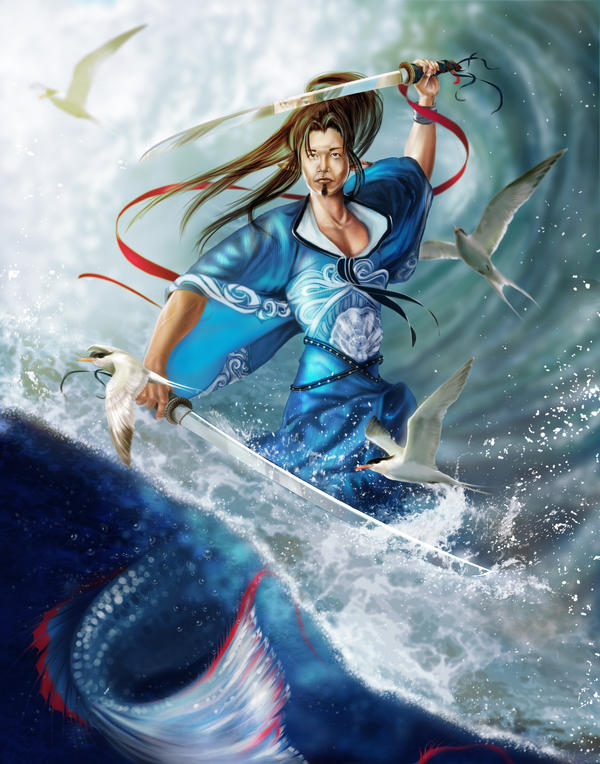 Watch
Yuri, character from the Wisdom Novels series. Healer of Water, Yuri commands the seas and is not easily messed with.
I am the waves that caress over shore,
the tide that draws near and pulls back at will.
I am a never-ending trend of movement, for I am One with it.
Let the waves dance to the rhythm of wind. It carries me far.
I am the sea, and the sea is forever.
I am Healer of Water.
I...am Yuri.
Reference image used (one of many):
browse.deviantart.com/art/Swor…
Reference Model Pose: my own wooden movable art figurine

Reply

Technically, he's a shape-shifter. But if he's weak, then he'll default back to that form. He makes a brief appearance in the third novel (which I'm still writing, btw

. But he and several other elemental characters will come out in book five. That's when his true colors will show, and I can't wait to write it!
Reply

Stunning piece now that it's finished. I love the details (the waves and the tail under water) and the seagulls.
Reply

lol, thanks. I wish I'd thought to add those details before putting it in the artbook. But that's okay. I'll probably do another in the future.
Reply

Isn't it always like that? Once you are done and have uploaded/printed/whatever the iamge, you notice things you would have liked to change/add/correct. It always goes like that for me. Therefore I often take two extra days for commissions after I have finished them on which I just let the commission lay there untouched and do something else. That way once I take another look before I send it to the commissioner I can easier spot things I missed before.
Sadly, I hardly do that for personal pieces.
Reply

The good thing is, I published online, so it's still changeable at any time. Might fix it later.
Reply

I really like the tail that's visible in the underwater bit, it's a clever detail.
Reply

Amazing! Love the overall concept!

Reply