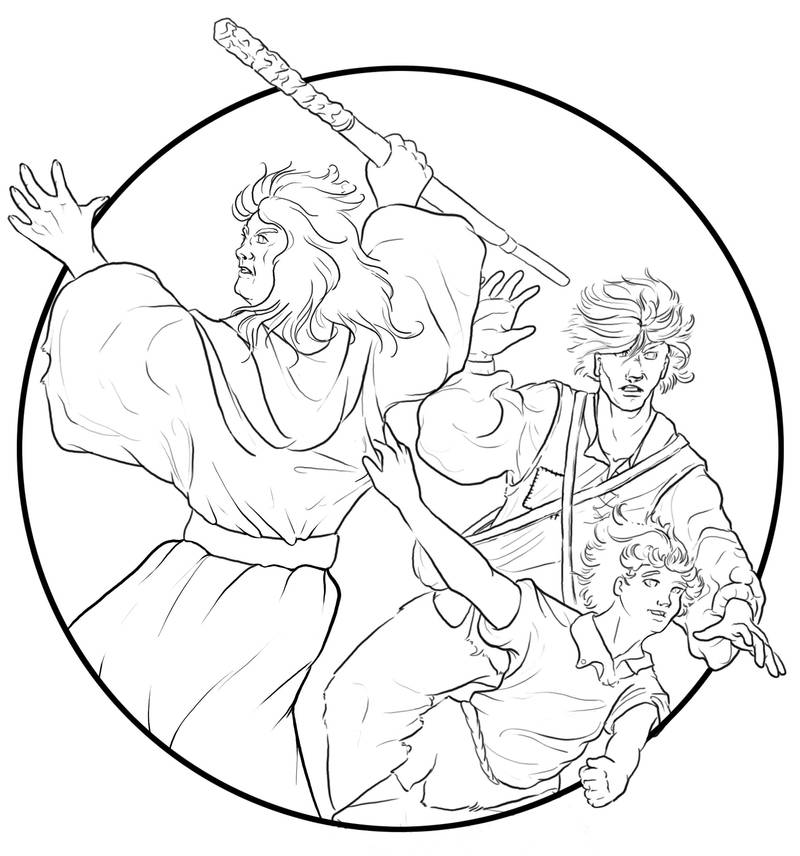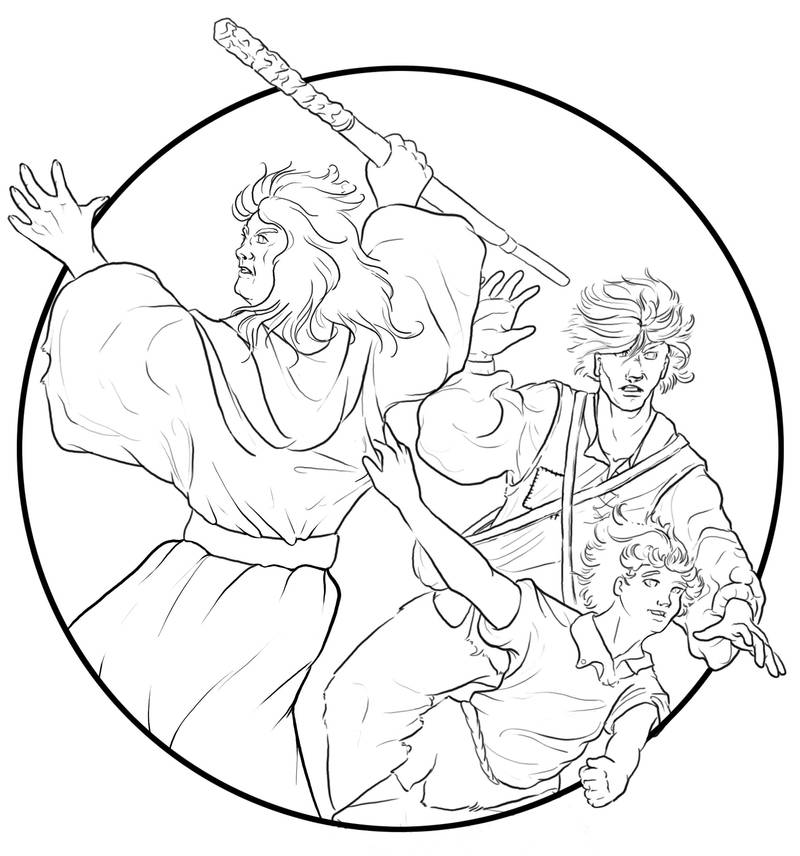 Watch
Three main characters from the thieve's guild in my novel. From left to right: Medallion, Blackavar, & little Keith. It's actually an old sketch that I'm revamping, because I don't usually draw more than one person on a page

Kind of scary. But I'd like to do more like these...in color too!

So this is Keith. He looks really innocent. Great work! Hope to see it in clolur.

Reply

Yeah, he's a sweatheart, and remains sweet even while his childhood is stolen from him. He's very positive. I'm almost through with the shading, so I'll probably post that soon and then color it. But I'm not sure what to have in the background yet. In the story, they're running from a wave of water that's leaked into the underground guild. I'll probably show that...somehow.
Reply