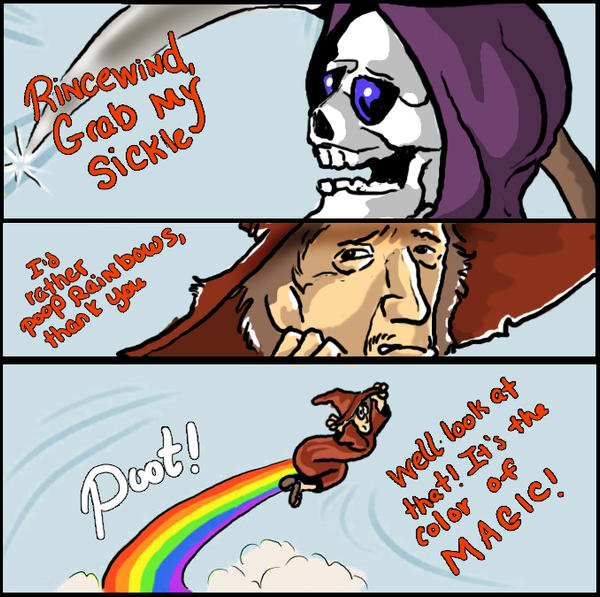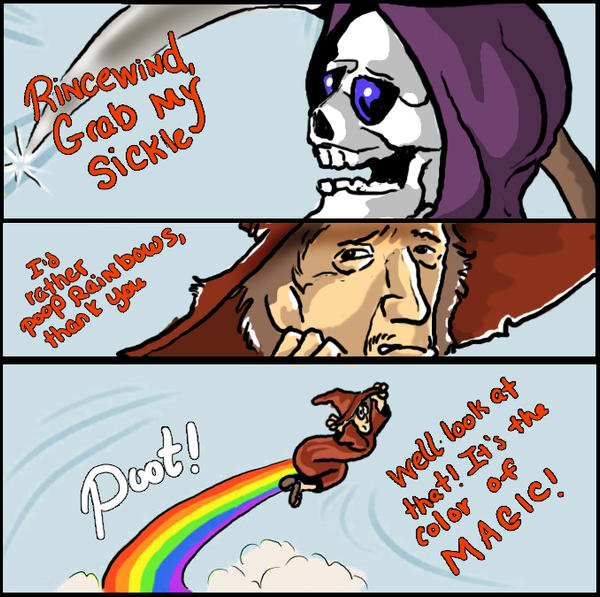 Watch

Reply

I have now been laughing for two minutes. Someone help me before I die.
Reply

Reply

Got what? The MOST EPIC DISCWORLD JOKE OF THE CENTURY? Yeah, pretty sure I got it. Poor Death though. Seriously. He always gets dissed by those Wizzards. (With two Z's.)
Reply

Reply

I guess you know you were meant to live in Ahnk-Morpork when you start drawing stuff like this. It's their famous sense os humor, after all. -goes to look at your gallery-
Reply

Have you read "The Last Hero" I love the artwork throughout the book!
Reply

Reply
Reply

pffffffffffffft~ *facedesk*

Brilliant...
Reply

Reply