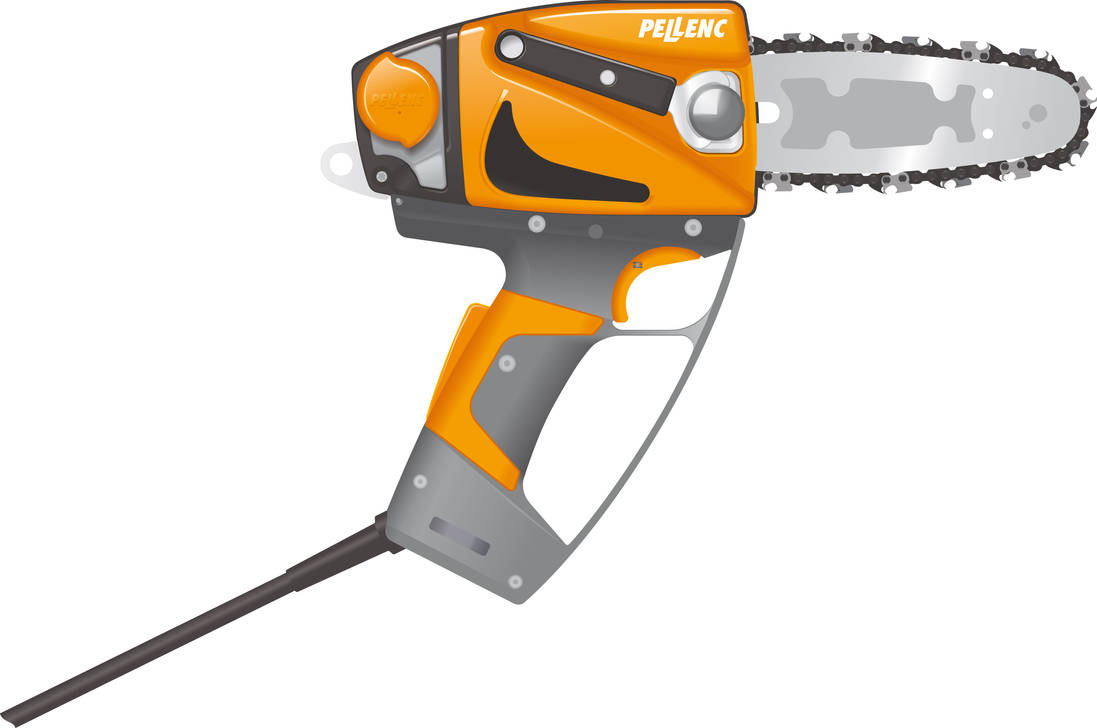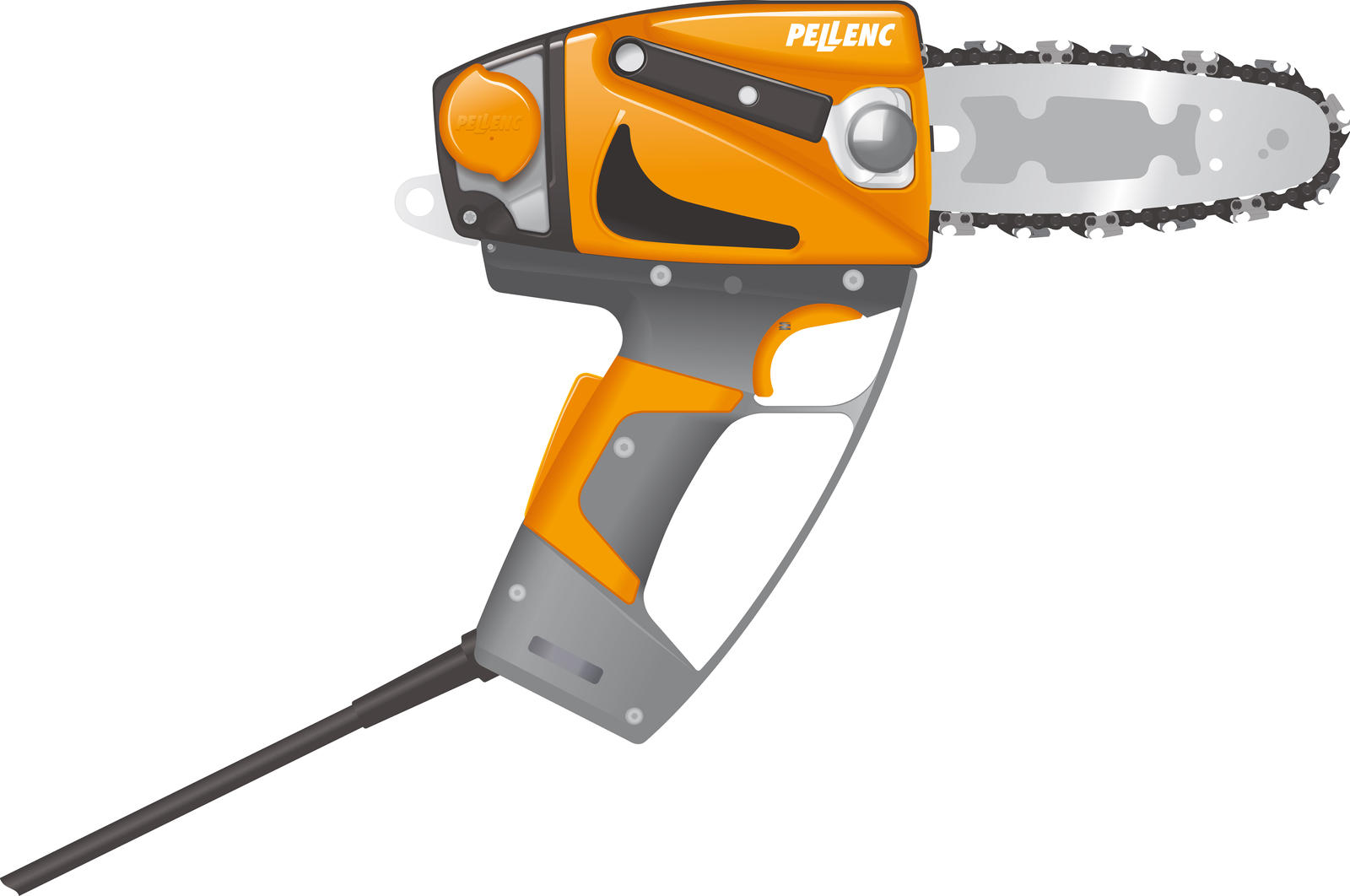 Watch
Front view
--------------
made with Illustrator

Be aware that this tool is working electricaly with a lithium-ion battery we're selling apart from the tool meaning you'll have to buy, if possible, one battery + one M12 chainsaw.
Reply

If you want to buy one of this tool, plz go check the nearest reseller at our company site (depending on your location) : www.pellenc.com
Reply

WHERE??? Can I get one, and if I can't, why would you want to cruelly tease a toolophile like this!!!
Reply