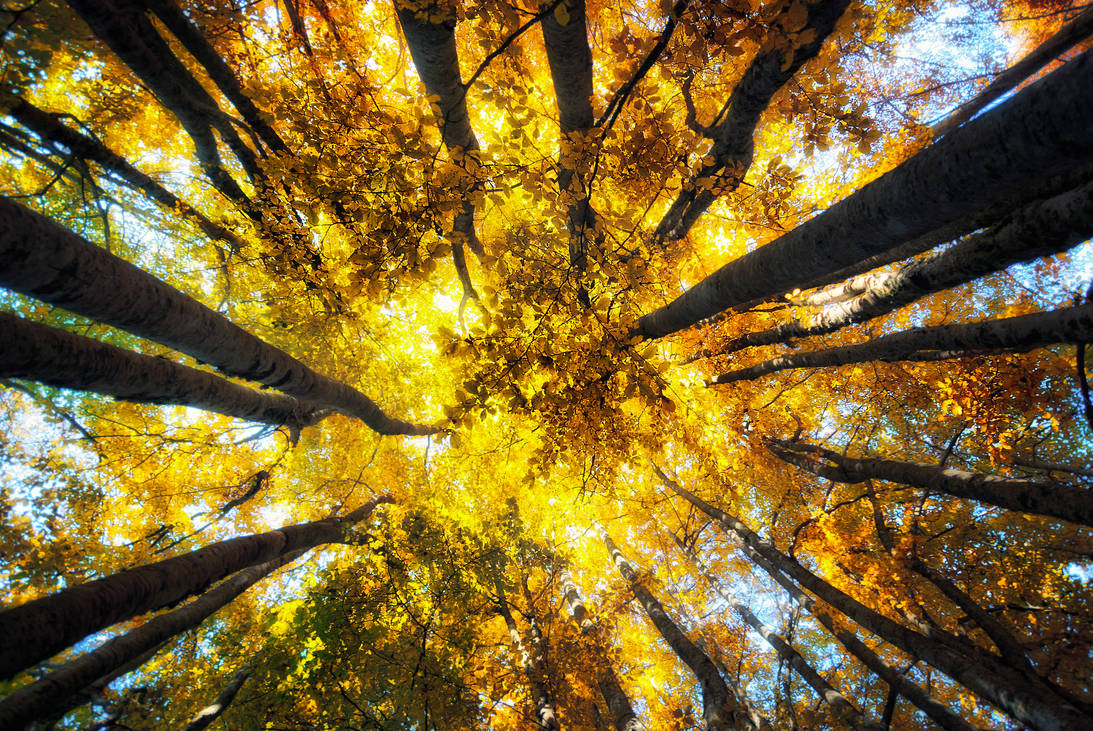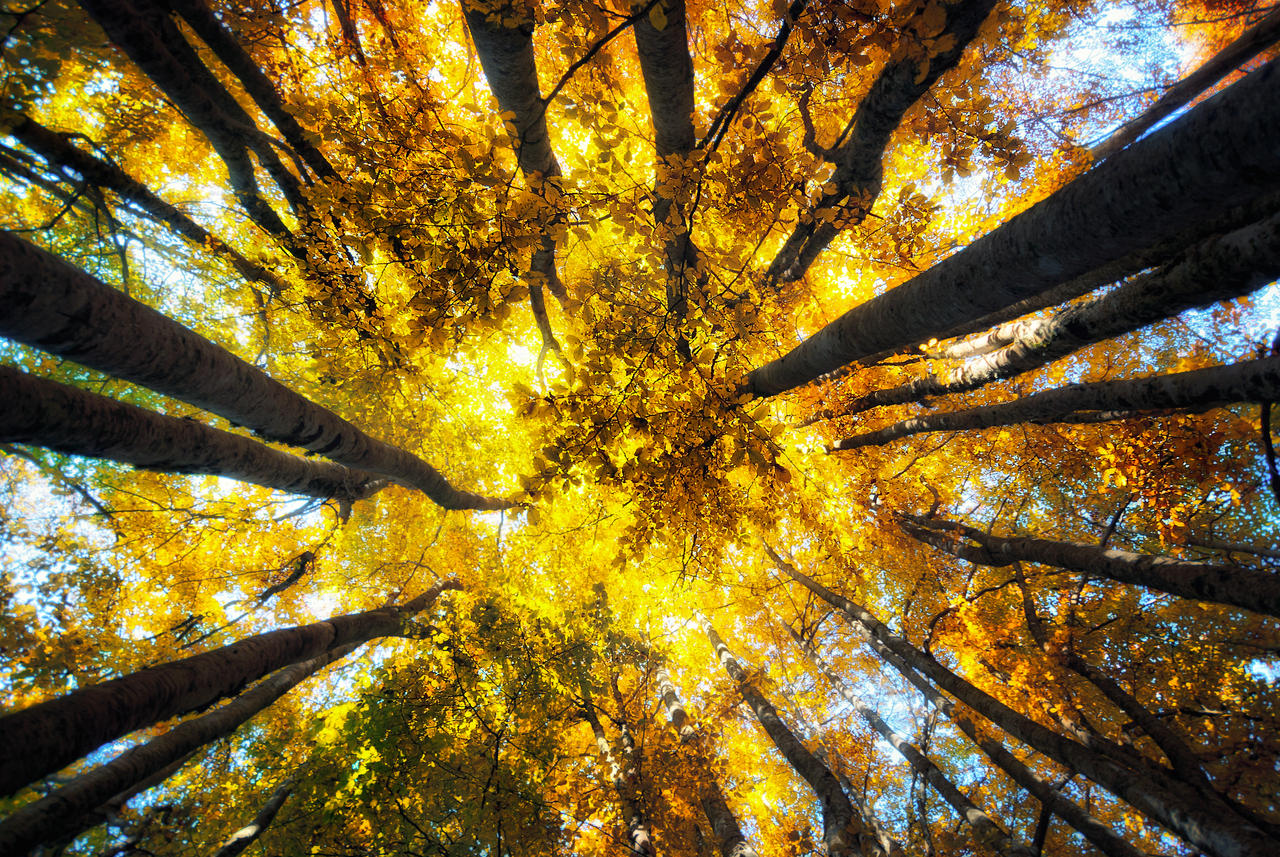 Bistra Mountain, Macedonia

Nikon D80, Sigma 10-20
Daily Deviation
Given 2011-12-21
The perspective is such that at an angle it looks like the yellow mass of leaves looks like a nucleus of an explosion and the trunks as a sort of vortex leading into the aforementioned explosion.
Giants gathering
by *
obojkovski
(
Suggested by windsurger and Featured by trevg
)
Let me start off by saying, this is a beautiful piece of photography. The colors are so bright and they blend together so well. You chose the perfect time of the year to take this photo. The only thing that is tarnishing this piece is the fact that the one branch is so low that it blocks the see-er's view from seeing the complete top of the tree line above. Another location but with the same exact concept would have helped. Other than that, this is a wonderful piece of photography. A job well done! Keep the photos coming please!
The Artist thought this was FAIR
17 out of 22 deviants thought this was fair.