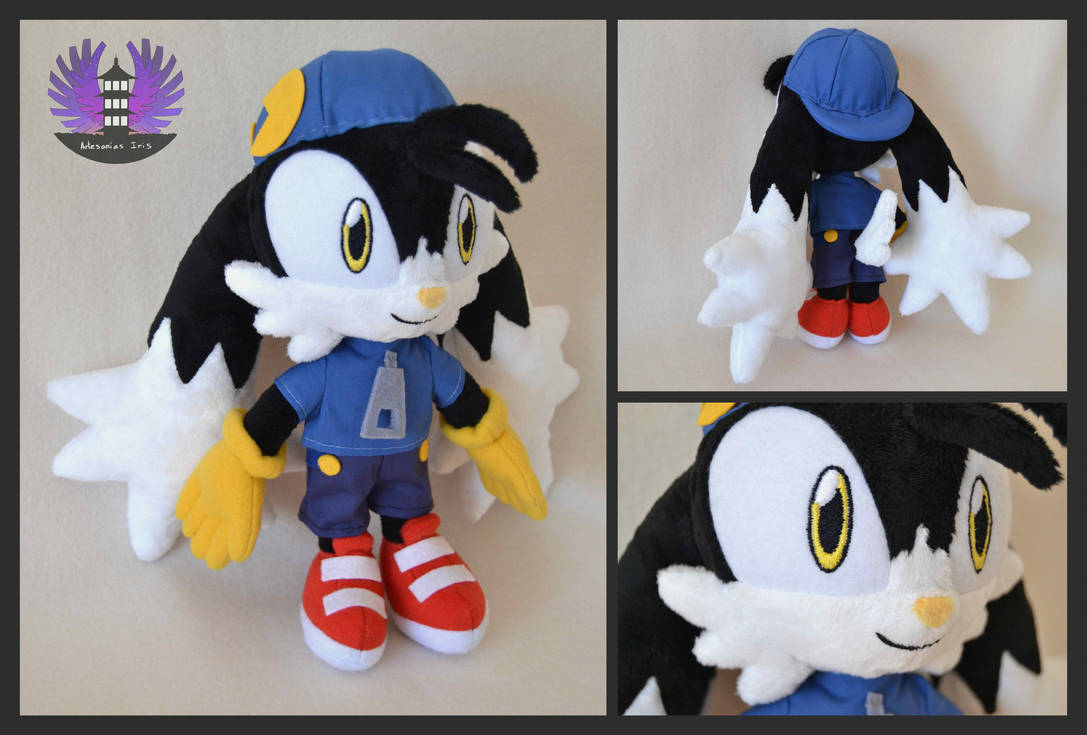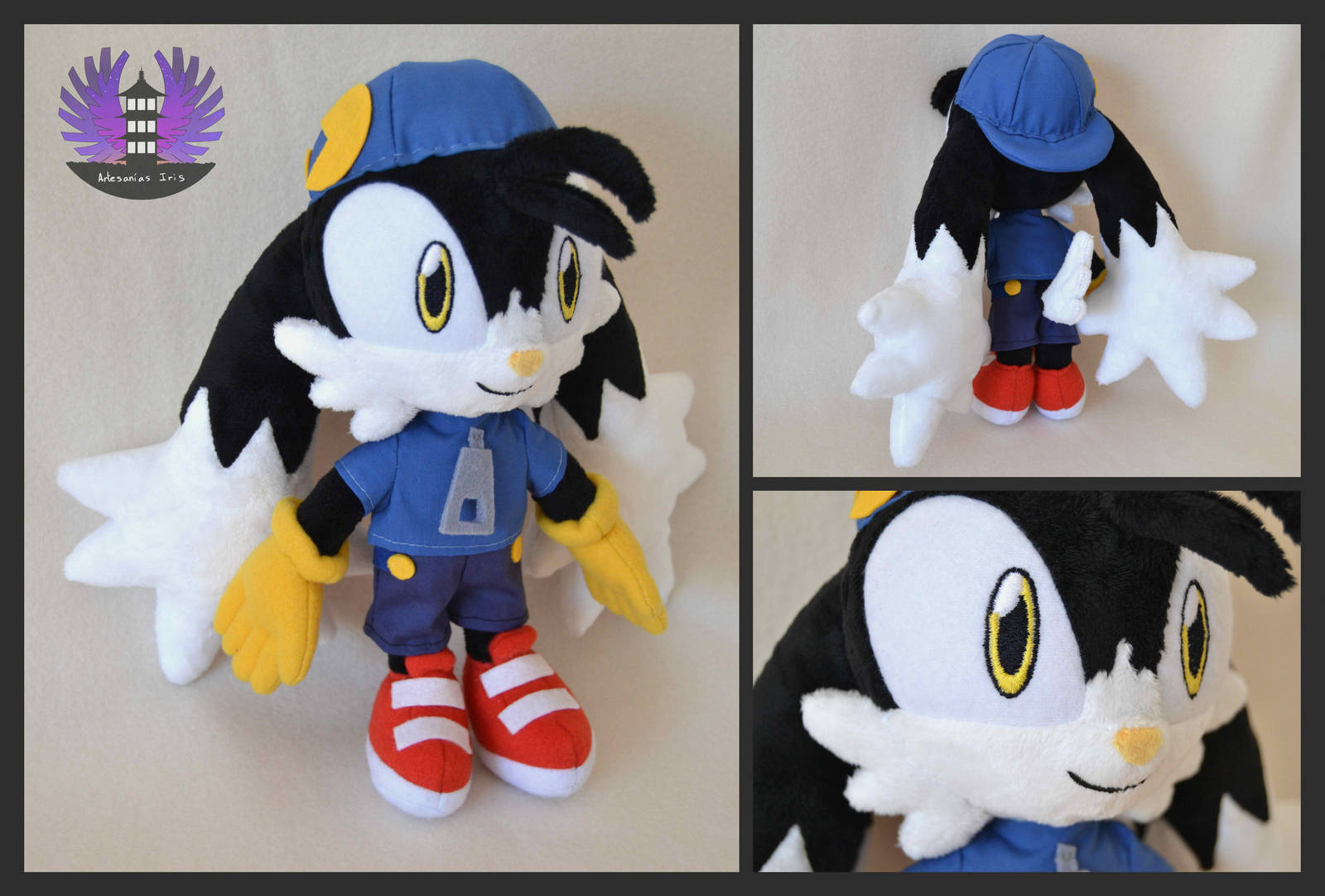 Watch
Today we bring you Klonoa, on of the most loved... rabbits? Of our childhood. His style reminds a lot to the games of that time, like Sonic. And in fact, one of us thought it was a Sonic character at first. But Klonoa has some differences to them.
This plush is 20cm tall, a true challenge to make all those details in such a small size. The body is made of minky fleece, the gloves and shoes are made of polar fleece and the clothes are made of cotton fabric. The eyes are emboirdered and the details are made of felt. It looks adorable!
We have to note that we have made this plush in a different style that the one we usually use. As you know, we always try to be as realistic as possible, keeping all the proportions and details from the official design. But the customer wanted it to look like the Sonic plushies he owns. So we made him in the old Sonic plushies style, with big hands and feet and so.
It ended looking very cool, to be honest. And we like the fact that, even if it's small, we managed to put all the details.
If you want to see WIPs of this and other plushies, please support us on Patreon to see much more:
And remember: If you like this or another plush, or you want a custom one, feel free to ask us for pricing via note here or in any of our social medias