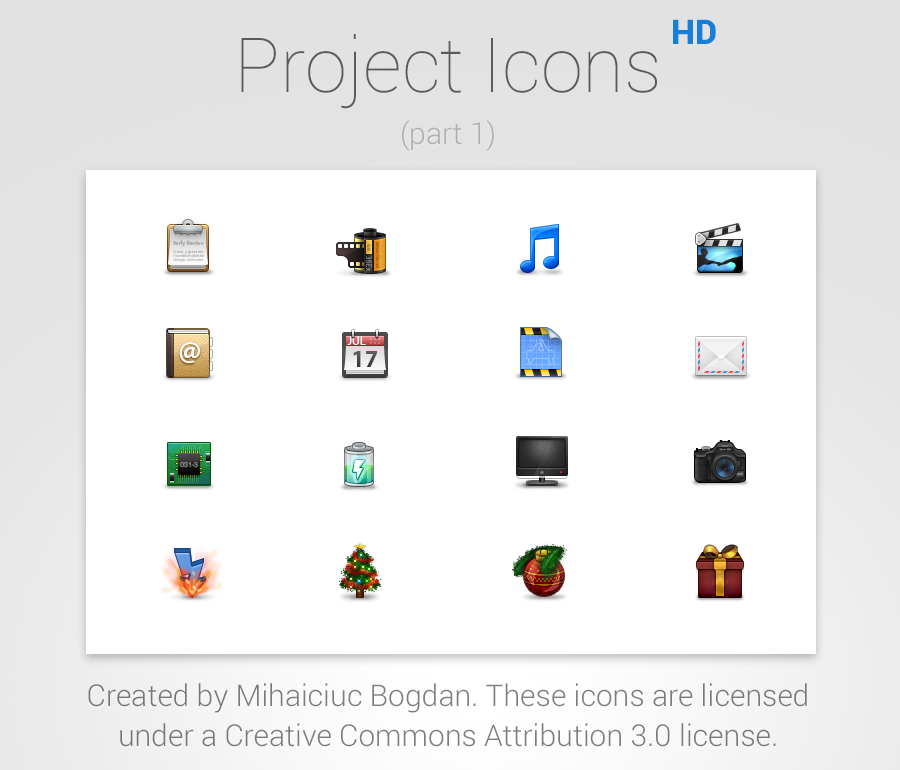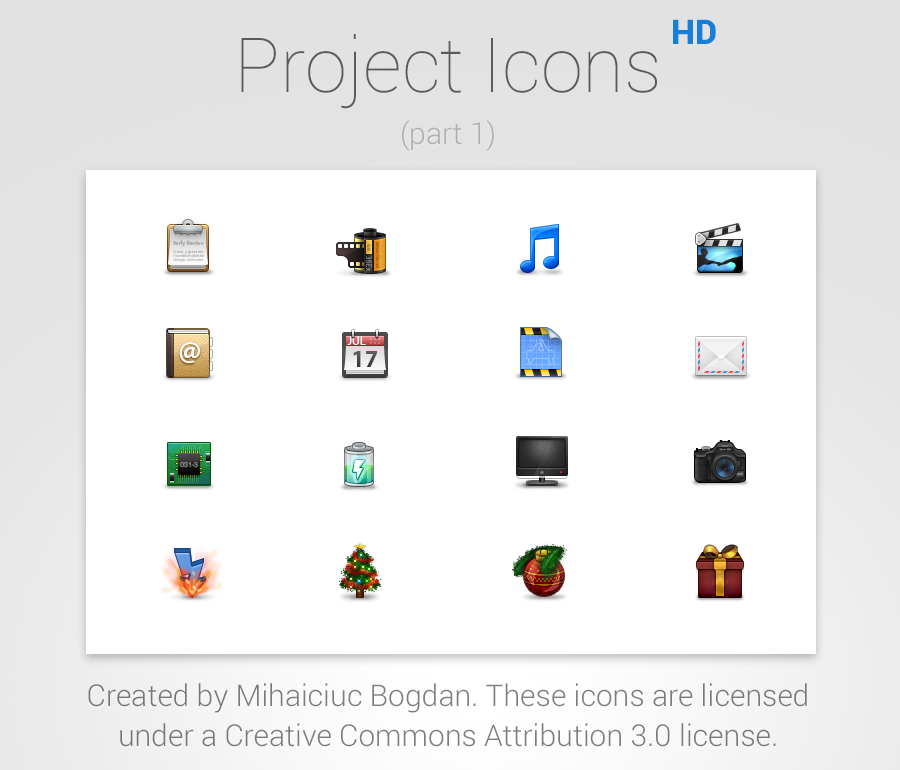 64 px version of Project Icons
. Part 1 because it only contains roughly half of the icons from the original set – I'm not sure when I'll be able to finish them all.
Ultimately though, I'm planning to upscale all the icons and merge the two sets.
These icons are licensed under a Creative Commons Attribution 3.0 license. For more info and suggested attribution format, read the included license document.
Available in PNG only.
-----
Created by Mihaiciuc Bogdan
I'm using them right now. i'm so anxious for the next version. I love this icons
Reply

Very nice icons! Good quality and details! I want project icons for Browser, trash and more.

Reply

OMG! in 64px ?
I believe Project icons are the most detailed and gorgeous icons i have ever seen seen in 32px size.
and now in 64px.
Thank you so much


Reply

Perfect for my dock. Waiting for more


Reply

this project is basically a must for my mac ,more than happy to see it in bigger pixel ,thanx
Reply

Awesome as always. Glad to see these icons in larger sizes.
Reply