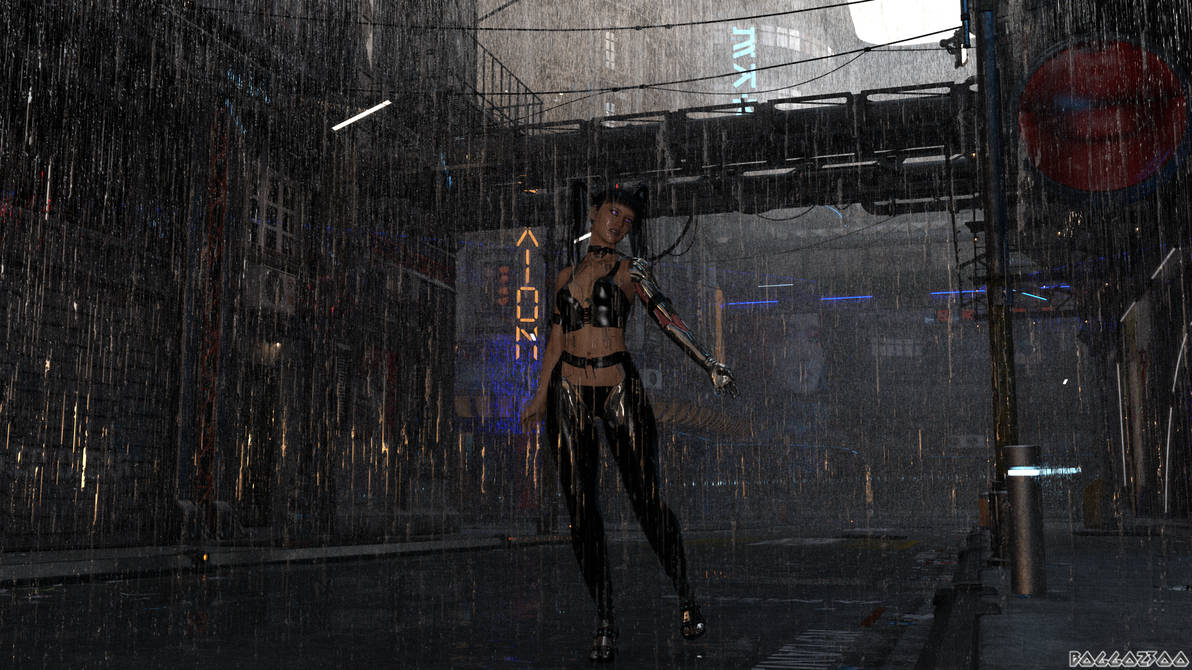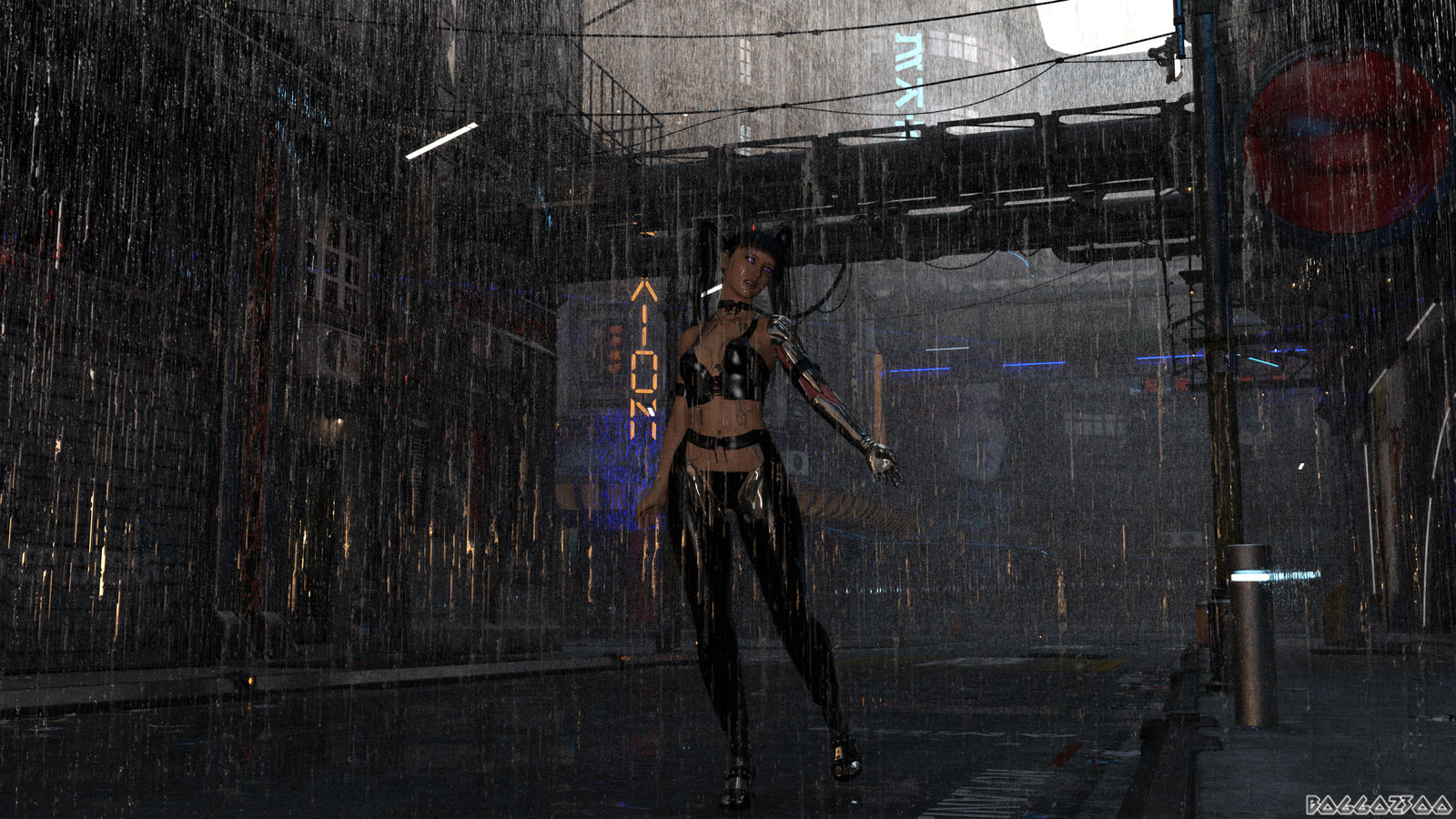 Watch
I may have watched Blade Runner one too many times. Or possibly the Crow

4k'ed for your viewing pleasure!

So awesome, love the scene with the rain, her costume looking so shiny wet, very blade runner like,
Great work!
Reply

Rain is awesome ; ) Only two things wrong with rain. Skirts become rather troublesome to wear , and it plays havok with make up even the water proof kind if exposed in it too long. Other than that it is the best ; )
Reply

though I have to say, a soaked dress or skirt is kinda sexy...
Reply

A litle bit on someone else not me ; )
Reply

I get the feeling it's not an issue for her, since she even wears her makeup in the shower without it running!
Reply

Yep not a problem for her ; )
Reply

considering the circuitry over her face (check out the portrait Im about to refresh) makeup running in the rain is probably the least of her worries
Reply

Lady, I hate to break it to you, but you look like you're on the set of Blade Runner. It's probably not going to stop raining anytime soon.
Reply

I don't know that she minds
Reply

Heh! Well, given all the rain I have had to put up with for the past couple of weeks, I know I would. Seriously, we have had at least one flash flood warning, a tornado warning, and a severe wind warning. And those were separate storms!
Reply

Lol good weather for ducks then
Reply

Yeah, there is a pond near my place and a bigger one a couple blocks away. The geese that frequent both can be really aggressive sometimes. Especially to ducks.
Reply

You can never watch blade runner too many times .
Reply