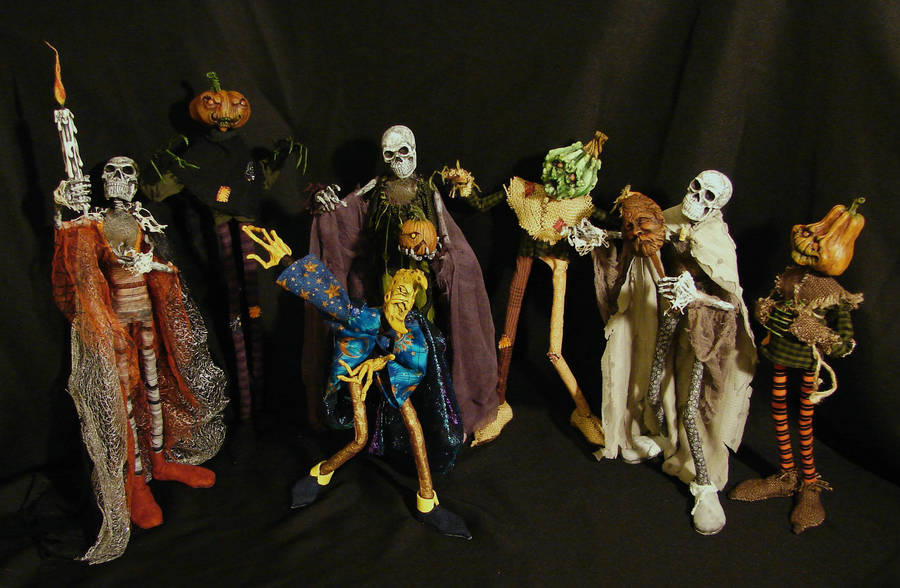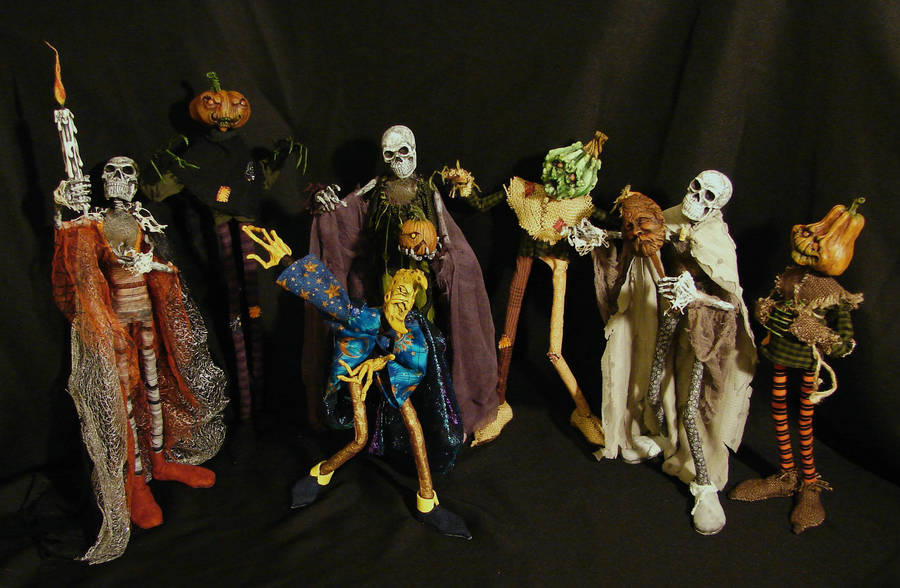 Watch
The whole gang...more or less...that accompanied me to Ghoultide Gathering in October of 2014... The O' Lantern clan, the Jonely Bonely's and old Mani the Moon Magician.

Quite a lovely motley crew!!!



Reply

Reply

What a cool bunch! Hope 2015's a better year for you and your family. c:
Reply

Thank you my old friend. 😊 Glad you like them! And yes- I'm hoping the new year is a bit kinder as well! 😕
Reply

Reply

Thank you my friend... I know I have been long absent from here... 2014 was a busy and turbulent year...more bad than good I fear, but here is some of what I managed to create in that time... I'm glad you enjoy it.

Reply

I hope you didn't wear yourself out too much making everything. Life has its ups and downs, but I'll bet when you finish some of these- at least for a moment, you feel peace and satisfaction.
I always enjoy your art.
Reply

I did actually- since the show the first weekend of October I've been constantly ill... I'm only now beginning to get better. Part of it was also due to the constant stress that became the norm for 2014 unfortunately...

I actually had little time even for much in the way of elation as each piece was completed- it was more like relief that was short-lived as I desperately moved on to the next piece, trying to get enough done for the show and to make enough money to compensate for all the time and sales lost due to the other responsibilities of the year that kept me from working on my art to begin with... It all happened like a giant and constant tornado... Then it was done. But I was and am pleased with the pieces I did.
Reply

May 2015 be a better time for you. I know what you mean. When one becomes ill and stressed out, it is not a good combination.
Reply